The Feared Learning Loss Caused by Covid-19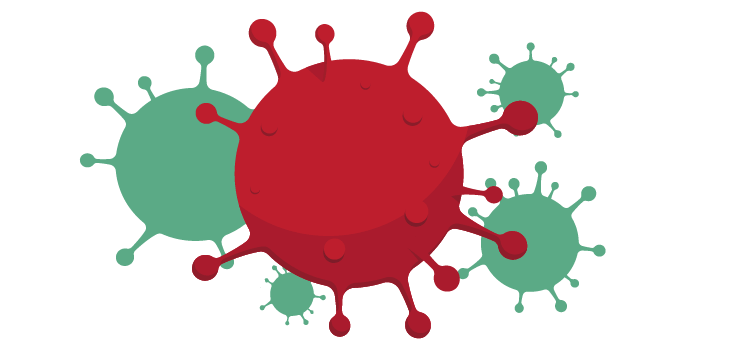 As remote learning became a reality due to the pandemic, many experts and parents feared that children would suffer serious learning loss. Their fears are now reality. Recent research has revealed that the average student could fall seven months behind in academics due to the coronavirus impact.
There are many reasons why this education loss is occurring, including a lack of technology at home, kids who aren't motivated to learn outside the classroom, working parents who can't fully focus on their children's education, and income-based issues among others.
Unfortunately, children from lower income families will likely suffer greater learning loss than those from higher income families. The Center on Reinventing Public Education is releasing a study showing the coronavirus learning strategies of 477 school districts. It will reveal that only a fifth have mandated live teaching over video, and that wealthy school districts were twice as likely to provide such teaching compared to low-income districts.
Noliwe Rooks, a professor of literature at Cornell University, believes that all schools should start the procedures for readying students now before classroom instructions begin. "Otherwise, this is going to be kind of an educational plague," she said. "It's going to widen some distances. It's going to increase issues if you don't prepare now for what is more than likely coming."
Parents can also do their share by adapting to this new way of schooling and by preparing their students at home.
Limit Learning Loss at Home
Now that summer is here, there are many options parents can use to limit learning loss beyond what their school system has provided. For instance, Sharon, a homeschooler in Titusville, Florida, says, "I recently talked with a friend who is a nervous wreck about her children's education. She doesn't know what to do. I told her about all the resources that many homeschoolers use, such as online programs."
Many homeschoolers use online programs as a full time curriculum or as a skill building tool during the summer. The best products incorporate interactive lessons, visual tools, videos, worksheets and automatic grading systems. These programs also help evaluate a child's learning growth as they prepare for the new school year.
More importantly, the evaluation could reveal where the learning gaps in a child's education are most severe — and if they widened during remote learning. A learning gap is the difference between what a student has actually learned and what he or she was expected to learn at a certain grade level.
Many experts believe that keeping learning gaps as small as possible is especially important for parents and school systems during this pandemic. Once the school year begins, teachers could be overwhelmed and lose the capacity to prevent learning gaps from growing. As a result, some experts warn of increased high school dropout rates and a diminished learning foundation in phonics and fractions for younger students.
Adding to the alarm, a recent report by the NWEA forecasted that a major decline in student learning could be possible. "These preliminary forecasts parallel many education leaders' fears: Missing school for a prolonged period will likely have major impacts on student achievement come fall 2020," the report stated. "The COVID-19 crisis is a call to action for practitioners and policymakers alike. Once schools are back in session, we must be prepared to support students, many of whom will likely be behind academically."
Sharon, who has homeschooled for over eight years, understands the worry and the monumental task at hand for parents, but thinks that by assimilating homeschooling strategies and resources over the summer, they can limit their children's learning loss and maybe fill in a few learning gaps.
"As homeschoolers, we're constantly thinking of new ways for our children to learn. It may be different from the traditional school methods, but I hope that by combining online resources, the school system's instructions and a sense of adventure and fun, parents can successfully keep their kids learning at or near grade level."
Adapting to Covid-19
Now that a reported 30 million kids are out of school, Sharon and many other homeschoolers believe this is a great opportunity for parents to learn how to adapt better. She says that homeschooling is all about adapting almost on a daily basis. "We must roll with the punches all the time. Each day presents new challenges that we must overcome. "
In all fairness, parents who have been suddenly thrown into this situation won't have the ability to immediately adapt. There are other obstacles, too: working parents, no provided remote learning classes in some cases, and stress for the whole family. But Sharon still believes there are lessons to be learned.
"Yes, this is a terrible time, but why not use this moment in time to teach your kids new ways of learning. I've read articles that quote parents saying that they're not doing anything during this time. My gosh, I don't understand that thinking. I know the pressure is on, but there are free resources available and online programs that encourage independent learning that will definitely assist working parents. Believe me, there are options."
Now that learning loss and remote learning are a reality, it seems like adapting is also the new reality for parents and school systems all across the country. It could either be that or the "kind of educational plague" that Professor Rooks warned about.