Earth Day Projects for Homeschool Families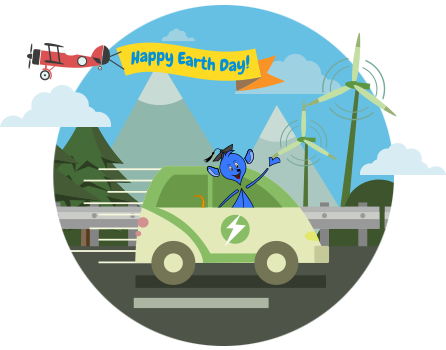 Eco-Friendly Ideas for Going Green
This month we celebrate Earth Day. First celebrated in 1970, it was started by former Wisconsin Senator Gaylord Nelson to bring to light the importance of taking care of our planet. There are so many ways to nurture Earth and protect it. It doesn't matter how old you are or where you live. Taking care of the place we call home starts in your own house.
Here are few tips and ideas if you want to do your part by becoming more eco-friendly. And, you don't have to limit them to Earth Day; you can make them part of your daily life.
DIY Recycled Bird Feeder
You've probably been hearing about recycling for decades now, but it's more than just tossing empty glass and plastic jars into that green bin. Next time your milk jug or soda bottle is headed for the recycling bin, turn it into an eco-friendly bird feeder. There are many ways to go about doing so, but here's a pretty simple method.
Step 1: Cut a hole on one side of the bottle making sure it's large enough for a bird to access and high enough so the seeds don't spill out.
Step 2: Make two holes on opposite sides toward the top of the bottle and slide a sturdy piece of string through.
Step 3: Fill bird feeder with bird seed and then hang on a nearby tree branch.
You can always decorate the bottle using paints, stickers, and the like, too!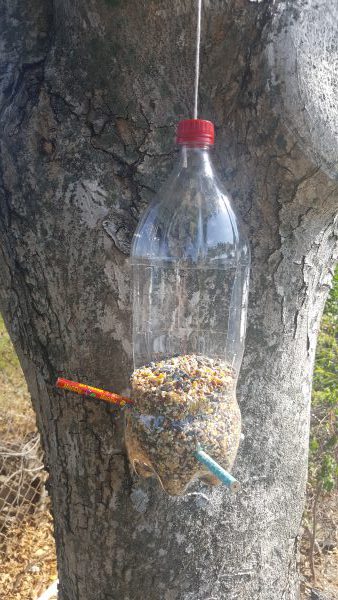 Toilet Paper Roll Puppet
Don't toss those empty toilet paper tubes in the trash…turn them into puppets! Not only will you reduce the amount of waste in landfills, but you'll also be reusing and recycling too. There are lots of different characters to choose from, but we're partial to Ed Mouse. All you have to do is print the template, color it, cut the pieces out, then glue them to your toilet paper tube.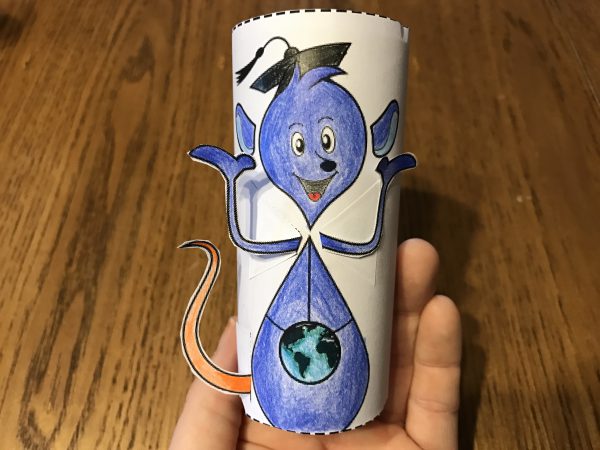 Eliminate Plastic Bags
When you take your weekly trip to the grocery store, bring along cloth or reusable bags. Plastic bags fill up landfills and can take about 20 years, sometimes even longer, to break down and decompose. Due to their lightweight nature, many of them end up in the ocean and other bodies of water where they are responsible for killing wildlife such as sea turtles, birds and fish. Get a selection of reusable shopping bags online or from your local arts and crafts store and use our iron on template to personalize your bag with an Earth-Day-friendly message; or decorate it using fabric markers or paint. If you go the iron-on route, make sure you check the packaging that goes with your color bag. Some are meant for dark fabric and others are intended for lighter fabric.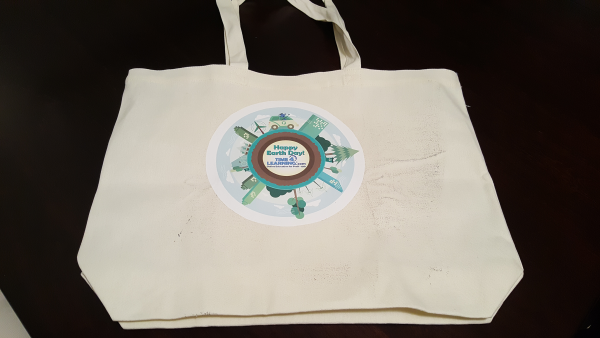 Another way to go green is by signing up for Time4Learning. Our paperless curriculum is the perfect choice for families looking to reduce clutter and waste.
Learn more about our award-winning curriculum for PreK-12th grade and see for yourself how it works by viewing our demos.