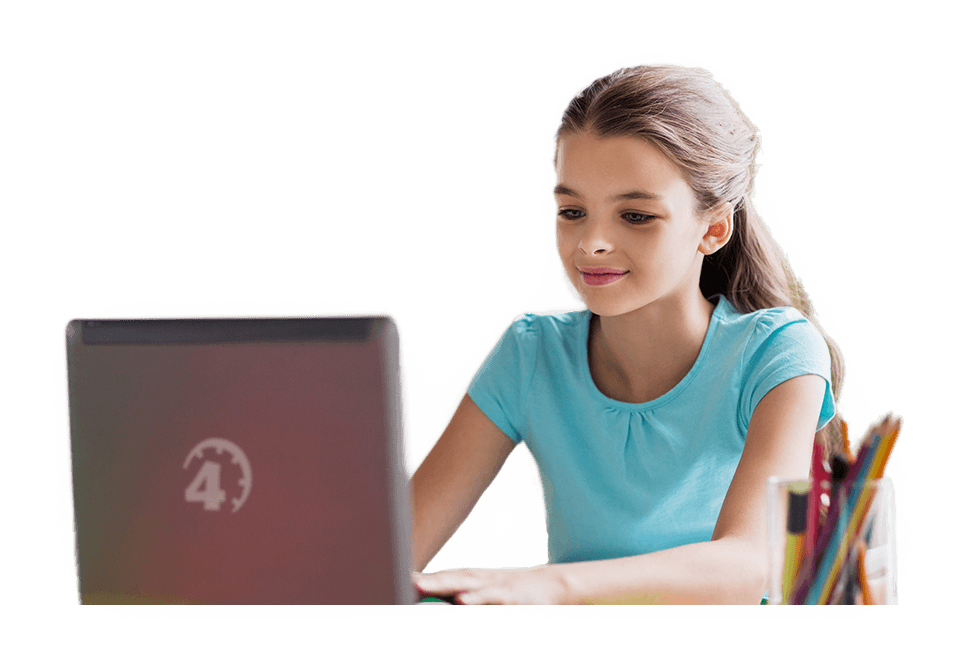 "Our son quickly fell behind in school when they switched to remote learning. He's catching up with Time4Learning! It's fun, affordable, and makes tracking his progress so much easier." – Adriana
Families use Time4Learning's PreK-12th online curriculum to boost their children's academic skills, and help them catch up from pandemic-related learning losses. Time4Learning is a flexible and cost-effective alternative to private tutors and learning centers.
Our curriculum aligns with most schools, and covers math, language arts, social studies, and science. Students log in on their own schedule to learn anywhere and anytime. We use short, animated lessons to engage younger students, and a lecture format for older students.
With Time4Learning, you'll have the resources and support to easily track your child's progress and help them succeed.
Top 5 Reasons to Choose Time4Learning for Afterschool Enrichment
1. A Trusted Partner
Founded in 2004, we have proudly served as the online curriculum for over one million children and their families.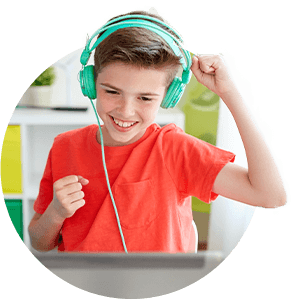 2. Thousands of Fun Lessons
Children love Time4Learning as concepts are presented using fun animated lessons, instructional videos, and assessments.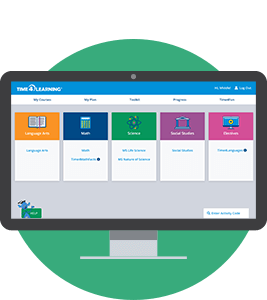 3. Student-Paced Curriculum
You're in control! Choose lessons and set grade levels by subject, based on your child's skill level. Students work independently, and at their own pace.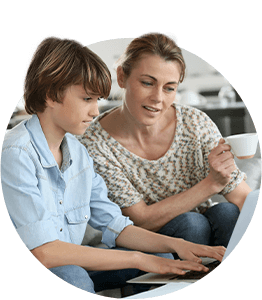 4. Parent Tools
Time4Learning includes an Activity Planner, Curriculum Calculator, and reporting tools to help you create schedules, track progress, and report on success.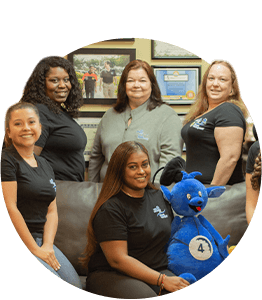 5. Superb Customer Support!
Our live support line is staffed by friendly people who are committed to helping you! We work hard to resolve any issues that arise to ensure that members are 100% satisfied.
Try Time4Learning Risk Free!
PreK-12th Online Curriculum
24/7 Access to 3,500+ Lessons and Activities
Automated Grading & Reporting
Activity Planner for Easy Scheduling
Start, Stop, or Pause Membership Anytime
What Parents Are Saying
"Getting my child back on track with her academics, at her own pace and on her own schedule was possible with Time4Learning."
"Jake fell pretty far behind in math this year. Time4Learning has been so helpful in helping him not only get back on track, but to get ahead of where he was."
"Time4Learning is easy to use, and affordable. It's a great way to boost a child's skills in math and reading."

Sarah's Story: Children Thriving in School with the Help of Time4Learning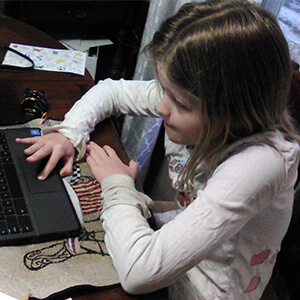 Frustrated by the disruptions of school closings due to the pandemic, Sarah quickly realized her fourth-grade daughter and pre-school age son were nowhere near where they needed to be academically.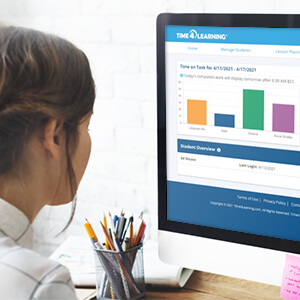 After researching online, Sarah chose Time4Learning for afterschool enrichment to help her children strengthen their foundational academic skills.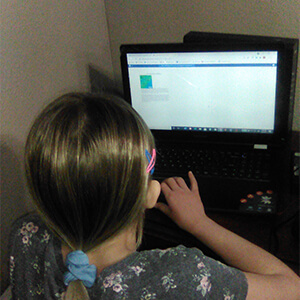 Without Time4Learning, she says her children would have fallen behind. "I want to prevent the learning gap in education that was happening with other kids."
Sarah loves Time4learning's flexibility. "My daughter does the activities in order per subject, and has the option to mix up the subjects when her brain needs a change."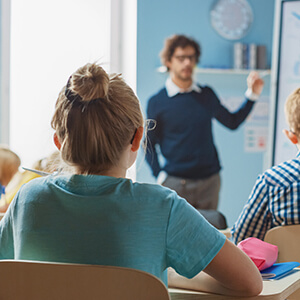 Today, Sarah's children are thriving in school. Sarah says she enjoys that Time4Learning can be done independently. "What I like is that I can still work full time and still have time to monitor their progress and check their work."