Founded by Parents With a Focus on Improving Education Through Technology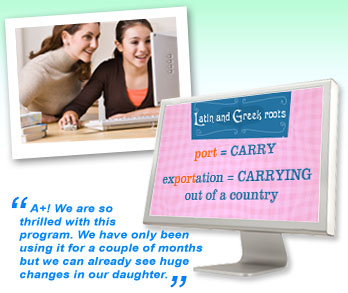 View Our Lesson Demos
Founded in the fall of 2003, Time4Learning launched its online education service in the spring of 2004. Initially, the company offered an online curriculum for PreK-3 and started with a handful of employees answering calls and working from founder John Edelson's living room. Since then, Time4Learning has added grades 4-8 and high school to its product offering, as well as other features and benefits for its members.
Time4Learning provides a high-quality, effective online learning curriculum for students as well as time-saving tools and useful resources for parents. The award-winning curriculum has been refined through years of feedback from educators, parents, and students.
Latest News and Events
Originally published by KXAN – June 15th, 2020 AUSTIN (KXAN) — As school districts around the country struggle to nail down their plans for the upcoming school year, a new poll suggests many of considering keeping their kids home from school. The ABC News/Ipsos poll found 45% of parents with school-aged children aren't comfortable sending […]
June 15, 2020
More Time4Learning News and Events
Since it was founded, Time4Learning has also added numerous perks and improved features to help provide a more well-rounded learning experience for students, and make it a trusted homeschool solution for families, including:
Time4Languages – Online foreign language courses available for one-time fee for K-12.
Educational Playground and Gameroom – Age-appropriate games, educational activities, and more.
Time4Friends – A moderated social network exclusively for Time4Learning high school students.
Facebook group – Private group for parents to ask questions and seek advice in a supportive community.
Custom student reports – Useful tool that allows parents to include or omit specific information regarding their student's homeschool work.
Blog – Insightful articles, practical advice, homeschool unit studies, and more for families.
Discounts – Exclusive discounts for Time4Learning members on Extra Education options.
Company Timeline
2004
Time4Learning launches PreK-3 online curriculum offering math, language arts, science, and social studies.
2005
Time4Learning adds homeschool curriculum for grades 4-8.
2007
VocabularySpellingCity.com is launched to help students build literacy skills through vocabulary and spelling practice.
2008
Time4Writing launches and offers 8-week, teacher-led writing courses.
2013
High school (9-12 grade) courses are added to the Time4Learning product offering.
2014
Time4Friends, a moderated social network exclusively for Time4Learning high school students, is launched.
2015
Time4Learning offers Science4Us, K-3 online science lessons, as a free bonus to members.
2016
Time4Languages, online foreign language courses, are offered for an additional, one-time fee to active members.
2017
Enhanced PreK curriculum is launched.
2020
Time4Learning launches an entire suite of new and updated courses for middle school and high school, and adds 11 new electives.
Award-Winning, Interactive Curriculum
Time4Learning's PreK-12th grade curriculum includes thousands of engaging learning activities, interactive lessons, printable worksheets, assessments, and more. Time4Learning is intended to be used in the home as a homeschool curriculum, afterschool alternative to tutoring, and for summer study.
Time4Learning aims to provide a safe, ad-free learning environment for students. Time4Learning is a fully registered member of ICRA, in compliance with COPPA standards, and contributes to Net Family News all in an effort to keep kids safe online.
Outstanding Customer Support
Time4Learning has a dedicated support team always ready to answer your questions about our curriculum, homeschooling and anything in between that you may need assistance with. We always have a real person, not a machine, answer the phone. In addition to being available by phone Monday-Friday, you can also reach our friendly, dedicated team by email and chat, even on weekends. Plus, we respond to emails within 24 business hours.
About the Founder and President
John Edelson, a proud father of three, is the founder and president of Time4Learning.com, and its sister business, Time4Writing.com. Mr. Edelson earned a BA from Yale University, and an MBA from Harvard University. After graduation, he spent two years in West Africa in the Peace Corps.
Mr. Edelson has professional and consulting experience across small and large organizations. His work has spanned various education software, diversified entertainment, and technology companies, Vcom3D, Time2Read, and PriceWaterhouse to name a few. He was also the producer of the Sony Playstation game, Croc, Legend of the Gobos, which went Platinum.
Mr. Edelson's deep interest in education and his years of professional experience has motivated to find ways to improve education through the use of technology.