Middle School Homeschool Electives
Middle school electives are courses that students can take along with their standard courses – math, language arts, science, and social studies. Electives for homeschoolers often support what they're already learning in other subjects, and give them the opportunity to explore topics and subjects they are interested in.
This page will explore the middle school elective options offered by Time4Learning, the importance of electives, factors to consider when choosing middle school electives, and more.
Why Are Electives Important in Middle School?
Although optional, electives can be an important part of your child's middle school program. Homeschool electives can help enhance students' academic and social growth by helping them learn more about themselves and the world around them.
Middle school electives can:
Help promote understanding of other subjects/topics
Teach life skills that help students become successful, independent adults
Provide an outlet to express creativity
Help students discover hidden talents, skills, and abilities
Pave the way for high school course selections, career exploration, and college studies
How to Choose Middle School Electives
When choosing electives for middle school, it's important to take a number of factors into consideration. Your child's current skill set, course load, maturity level, and overall interests are just a few things to keep in mind as you explore the options.
Students can choose electives based on other factors, including the desire to:
further develop a current talent, hobby, or interest
take on more challenging courses
explore new subjects or topics
prepare for courses they plan on taking in high school
identify their strengths to help consider college and career paths
With your guidance, giving your child the opportunity to choose their own electives can be motivating and help them gain a sense of independence.
Which Electives Can Middle Schoolers Take?
There are a number of electives available for middle school students on Time4Learning. These electives vary in length from one semester to a full year, depending on the course. Below are the current middle school electives available on Time4Learning.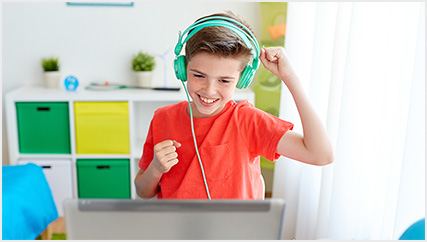 MS Computer Science
In addition to learning how computers work and how they communicate with each other, students will explore computer programming, and what it takes to plan, develop, and test software. Engaging projects in each unit will have them writing their own programs, solving common computer problems, developing a cybersecurity policy, and adapting a system for people with special needs.
Online Learning and Digital Citizenship
Students will learn skills to help them stay organized, manage their time, take notes, and apply reading strategies. Lessons also cover cyberbullying and staying safe online.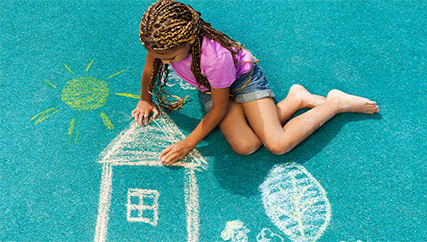 Intro to Art
This course explores various themes aimed at helping students gain an understanding and appreciation of art. Students will learn the definition of art, its visual elements, the cultural purpose of art, terminology, and more.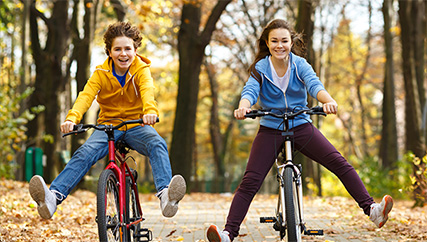 Lifetime Fitness
Students will learn the skills necessary to ensure a lifetime of fitness by exploring topics such as exercise safety and injury prevention, nutrition and weight management, stress management, and more.
Environmental Science
From the biosphere to water and everything in between, this course covers the various aspects of this rapidly expanding field. Students will take part in unique activities that will allow them to connect scientific theory and concepts to current, real-world dilemmas.
Additionally, members can add a foreign language to their student's account. Time4Languages currently offers 10 languages to choose from including French, Japanese, Spanish and German. A one-time fee gives you access for six months to the language of your choice.