Why Is Summer a Great Time to Begin Homeschooling?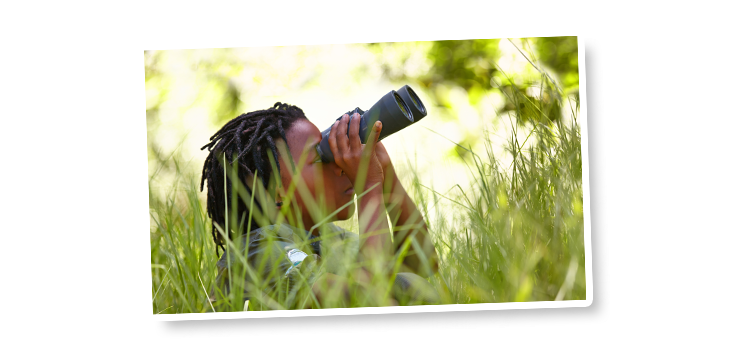 Perhaps your children are attending a traditional school, and you have determined that you will transition to homeschool for the upcoming year. Great choice! Setting up your homeschool may take some time, but your efforts will be worth it. Have you considered easing into homeschool over the summer months? Here are some excellent reasons why summer is the perfect time to begin homeschooling.
Time to Reflect and Recover
Take a moment to breathe and reflect on the past school year. We tend to remember things better after writing them down, in addition to the added benefit of being able to go back and look over our thoughts, feelings, plans, etc. This is important to do at the end of a school year because school year memories will soon be replaced by summer fun memories. Having the ability to remember what worked and what didn't work is definitely helpful later on, especially when making the shift to homeschooling.
Consider these questions:
What are your thoughts about the prior school year? Do you consider it a success? Why or why not? What are your reasons for beginning to homeschool?
What were some problems that arose that you'd like to solve? What changes would you like to implement?
Where are your children with their learning? Are they behind in some subjects? Excelling in others? What are their strengths and challenges? What strategies do they need to learn? In what ways do they need more support from you?
What are some goals you would like to achieve? Do you or they have goals for certain subjects? Socio-emotional goals? College or career goals?
Taking a moment to address these questions will help as you prepare to transition from one school year to the next and create a new vision of what schooling can be. If your children are older, sit down with them and have them answer these questions as well. Getting their input as you make your plans will make sure you're on the same page as you begin this journey together.
Grace to Adapt
One benefit of beginning to homeschool in the summer is that you have time to adjust without pressure. Stepping away from traditional school to homeschooling is a difficult process for many because of the major shift in thinking, scheduling, and learning methods. Taking the summer to deschool and break from the traditional view of schooling is a great way to adapt to the new way of thinking homeschooling brings. It will make the transition easier for you and your child.
Prevention of Summer Slide
When any child breaks from schooling for the summer months, there is a certain amount of learning that is forgotten. The old adage, "If you don't use it, you lose it," is certainly accurate here. Instead of needing to spend the first month of a new school year reviewing and getting caught up to where they ended the school year, your children can continue the learning throughout the summer and be a step ahead in the fall. Starting your homeschooling early keeps the mental gears turning and can only be beneficial for you and your kids.
Flexibility to Create and Personalize
What do you want your homeschool to look like? How do you envision your child learning? When you imagine homeschooling your child, what do you see? If you aren't sure, take the summer to figure it out. You don't have to wait until the fall to dive in head first and see how it goes. You can dip your toes in, try a few different things, make plans, and ease yourself into it.
Here are a few ways you can do this.
Experiment with a tentative homeschooling schedule. See what works for you and what doesn't. You can try doing school at different times of the day to find what works best. In the summer, there is always time and the opportunity to change what isn't working. Homeschooling schedules are flexible. Make it work for you!
Become familiar with your new curriculum. Use the summer to sit down and become well acquainted with your curriculum. When homeschooling with an online program such as Time4Learning, you'll find there are many tools to help parents and students alike. Let your kids complete lessons and become comfortable with the format while you familiarize yourself with all the items available for record keeping, lesson planning, and overall organization.
Take field trips. Summer is supposed to be fun…and so is learning! Introduce your children to learning outside the classroom by taking some fun and educational field trips. Take the opportunity to cater to your children's interests.

Do they enjoy history? Visit a battlefield, historic home, or museum. For example, popular options in my area of western North Carolina include the Oconaluftee Indian Village in Cherokee, the Biltmore Estate in Asheville, and the Carl Sandburg Home in Flat Rock.
Do your kids prefer science? Visit a cavern to see the formations of stalactites and stalagmites, a nature center to learn about different plants and animals in your area, or a science or children's museum to discover how and why things work.
There are so many options beyond these few suggestions. Find a place within driving distance and take a day trip for a learning experience your kids are sure to remember!
The decision to homeschool is not made lightly. Allowing yourself to ease into homeschooling over the summer months will be a great benefit to you and your family as you undertake this new adventure together!