Methods, Tools, and Resources
Whether you're just starting to homeschool or ready to refine your strategies, these blog posts can help you customize your ideal home education program.
Want a Different School Solution? Explore These Education Options
Public education in the United States has a long history with many success stories. However, your local brick and mortar public school–or even private school–may not be the best choice for every student. More and more, families are responding to inequities in education, concerns over bullying, school violence, dissatisfaction related to quality, or other personal […]
|
Starting Homeschool in High School: The Essential Guide
Homeschooling during high school might feel like uncharted territory, but with the right approach, it can be a rewarding experience. This guide is designed to alleviate concerns and provide insights into starting homeschooling during the high school years. Transitioning to Homeschooling in High School Understanding Homeschooling for High School Homeschooling for high school introduces a […]
|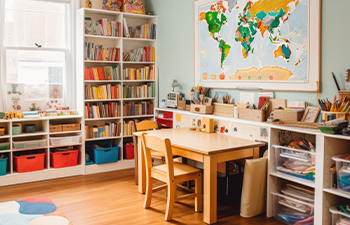 Homeschool Classroom Ideas: Set Up Your Learning Space
It's time to start your new homeschool year! How exciting! But where will you do school work? Do you have a room sitting completely empty in your home that you can turn into a classroom complete with desks, a whiteboard, bulletin board, large world map, and motivational posters? No? That's okay. Remember, homeschool is not […]
|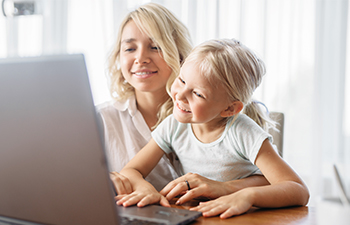 Did You Know About These Time4Learning Perks?
Unlike other homeschool curriculums, Time4Learning is a membership. This means that you belong to something—a Time4Learning community—in which the organization and member families support each other. A Time4Learning membership is one that is constantly improving and growing, with access to new information and resources. Whether you are a veteran Time4Learning member or have just downloaded […]
|
Intro Guide to Homeschooling in the Military
Military life is demanding, requiring sacrifices from and challenges for the entire family. For military kids, this all too-often impacts their education. Frequent PCS moves, varying standards and curriculum from one school to the next, and simply dealing with the upheaval that comes with being a military family, all take a toll. More military parents […]
|