Afterschool Resources & Skill-Building Ideas
Whether you're looking to fill in learning gaps or enrich your child's summer learning, these blog posts can help your child catch up and stay on track.
Set Your Summer Learning Goals
If you have a child who could benefit from summer learning, setting goals can help your student catch up, stay on track, and develop important life skills. Here are some strategies to weave summer goals into your academic year! Summer Strategy for Summer Enrichment If your family typically reserves academics for the school-year calendar, then […]
|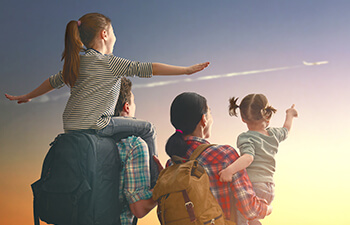 Our Family's Favorite Summer Learning Activities
Summertime in South Florida is…hot. For me, it is also the perfect time to evaluate my kiddo's performance over the last year, and make any necessary adjustments. I learned the hard way that you can't wait for July or August  to roll around to start thinking about the upcoming year. We did that our first […]
|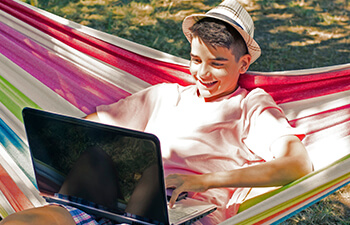 Can an Online Summer Program Benefit Your Child?
Summer is right around the corner. For families, so is the opportunity to discover the awesome power of summer to help their kids catch up and thrive in their homeschool or traditional brick-and-mortar school. With the season's warmer weather and longer days, summer is synonymous with outdoor activities, family vacations, and a more relaxed routine. […]
|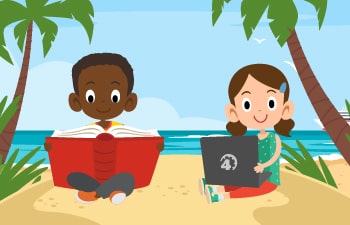 How to Use Time4Learning to Reverse Summer Learning Loss
Following a year where we faced a global pandemic, and absolutely every school norm was broken, this summer will likely look very different as well. For parents who have noticed their child(ren) falling behind academically, the next few months are a crucial opportunity to get things back on track. This is especially true for vulnerable […]
|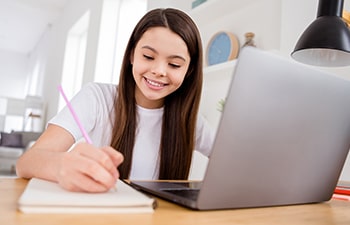 Why Afterschool Enrichment Is More Important Than Ever
Prior to the pandemic, if your child fell behind in school, you addressed it in some way. You talked to the teacher, hired a tutor, or worked with your child one-on-one. Now your child's status is simply not that clear. Some schools and teachers stepped up and made amazing things happen. Others just didn't. How […]
|