Sharpen Your Child's STEM Skills With An Afterschool Program
AFTERSCHOOL RESOURCES & SKILL-BUILDING IDEAS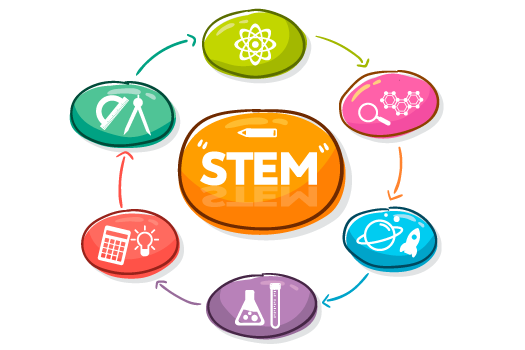 STEM (Science, Technology, Engineering and Math) pervades our lives — from the roads and bridges that take us from point A to point B every day to calculating our budget for our grocery store list. Not only is STEM a big driver of our global economy, but it continuously generates new career opportunities for men and women.
What is the importance of STEM Education?
Whether you homeschool or your child is traditionally schooled, an afterschool program to supplement what they are learning is something you should consider. Supplementing your child's current curriculum can make the difference that helps ensure your child's success especially as it relates to STEM.
STEM (Science, technology, engineering and mathematics) allows children to learn through hands-on activities that apply to real-life scenarios. STEM allows students to push their limits and open a new horizon of opportunities while they acquire and build on their knowledge, important life skills, critical thinking, problem-solving, and more.
STEM education shapes the future by supporting innovation and design of new technologies that will further the world. This is why many educators, homeschooling parents and school teachers alike, around the U.S have begun incorporating STEM into their curriculum.
According to the National Science Foundation, the 21st century is highly technological and information-based because of globalization and the growing economy. STEM education is incredibly important in our fast-moving society, and can even break divides that exist in education.
The reason for this push can be found in STEM career statistics: jobs in STEM are growing at 13%, while non-STEM careers have a 9.8% growth rate. There are over nine million STEM workers in the United States and employment rates for the field continue to grow.
Because STEM skills are so important, parents should ensure that their child is getting the proper education. For STEM education in particular, it might be best to use an afterschool online program to supplement what your child is learning in school. At Time4Learning, we have plenty to offer as an afterschool program in STEM subjects.
Science Curriculum
Since science knowledge is constantly changing, we have divided up our science education in a unique way so students of any age can develop science skills.
K-5 Science: At the lower levels, science is divided by grade level to ensure that students learn fundamental science skills and can build upon them through hands-on science experiments and more. Think of these years as general science knowledge; students will have a basic understanding of nearly every science topic under the sun! The Kindergarten through 5th grade years can also give your student time to develop his or her interests in science, so your child can specialize in a particular subject area, if desired.
Middle School and High School

Earth/Space Science Curriculum: Students learn in depth how the Earth is structured and the various cycles that make life possible. Outer space is also observed in-depth, allowing students to grow their education out of this world! Earth and Space Science is an experience open to middle and high school students. Check out this free high school space science worksheet!
Life Science and Biology Curriculum: This particular class is more suited for students who are interested in the small picture, especially if they have any interest in medicine! Learn about plants, animals, and humans, and the cells that make them. Since this topic is so in-depth, there are two courses. Biology is geared towards high school students, whereas Life Science is suited for middle school students.
Physical Science Curriculum: For students who can't wait to learn about chemistry and physics, this course is a great start! Afterschool students will discover atoms, molecules, states of matter, how heat works, and more. This is offered as a class for middle and high school
Chemistry and Physics Curriculum: High school students who loved physical science will also enjoy either chemistry or physics! Offered as two separate classes, chemistry and physics allow students to focus on a specific area of the physical sciences to perhaps discover their passion.
Math Curriculum
For students developing STEM skills, it is important to have a solid foundation of information. This is no exception for math; our curriculum is broken down by grade level to ensure that your student will succeed as he or she continues in STEM education. To do so, we focus on five math strands for each grade:
Number Sense and Operations: This strand is important for all grades, even for high school students. It is the ability to represent and compare numbers, and it ensures an understanding in number theory, place values, and an understanding of operations. Check out this free math fractions worksheet for elementary students!
Geometry and Spatial Sense: Younger children are taught different shapes, which is information later built upon to create understandings of 2D and 3D shapes. Eventually, students will be able to apply this knowledge to high school geometry and trigonometry.
Measurement: The ability to take measurements, count and sort money, determine temperature, and tell time are essential. These basic skills can be easy to lose track of throughout the years, but are essential to every grade level.
Data Analysis and Probability: From figuring out the odds of a penny landing on "heads," all the way to determining if an experiment has statistical importance, data analysis builds important skills. This strand is particularly important in helping visual learners avoid math anxiety.
Algebra Curriculum: Starting at a young age, children begin to sort and order objects and numbers using pattern recognition. These skills develop into the ability to solve more complex problems, such as high school algebra I or II classes.
Using Time4Learning for afterschool STEM-skill building
Time4Learning has plenty to offer to students of all ages and educational backgrounds. Parents have the ability to designate specific lessons for their child to complete, which can help students struggling in a particular subject area. Our software is web-based and incredibly interactive, making afterschool learning fun rather than a chore. Sign up today!