After-School, Skill Building
Watch the videos below to explain how Time4Learning provides the tools and resources a student needs to build skills and confidence in the core subjects like math, language arts, science, and social studies.
From Struggling to Succeeding
As parents, we want to push our children to succeed, but many students struggle with at least a subject or two.
It is important to have a support system put in place to work on weaknesses, while encouraging strengths at the same time.
Time4Learning's award-winning, comprehensive curriculum helps students close the gaps, develop new skills, and reinforce concepts that they are already learning.
The flexibility Time4Learning offers allows students to complete their work on their schedule, anytime, anywhere.
---
Where to Start?
Time4Learning has over 3,000+ online and offline activities to ensure that your children are well covered.
You can pick and choose which concepts your child works on or use all of the available material.
Time4Learning understands that families have different needs, so we tailor the curriculum to your needs, rather than a one-size fits all.
---
How Do I use Time4Learning for Skill Building?
There are many different ways to use the Time4Learning curriculum. You can choose to focus on particular subjects, or hone in on particular concepts that your student is struggling with.
Most importantly, choose a schedule that meets your family's needs and set realistic goals for your children.
Parents can focus on multiple subjects, one particular subject, or even search for activities covering particular concepts.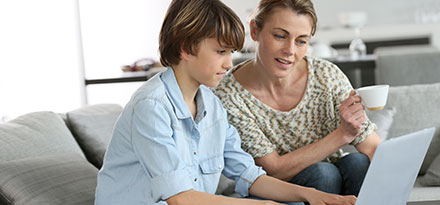 "We LOVE Time4Learning! We have used it for 4 years- sometimes as our only homeschool curriculum, sometimes as one part of a subject's curriculum, and sometimes as a way to get remedial or advanced lessons in a particular area while my son attended public school."