Our Family's Favorite Summer Learning Activities
AFTERSCHOOL RESOURCES & SKILL-BUILDING IDEAS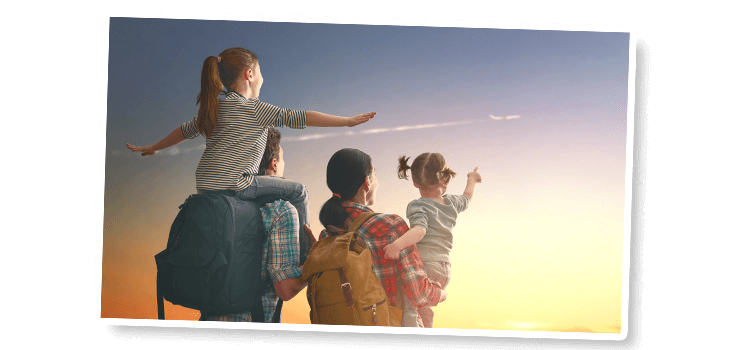 Summertime in South Florida is…hot. For me, it is also the perfect time to evaluate my kiddo's performance over the last year, and make any necessary adjustments. I learned the hard way that you can't wait for July or August  to roll around to start thinking about the upcoming year. We did that our first year of homeschooling and suffered the summer slide. Not sure what summer slide is? To quickly sum it up, it means that when children's brains don't stay actively engaged over the summer, they often lose some of the learning progress made in the previous year. So if you are a new homeschooler, read these tips on how to prevent learning loss this summer.
Reflecting on Our School Year
Reviewing how our previous homeschool year has gone is one of my chief priorities during the first weeks of summer break. Here are some of the questions I typically ask myself when reflecting on our school year:
Did my children struggle with certain subjects?
Did they excel at things that surprised me?
Should I challenge them more or relax the pace?
Have they shown interest in other areas I should explore?
What subjects, methods, or approaches did they connect with most?
What knowledge gaps do they have compared with students of similar ages or grade levels?
How I Integrate Summer Learning
When looking at the results of my evaluation, I can re-envision summer break as an opportunity to both prevent learning loss and prepare them for success in their upcoming school year. However, that doesn't mean I want my kids to have their noses to the grindstone all summer. It simply means finding fun and creative ways to keep their brains in gear! Some of the ways we accomplish this during the summer months include:
Online Summer Learning
I am a huge advocate of technology, and learning online is a beautiful thing in this day and age. Not only do I use Time4Learning throughout the school year, but also for summer school. They offer 6-week learning plans for language arts and math for grades K-8, which gives us a handy outline of lessons to focus on.
Other online learning resources we use throughout the summer are:
Offline Summer Activity Ideas
As much as we love technology, there are still times when a screen break is needed. Fortunately, there are plenty of fun, offline options to keep brains active and engaged.
Board Games: Honestly, I've found that whatever learning gap my child has, there is usually a board game that addresses it. Over the years I've accumulated some terrific subject-focused games like Rummikub for math, TrailBlazer for history, Science Explosion for science, Scrabble and Bananagrams for language arts, and BrainQuest for multiple subjects.
Printables: From crossword puzzles to word searches to biography organizers and more. Download it, print it, and bring it along on your next car trip or pool playdate.
Documentaries: While we do use video documentaries throughout the school year, we typically stick to the same topic as our other studies. During the summer, it is a free-for-all. I let my kids bounce around different topics they are interested in learning more about.
Summer Learning on the Go!
Whether the summer break sees you vacationing, or you've decided to stick close to home, don't forget that learning can happen anywhere. Here are some ideas you can use at home and while traveling!
Summer Camps: Do your kids have any particular interests? My son attended a 6-week coding course over the summer and loved it. Check to see if there are any summer camps near you that your kids would like to attend.
Local Events: Check out your local libraries, zoos, museums, universities, etc. They tend to offer many fun events for all ages throughout the summer! With all the free time over the summer, I tend to schedule a lot of these. The best thing is that my kiddos always want to go back. It's a win-win: learning & having fun!
Life Skills: I make the most out of every activity or day/night out. I mean everything around you is a learning experience. Going out to eat? I let my kids review the bill and calculate the tip. Going to the grocery store? We make a list, create a budget, and make sure we stay within that budget while shopping. Going to grab ice cream? Find the best/fastest route to get there. This post provides some pretty cool ideas on how to motivate your child to learn math through daily life activities.
There are so many ways you can keep your children learning while still having fun. These are my ideas, but you can incorporate your own and save yourself loads of work once you get back home from either vacation or staycation. You'll also avoid playing "catch up" once the school year starts because your children will have already reviewed their previous work.
Think of summer as a laid-back, but knowledge-filled, transition between homeschool years. Use your time wisely for skill-building purposes, catching up on certain subjects, reviewing, educational exploration into various electives, and some healthy brain exercise. And if you haven't yet, give Time4Learning a try and watch as your kids become engrossed in the technology. You will be happy you did once the new school year starts again.