Member Interviews & Stories
Get to know some of the families who use Time4Learning and discover how our curriculum has helped them succeed and pursue their dreams.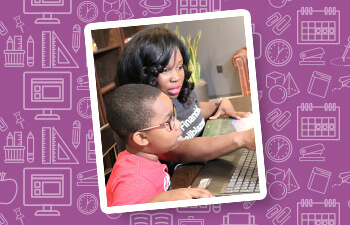 How a Full-Time Working Mom Homeschools
I could not possibly homeschool. I am not a teacher. I am not qualified. My child wouldn't learn from me. It would be a lot of work. I have a full-time job, and I don't have the time! These were the words racing through Sharita Humphrey's mind right before the pandemic shook her reality and […]
|
Homeschooling's Flexibility Opens Doors for Competitive Dancer
Imagine a world where your gifted young athlete or performer can balance rigorous academics with the pursuit of an invigorating passion. Envision a childhood untethered from the restraints of a rigid educational system, to one that promotes flexibility, individuality, and socialization with like-minded peers. Initially, Natalia, a thirteen-year-old talented dancer from Naperville, IL, was hesitant […]
|
Family Journey: From Time4Learning Members to Staff
Meet siblings Jordan and Ashley from Florida. Both were homeschooled from a very early age using Time4Learning. Now, both also happen to work for the same company that helped educate them from elementary all the way to high school graduation. Meet Jordan Jordan and Ashley come from a large family and are just two of […]
|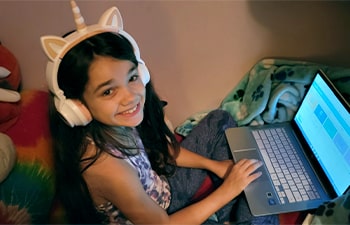 Homeschooling Made Me Question How We Educate Children. You Should, Too.
Kids ages 5 and over are now eligible for the COVID-19 vaccine, and many parents are faced with the difficult decision of whether to send their kids back to in-person classes, continue homeschooling, or try a hybrid approach. And school districts are doing whatever they can to influence this decision. Reports of decreased enrollment in […]
|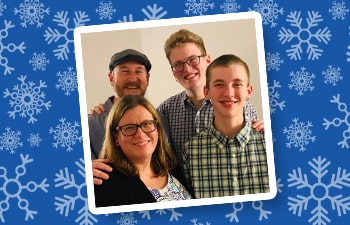 Why I'm so Grateful to be a Homeschooler this Holiday Season
This time of year is always reflective. Gratitude posts make their rounds on social media, and we busily prepare for holiday celebrations with family and friends. As a longtime homeschool mom with a son in high school, I feel especially grateful this holiday season. The past year and a half has shown many of us […]
|