Time4Learning was Key Ingredient to Success for Alumnus
MEMBER INTERVIEWS & STORIES
Bailey Shuler's earliest memory of the culinary arts was helping his great-grandmother prepare an omelet when he was just four years old. At the age of 10, he was preparing entire meals for the family – baking breads, cakes, and intricate pastries, some that would take hours to make. At age 16, he was running his own business – baking and delivering pretzels, pulled-pork sandwiches, and other tasty fare for local breweries.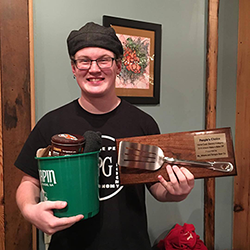 Today, the 21-year-old is the co-manager of a thriving restaurant in Athens, GA with a flourishing career in the culinary industry. He has been working at the business now for three and a half years, and his goal now is to make it the #1 burger restaurant in Athens. On a typical workday, he motivates staff, while also rolling up his sleeves and cleaning dishes, greeting customers, prepping food, and shuttling plates to hungry patrons. His strong communication and leadership skills, combined with a strong work ethic, have proved to be a recipe for success. "I enjoy all aspects of cooking and making people feel happy," he says. "I like to show people that we care."
Bailey was homeschooled by his parents from the age of six all the way through high school. According to Bailey, the homeschooling way of life helped him develop an independent and entrepreneurial mindset and strong work ethic. When he was homeschooled, he chose to wake up early, though he didn't have to. He immersed himself in five to six hours of learning most days, although he only needed to do around four.
"My attitude is I can do it. I want to do it. I will do it," he says. "Homeschooling gave me the freedom and flexibility to foster a love for cooking and start my own business," he says. "If I had a normal school schedule, I wouldn't have time for all of that. You have so many more opportunities with homeschool than with a traditional school."
Like many of the three million families who are homeschooled, Bailey's family made the leap to homeschooling due to having a negative experience with public school. His mom, Katie, who works for Time4Learning, first tried homeschooling Bailey and her younger son Braeden using textbooks. "Trying to learn with textbooks caused a lot of head-butting. Let's just say trying to teach me wasn't the easiest thing in the world," he said with a laugh. "I had a hard time focusing. It was rough."
"Homeschooling gave me the freedom and flexibility to foster a love for cooking and start my own business"
Bailey Shuler
Going into the second grade at the age of seven, his family enrolled him with Time4Learning, an online curriculum, which he initially met with skepticism. "When I heard about this online program, I said 'oh well, now we're just gonna butt heads over a computer instead of textbooks'. I was wrong. I absolutely adored it. I started enjoying school for the very first time."
While textbooks didn't capture his attention, Bailey was captivated by Time4Learning's thousands of educational videos and interactive activities. "I always had a hard time focusing, so learning by watching something so entertaining helped me. The interactivity kept me constantly wanting to do more on my own. I hopped on to have fun for hours. I learned to love learning!"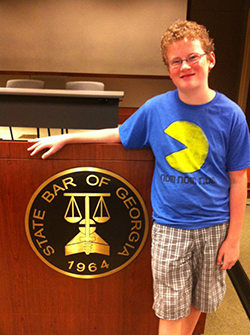 With young Bailey fully engaged, the headbutting with his parents became a thing of the past. Rather than coming home exhausted and frustrated, and grudgingly sharing how his day went, which was the case in school, he would bond with his family during learning time.
"We talked about what I had learned. I was sharing things I actually enjoyed with my parents. We bonded more," he says. "When I got home from public school, I wouldn't want to share any news. Now, I was going to mom for help, looking for help, rather than thinking I knew it all."
For Bailey, the ability to customize his learning was a game changer growing up. He always excelled in language arts so he chose a grade level one year ahead in that subject. Yet, in math, where he struggled, Bailey would spend extra time at his current grade level. As a self-described science nerd, he completed all of the Time4Learning science curriculum by junior year in high school.
Bailey bristles when people stereotype homeschoolers as somehow lacking opportunities for socialization. According to Bailey, the opposite is true. "I would argue that homeschooling gave me more opportunities to socialize with different people than I would have at any public school."
When asked to choose one word that comes to mind when he hears homeschooling, he instantly responds, "freedom." In fact, like many homeschoolers, Bailey spent more time socializing than most typical children his age. Enjoying the flexibility of learning at his pace and on his schedule, he enrolled in 4-H, the Boy Scouts, and was active in various local homeschool groups. Bailey went on field trips to the Atlanta Zoo, making friends with the owner and staff. He even met chemists and biologists through his nature science classes that complemented Time4Learning.
On the family front, Bailey also forged a strong bond with his younger brother, Braeden, a fellow homeschooler who is now in high school. Unlike traditional schools, where stringent rules and limited socialization time lessens opportunity for bonding and sibling time, Bailey and Braeden had a strong connection through their homeschooling experience.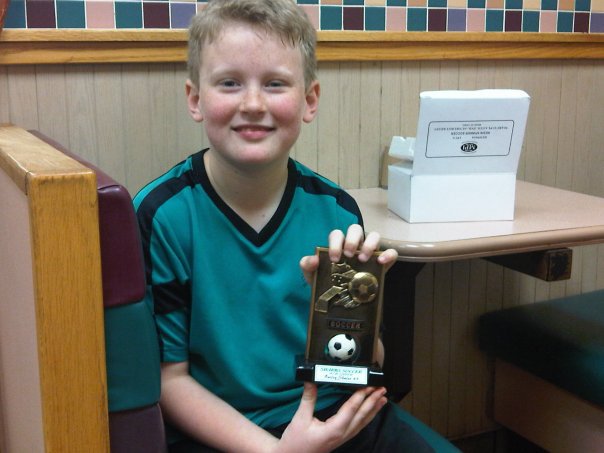 "Homeschooling enabled me to be there with him when he was a baby. I helped him learn how to read. We have a strong bond through this learning experience. I wasn't gone all the time. He developed this sense of always wanting to do what I did. I played soccer, and he did. If I was in the kitchen, he would help me. So, when I learned, he wanted to learn too."
Bailey's advice to families on the fence about homeschooling is to take inventory of all the quality of life benefits that come with this school choice. "You are missing out on a lot of things. I build computers. My brother is an awesome guitar player. He practices for hours a day. There are so many more opportunities with homeschooling."