Katie's Journey as a Homeschool Mom and Homeschool Ambassador
MEMBER INTERVIEWS & STORIES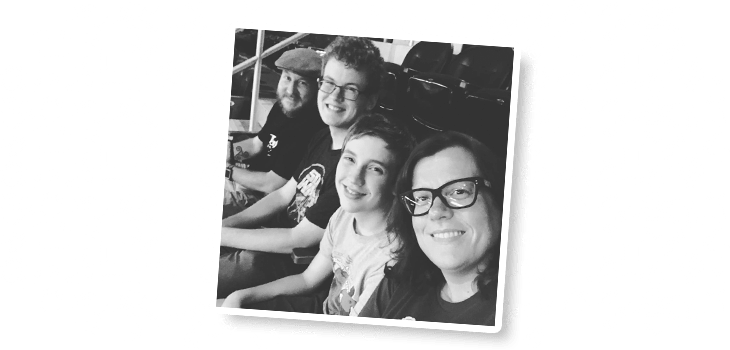 These have been busy times for Katie Shuler, who oversees Time4Learning's social media and family groups. On top of sharing daily homeschooling tips, news, and resources with over 130,000 Facebook followers, she fields streams of questions from an increasing number of concerned parents considering homeschooling over remote learning as their school-choice option.
The marketing program supervisor just wrapped up Time4Learning's second installment of "Tales from the Homeschool Front," a new video series that spotlights inspiring homeschool parents.
"Parents are anxious about their children's education like never before," Katie says. "Sharing inspiring stories from homeschool parents that show how they overcame challenges in their own way, will hopefully motivate jittery parents, and put them at ease. Through these stories, we want to show other parents that yes, they can do it."
"I love encouraging other homeschool parents and sharing tips and ideas that they may not have thought about to get certain concepts to click with their kids."
Katie
Katie's own story of being a homeschool mom and a Time4Learning homeschool ambassador is inspiring, and a testament to the sheer determination of a mom and dad seeking the best educational pathway for their children. Like many Time4Learning members, Katie was an accidental homeschooler, one who never expected to homeschool, yet made the transition due to traditional public school education simply not working out for them.
In 2005, her son, Bailey, had just successfully completed  PreK and kindergarten. "He started public school in kindergarten and it was fabulous," Katie says. "Then, came first grade and it became a polar opposite experience for him." His school had rolled out strict limits to minimize talking among students during lunchtime. Bailey, who was energetic and social, would find it difficult to remain quiet, triggering reprimands from his teacher, including one time for talking with his own mom, during a parent/student lunch.
His demeanor began to change. Once excited to begin the school day, mornings became stressful, and even tearful. "We got to the point where he was like 'I don't want to go to school mom'," Katie recalls.' After another incident involving Bailey's transportation, things reached a boiling point. One Friday afternoon, they decided to disenroll him from the school.
At first, they sought private schools, yet found this route to be too expensive. At the time, they were a one-income household, with Katie at home caring for her newborn son, Braeden. Then, after speaking with a family member who homeschools, and having deep discussions at the dinner table, the Shulers decided to take matters in their own hands and join the community of over 2.5 million families across the United States who homeschool their children.
Like many accidental homeschoolers, Katie initially looked at homeschooling as a short-term fix. "We had no intention of homeschooling beyond first grade," she said. "We thought, we'll just finish first grade, get through the year, and re-enroll him in school for second grade."
Initially, she took a DIY approach to homeschooling, piecing together lesson plans using donated books and workbooks from friends and neighbors. She joined a homeschool group in her area, and would often visit her local library to check out books to help guide her teaching, including one titled, Everything Your First-Grader Needs to Know. To keep Bailey active and engaged with other kids, she kept him enrolled in the local soccer league, and signed him up in a 4-H youth program.
"I was trying to figure it all out, and what Georgia, our state of residence at the time required. It was such a struggle in those early years," she reminisced. "I didn't know I had to turn in a letter of intent until long after I had him at home. I didn't know I had to take a paper attendance record once a month to the school board."
One of the biggest challenges they experienced as a new homeschooling family was how to teach handwriting. His ability to properly write letters in cursive became a focal point for mom and dad. "There were no mood issues or issues with his physical growth," she says. "I would be crying because I didn't understand why he couldn't make the shape this way, and he would be crying because he didn't understand why I was so concerned about the shape of his little 'g'."
In the fall of 2006, with the help of family members, they purchased a $700 boxed curriculum to help guide them. "Um, yeah, that didn't last long!" she says with a laugh. It took her over two hours to organize the first lesson plan, only to have Bailey complete it in 10 minutes. "At first, I thought I was gonna win the homeschooling mom of the year award because I put so much effort into this," she said. "Then, I was like, well, now what are we going to do? We kept going. We kept pushing, but we were miserable with this curriculum."
The turning point came in the form of technology, when they received a hand-me-down computer from a family member. This instantly gave them access to dozens of websites on homeschooling and online curricula. After comparing various solutions, they signed up for Time4Learning. Bailey was immediately drawn to the interactivity and digital experience. He operated a mouse and keyboard with much more ease than a pencil.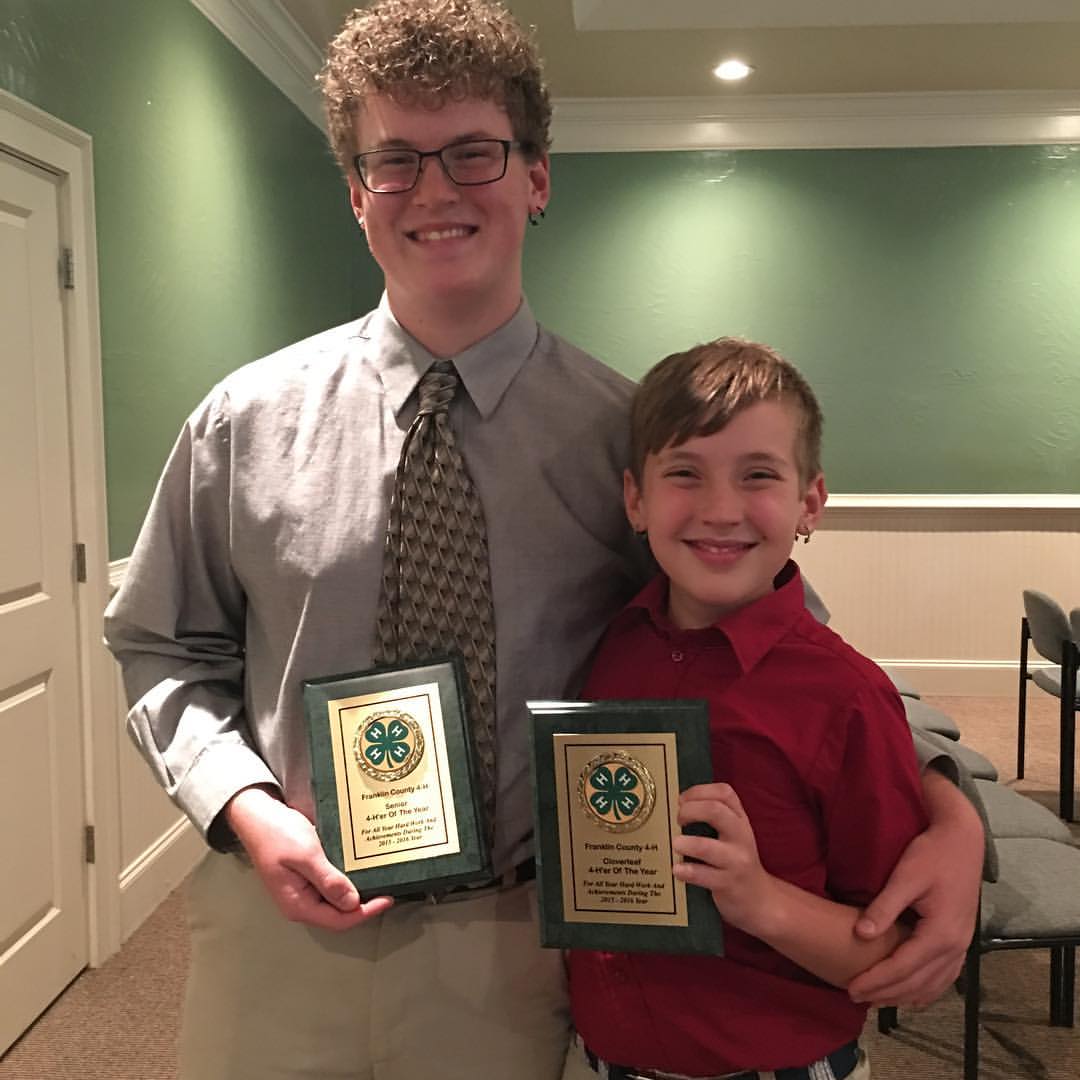 "The fact that he could answer these questions and do this work online and click his mouse, it felt very powerful and different for him. He loved the animation and characters," Katie says. "Our battles over handwriting were over. He stopped crying. I stopped crying. This helped free up time so I could care for Braeden. It just worked from that point forward every year."
Every fall, Katie would ask Bailey if he wanted to continue to homeschool. He would always answer in the same way: "Can we still keep using Time4Learning?" In 2012, Bailey was in 8th grade and reaching the all-important high school years. The family panicked, she says. They had been using Time4Learning since the 2nd grade, yet at that time, the curriculum did not go beyond the 8th grade.
"I will never forget the email I received just weeks before Bailey was supposed to start 9th grade from Time4Learning inviting me to enroll Bailey in a program for high school students. I happy-danced all over my house," she says. "We became one of the first families to enroll in the high school program."
Soon enough, Katie began to witness Time4Learning's positive impact on Braeden, beginning at a very early age. Watching his big brother type away on his keyboard, and interact with animated characters inspired Braeden to follow in Bailey's footsteps. Now, with two computers in the household, Braeden also became immersed in this new way of learning. Just like his brother, Braeden was captivated by the sights and sounds emanating from the computer. At the age of 3, he participated in the preschool program for the first time, mostly just learning how to use the computer. He officially completed it again at the age of 4, essentially doubling his pre-school learning time, and creating a solid foundation of learning to build from.
"Braeden wanted to do whatever Bailey did, so he began learning how to use the mouse with the keyboard. It was more play for him at first, but he did it and it engaged him for a few minutes, and those few minutes a day were so important because they gave me some time that I could solely dedicate to Bailey."
Today, Bailey is 21 and thriving as an assistant general manager at a restaurant. Braeden is an exceptional 16-year-old high school student and talented musician, who is fluent in six instruments. "Both of my boys are incredible people. Ever since they were children, they knew how to not only communicate and interact with other children, but with adults too. They could have engaging play with a toddler, and have a meaningful, intelligent conversation with an adult. Their growth has always inspired me to be better. I want to be as good as my kids are."
Katie soon realized that joining Time4Learning as members also meant joining a family of dedicated homeschoolers. She became an active member of Time4Learning's fast-growing online parent forum, tapping her first-hand experiences to help other parents who were contemplating homeschooling. She volunteered at first, and then was hired part-time in customer service. In 2017, she joined Time4Learning as a full-time team member of the marketing department.
"It has been exciting to be part of Time4Learning and witnessing its growth over the years," she says. "I love encouraging other homeschool parents and sharing tips and ideas that they may not have thought about to get certain concepts to click with their kids."
Today, Katie serves as one of Time4Learning's homeschool ambassadors, communicating to our social media followers and empowering them with information that helps them each step of the way towards homeschooling success. "I constantly ask myself what I would want to know when we share content," she says.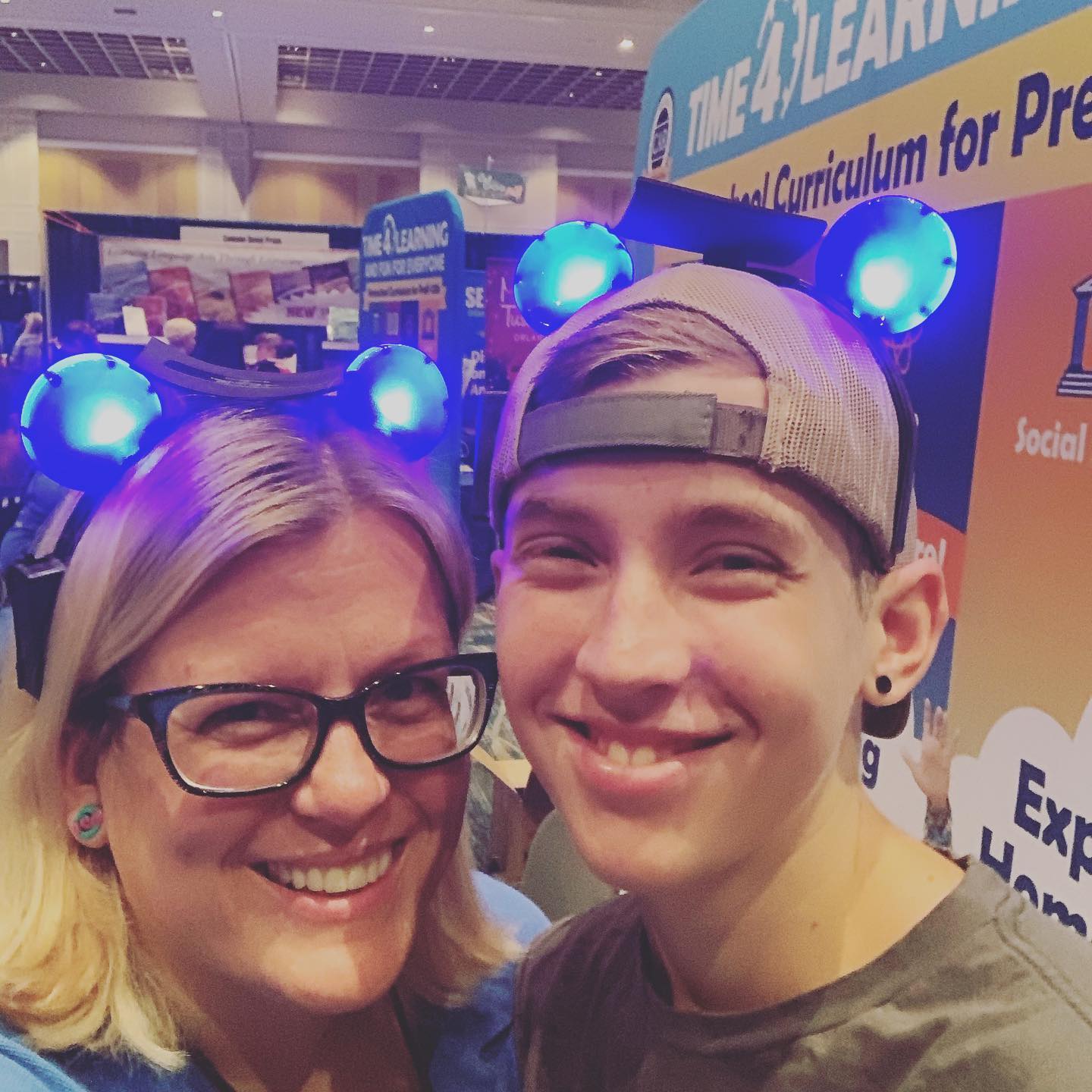 One of the first things she loves to teach new homeschoolers is to break out of the school-based scheduling mindset. She recommends creating a learning schedule that fits well with your family schedule and dynamic. "We scrapped the whole scheduling idea. It took us a while to realize that it simply didn't work for us," she says. "I wasn't a morning person, so how can I really expect my kids to be engaged with me if I'm not engaged with anything myself. So, we created a schedule that worked for us."
She also recommends that Time4Learning members explore different ways to learn by using fun arts and crafts, for example, and to supplement learning with other programs. Lastly, she underscores the importance of adapting learning based on your child's interests.
"If your son likes dinosaurs like mine does, create reading and learning lessons, and unit studies based on dinosaurs. "Make Time4Learning your own."