Socialization – The Biggest Non-Issue in Homeschooling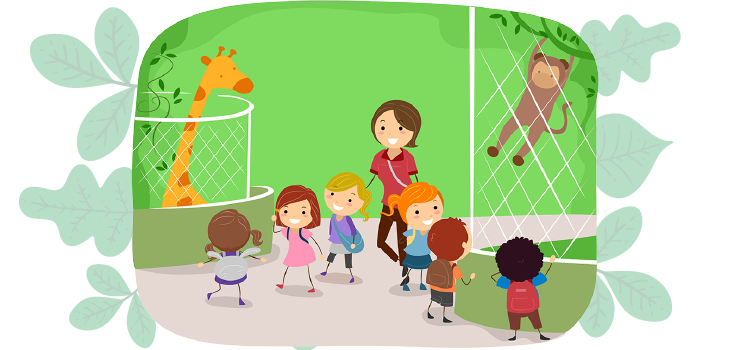 So, what's the big deal about homeschool socialization? I recently had a chance to answer this question during an interview I did on This Day with BJ Arnett (check out the video clip below).
To be honest, this is one of those questions that I am tired of having to answer. It's really such a non-issue that it can be funny! Homeschoolers agree that socialization is a necessary and important part of the development of the whole child. But, the reality is that homeschoolers don't lack this necessary element; it just comes in different shapes and sizes.
How do Homeschoolers Find Socialization?
We leave the house. Contrary to what many may think, homeschoolers don't stay at home all day. They go to the park, the library, the zoo, or any other place that will enable them to learn. It's so cool that homeschoolers can "school" just about anywhere and with just about anyone. When that happens, you inevitably come into contact with others and socialization occurs in its most natural form. In the end, a homeschooler is socializing more than those sitting in a classroom all day!
Find community. It's important for parents and students to find others that share their common interests. We use Time4Learning and my older children have found Time4Friends to be a great way to stay in touch with peers over a long distance.
Homeschool Socialization is Simply "Out-of-the-Box"
Let's be honest. What most people consider socialization is peer orientation. Sending children to school to be around 300 other children of the exact same age doesn't fulfill the true definition of socialization. Peer orientation often causes children to value their peer's opinions more highly than those of parents or family. As a homeschool family, our goal has always been for family to be our child's primary attachment and homeschooling makes this easier.
Positive socialization comes through interacting with people from various ages and stages of life in a variety of situations. Homeschoolers may not attend a "school", but most of us participate in activities and organizations within our community. These could include: homeschool co-ops, recreation league sports, scouting, 4-H, community events, music groups, and even church activities. This may even include online friends that you've met in student forums. Sometimes, we are so busy that I wish for a week at home!
Homeschool Socialization Creates Confident Adults
Homeschoolers will probably miss out on a few things like getting up early to catch the bus, being confined to a classroom for 7 hours/day, bullying, and unhealthy peer pressure. But, who wants that anyway?
It's a narrow view that believes that socialization can only be garnered through interactions with children of the exact same age. Socialization is the act of being involved socially with others regardless of age. Broadening a child's peer group allows them to have more diverse social learning experiences.
The National Home Education Research Institute (NHERI) states that research has shown homeschooled children do just as well, if not better than their "schooled" peers in terms of self-concept and self-esteem.
In the end, homeschoolers can be well socialized individuals, but it does require an investment of time and effort. If you're considering homeschooling and worried about socialization (or the questions that may arise), let me reassure you it truly is a non-issue. For more homeschooling insights straight to your inbox, sign up for our newsletter.