The Time4Learning Benefits You Might Have Missed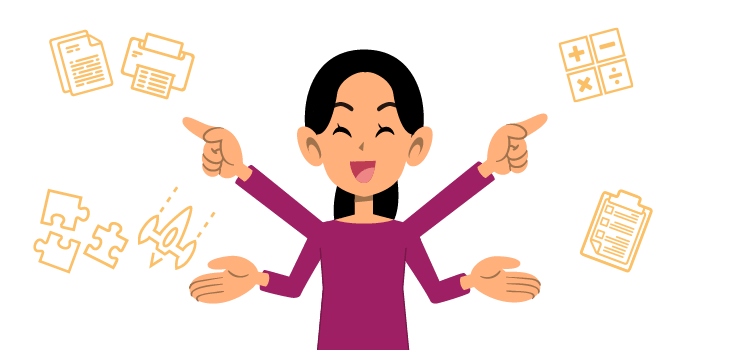 Sure, everyone knows that Time4Learning is an online curriculum that's fun and easy to use for preschool through high school. We know that the multimedia lessons keep kids and teens engaged as they learn. We even know that it's great for homeschool, afterschool, and summer use. Yet, behind the comprehensive, standards-based program used by tens of thousands of families, lie a host of benefits of homeschooling with Time4Learning that aren't as well-known.
Let's look at the multiple benefits you receive as a Time4Learning subscriber that you definitely should be aware of, if you aren't already.
Time4Learning Helps for Parents
Free homeschool guide for new homeschoolers — Is this homeschooling thing brand new for your family? Our free Welcome to Homeschooling Guide will be an invaluable resource as you learn how to homeschool.
Spelling lists by grade level — Students can improve both spelling and vocabulary with custom spelling lists for each grade level. These are available in the resources section of the parent dashboard.
Reading lists by grade level — Parents can see at a glance what books and literature are integrated into their child's language arts lessons with these downloadable resource pages. These are available in the resources section of the parent dashboard.
Science supply lists by grade level — You'll never get caught off guard or be without something crucial to the next offline science experiment thanks to these downloadable lists. These are available in the resources section of the parent dashboard.
Customized progress reports — This newly updated tool provides a detailed account of all Activities, Quizzes, and Chapter Tests the student has completed based on the parameters you establish. Once generated, custom reports are available for print, PDF download or as an Excel file where you can enter in your own offline activities.
Time4Learning-Families on Facebook — If you use social media frequently, another great networking option is our dedicated parent group on Facebook. Asking questions and getting answers is the name of the game in this supportive community.
Transcript template — Many high school members have requested a transcript they can use to track their coursework with Time4Learning. Although Time4Learning is not a school, and doesn't give credits, we offer families a homeschool transcript template to use for creating their own. Colleges and universities are usually very open to custom transcripts from homeschoolers.
Six-week summer program — When you want to use summer as a time for review or preparation for the year ahead, our six-week plans for Kindergarten through 8th grade will give your student that step up that he or she needs. These are available through the parent dashboard resources.
Discounts on Extra Education options — Although Time4Learning is a comprehensive curriculum covering math, language arts, science, social studies, and more, we understand that families have different needs. For you, we've teamed up with some of the best names in educational technology to bring you discounts on supplemental homeschool resources. View these opportunities in the Extra Education section of your parent dashboard.
Refer-A-Friend program — Earn $25 or a free month's subscription for every friend or family member who becomes a Time4Learning user and gives your name and email as a referral. We even have a customized invitation page you can use.
Activity Planner — Keeping your homeschool on schedule is easy with Time4Learning's Activity Planner. Depending on whether you simply want to know how many lessons to schedule for your student each week, or want to make a detailed plan for the whole year, our customized planning tools are up for the task.

Time4Learning Helps for Students
Free printables — Although Time4Learning is an online curriculum, we know that many parents and students appreciate the hands-on reinforcement of printable worksheets. These are available for many of the curriculum lessons and can be found in the Resources section of the Parent Dashboard.
Educational Playground — Whether it's used as a break between lessons or as an incentive system, the learning playground is a safe, fun, and motivating environment for students.
Educational Gameroom — Similar to the Playground, Time4Learning offers students in grades 4-12 age-appropriate games, educational activities, and more. Timer settings allow you to control when and how long your student can access this environment.
Time4MathFacts – Help your child build a solid math foundation with our online, math fact program, Time4MathFacts. Fun, engaging games and skill-focused activities help your child master those crucial math facts in addition, subtraction, multiplication and division.
If you're already a Time4Learning member, then we hope you will find these benefits a cool bonus to an already broad-based program. If you aren't yet a member, then after seeing all these perks, we hope you are ready to SIGN UP and start exploring all that's waiting for you!