Did You Know About These Time4Learning Perks?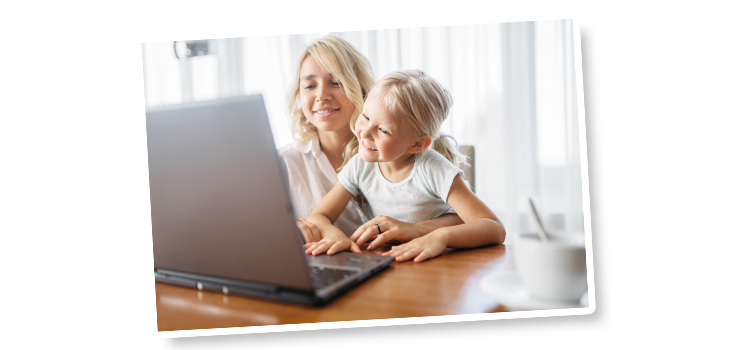 Unlike other homeschool curriculums, Time4Learning is a membership. This means that you belong to something—a Time4Learning community—in which the organization and member families support each other. A Time4Learning membership is one that is constantly improving and growing, with access to new information and resources. Whether you are a veteran Time4Learning member or have just downloaded our Welcome to Homeschooling Guide as a first step on your homeschooling adventure, you may not be fully aware of the many Time4Learning "perks" that are available with your membership—perks that can save time and money, enhance your child's education, or simply allow your family to have more fun while homeschooling!
1. Planning Tools
Time4Learning knows that homeschoolers' time is valuable. As a major perk to parents, Time4Learning has created a lesson planning and activity planner that is easy to use and modify. You simply determine start and end dates for your homeschool year, preplanned breaks or vacation days, and the activity types (e.g., activities, quizzes, tests) you would like your child to complete. Then the activity planner lets you know what your child needs to do each week to complete all the chosen material within the given timeframe. If you want, you can even determine which day of the week you want your child to complete each task—all by clicking a button!

2. Lesson Resources and Printables
Beyond the lesson plans and interactive, multimedia lessons, Time4Learning provides additional resources to support those lessons, including printable worksheets and by-grade-level curriculum resources like reading lists, spelling lists, and science lab supply lists (for those offline science experiments you may opt to do). In addition, Time4Learning offers unit study supplements to build on content, dive deeper into topics of interest, or explore special days or themed months. These resources mean that you can use Time4Learning as is or as a springboard for further learning!
3. Options for Math & ELA Support
Time4Learning offers features, tools, and optional add-ons to fully customize a child's educational experience. As a parent, you can choose each course and have access to one grade-level below and above that course. Within each course, you can select activity types or individual activities for completion. If your child needs support, you can allow your child to revisit instructional videos or retake quizzes or tests.
Elementary parents can take advantage of our six-week math and ELA learning guides or math facts support through Time4MathFacts, while middle and high school parents can add CourseBridge skill-building courses to support their child's ELA and math development. If your child needs more challenges, you can add foreign language learning through Time4Languages or interest-based middle school electives or high school electives.
4. Recordkeeping Tools and Templates
Depending on your state's homeschool laws, you will have some degree of recordkeeping responsibilities. Time4Learning members have the added benefits of automated grading and customizable reports. Parents can print reports for specific dates, showing designated types of activities, with certain grading features (i.e., taking the highest grade), for one subject at a time or for all subjects together. A click of the button makes the report a PDF that can be stored or shared or an Excel file where offline activities can be added. Member families also have access to frequently used homeschool templates like certificates, report cards, transcripts, and diplomas. Why reinvent the wheel if you don't have to!
5. Parent Community Support
Your Time4Learning membership gives you access to a community of veteran homeschoolers who can share their stories and advice with you. Member families are often featured in the Time4Learning blog, where you can also find practical advice for successful homeschooling. If you started using Time4Learning for the flexibility to travel, you can find information on field trips to supplement learning andstate unit study supplements to follow the map as you roadschool through the country.
Sign up for the Time4Learning newsletter or join the Time4Learning Facebook group to connect further with the Time4Learning community. Then, when your child is finished homeschooling, your child can celebrate with other Time4Learning graduates at the yearly Time4Learning Graduation Celebration!
6. Hidden Benefits for Time4Learning Students
What many families don't realize—at least right away—are the benefits to your child who is using Time4Learning. Time4Learning's curriculum is designed to be student-paced and individualized, automatically reducing a child's anxiety related to the pace of a classroom and comparison to peers. This leads to increased confidence.
Time4Learning's interactive, multimedia approach to instruction creates more engagement in learning, and your child gains independence as you set up daily or weekly goals, allow your child autonomy in completing tasks, or provide freedom for your child to access Time4Learning's extracurricular Playroom (PreK-8) or Gameroom (9-12). Most importantly, the quality and rigor of a Time4Learning education prepares your child for the return to public school, admission to postsecondary education, or success in a career.
7. Referral Program
Did you know that you can earn $25 or a free month's subscription for every friend or family member who becomes a Time4Learning user and gives your name and email as a referral? Use the customized invitation page to make it easy!