Independence Day Activities for Homeschoolers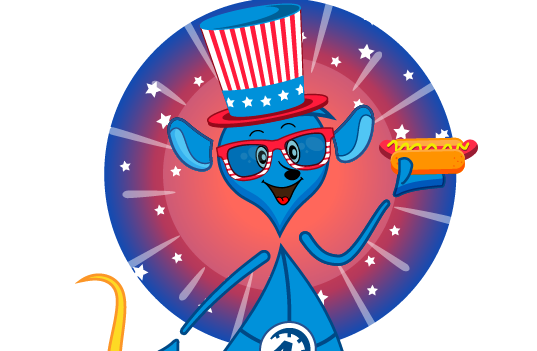 "Independence Day" or "July 4th" — two names for the patriotic holiday set aside for the commemoration of the adoption of the Declaration of Independence on July 4, 1776. On that day, the Continental Congress put the original 13 colonies in motion toward the creation of a new nation — the United States of America. That's certainly reason enough for all the fireworks, family reunions, parades, music, barbecues, and other activities that occur on Independence Day each year!
As educators have long discovered, though, July 4 offers more than just an opportunity for festivities. It's also an incredibly historic day that you should take advantage of with your homeschoolers. Students tend to be enthusiastic about the American Revolution, so you'll probably find that they are ready and eager to incorporate Independence Day lesson plans into their homeschool studies.
Keep reading to discover some important history behind the day and discover some 4th of July activities for all grade levels that will add to your study of this important American commemoration.
Independence Day History Timeline
1766-1769
The seeds for revolution were planted when Britain began placing excessive taxes on goods from the colonies in America; the colonists boycotted many of the taxes.
1770
The conflict came to a head in the city of Boston with a street fight between British soldiers and colonists; several colonists were killed leading to the label of "The Boston Massacre."
1773
Two taxes were still being exercised on the colonies: taxes on sugar and tea. When British ships arrived in Boston Harbor with a large shipment of tea, revolutionary colonists dumped all 342 chests of the tea in the water before it could be taxed.
1774
The First Continental Congress met in Philadelphia in reaction to Britain's Coersive Acts
1775
The Second Continental Congress met; Patrick Henry gave his famous "Give me liberty or give me death" speech
June 11, 1776
Five men, including Thomas Jefferson and John Adams, were appointed to a committee to draft a declaration of independence from Britain.
June 28, 1776
The committee's draft of the Declaration of Independence is read in congress.
July 1-3, 1776
Congress debates and makes revisions to the Declaration.
July 4, 1776
Congress officially adopts the Declaration of Independence.
July 4, 1777
The first annual celebration of the Declaration took place in where 13 gunshots were fired in salute in Bristol, Rhode Island, and Philadelphia held speeches, music, parades, troop reviews, and fireworks.
1781
Massachusetts became the first state to recognize July 4 as a state celebration.
1785
The first ever Bristol, Rhode Island 4th of July parade occurred; it is now the oldest continuous Independence Day celebration in the United States.
1801
Thomas Jefferson hosted the first ever Independence Day celebration at the White House (although it was actually called "The President's House" at that time).
1870
The date of July 4 was declared an unpaid holiday for federal workers.
1938
July 4 was changed by Congress to a paid holiday for federal workers.
Why Study the History of Independence Day in Your Homeschool?
There is a tendency to focus on the festivities that accompany days like Memorial Day, Veterans Day, Flag Day, and Independence Day without fully understanding the context of why they are set apart. By incorporating Independence Day activities into your study of these patriotic events in your homeschool, you have the opportunity to make sure that your students will never see these commemorations as "just another holiday."
Independence Day, specifically, offers an abundance of educational value for homeschoolers of all ages. It can inspire studies on the Declaration of Independence, citizenship, the American Revolution, the thirteen colonies, the U.S. flag, and so much more.
To help, Time4Learning has put together ideas to help plan 4th of July activities for preschoolers and kindergarteners, elementary students, middle, and even high school students.
Patriotic Learning Resource
Time4Learning members, make your holiday celebrations even more educational and meaningful with this free download of patriotic lesson plans for all grade levels.
4th of July Activities: Ideas by Grade Level
To aid you in your studies, Time4Learning has pulled together some Independence Day learning activities by grade level. Browse the lists below for inspiration on ways to bring your homeschooler's attention to this important holiday and thereby grow their civic knowledge as an American.
Independence Day Activities for Preschool and Kindergarten
Independence Day Activities for Elementary Students
Independence Day Activities for Middle School Students
Independence Day Activities for High School Students