How to Keep Your Children Learning During the Holidays!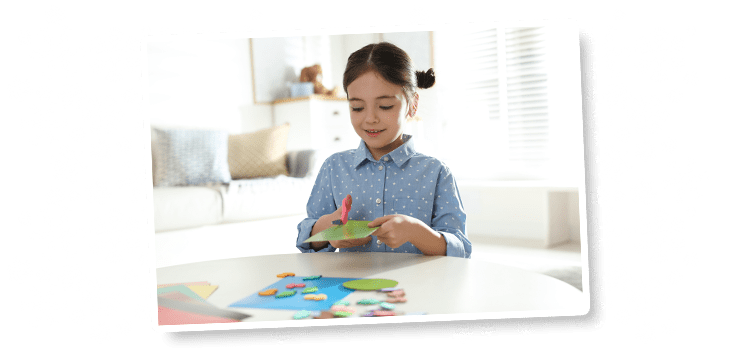 Celebrating with family and friends throughout the holidays is important. While your regularly-scheduled learning might be paused, learning doesn't have to stop altogether! Here are some educational holiday activities and themes that will keep your children engaged during this joyous time of year.
Discover Different Cultures
People all around the world celebrate holidays in some way — but many have their own traditions, major religious holidays, and cultural customs. Have your children pick a country and carefully research its holiday celebrations and customs. They will have fun and you can tie these projects into various core subjects. Check out these ideas:
Preparing traditional meals while following instructions and measuring ingredients will not only be fun, it will also help your child with skill building in math, science, and nutritional studies.
Sharpen your children's reading, writing, history, and communication skills by asking them to present an oral report on different cultural holiday customs.
Study the historical and cultural significance of different holiday foods. Why do certain countries or religions eat turkey, bûche de Noël, pasteles, or shuba during the holidays?
Your children will not only develop their core skills, but they'll also discover the vast diversity of holiday cultures from around the world. It's a creative way to help your children expand their knowledge beyond standard learning practices. Have fun with it!
Time Management Skills
How many times have you seen this on a job description: "strong time management skills required"? The need for time management skills will always be in demand — and it's never too early to teach your children how to effectively and efficiently juggle different tasks.
Developing time management skills will not only prepare them for their future in the workforce, but it will also teach them priority-setting skills and improvising techniques. These are all life skills that they will apply as they get older and face different situations and challenges.
The sometimes chaotic holiday season is a great time to build and practice time management skills, for both parents and students! Depending on their age, create a "to-do" list and let your children make their way through it, checking off each item they complete. Activities can include baking cookies, creating homemade ornaments, organizing their learning areas, and creating fun activities. Your kids will surely surprise you.
Build Budgeting Skills
If your children are buying presents for others, or if they're tagging along while you purchase the ingredients for the holiday meals, have them help build a budget. This money management technique will improve their math skills and help them better understand the concept of spending.
Here's a fun exercise: have your children go online and do some comparison shopping. They can review different retailers/outlets and jot down the prices for the items. Once they finish, they will compare the prices and choose the best price while sticking within the budget parameters. Many kids appreciate this responsibility and take it very seriously. It brings them a sense of pride and accomplishment and helps them apply math skills in real-life settings.
Create Holiday Projects in and Outside the Classroom
Project-based learning is an effective way to keep learning fun and engaging. Almost any holiday activity can be converted into a project. For instance, if you are going tree shopping, have your children research the type of tree that you purchased. Once they're finished, have them write a report or produce a multimedia project about the tree, its natural characteristics, and habitat.
If you purchase a noble fir, they will discover that many people associate it with the holidays because of its strong fragrance. It also possesses strong branches that are excellent for decorating, grows in the Pacific Northwest, and has a dark green color. That is just one example. Some other project ideas include:
Create your own holiday cards using pictures, magazine clips, tinsel, and other decorations.
Construct a holiday mobile using a hanger, fishing line, and decorations that your kids attach to the line.
Discover holiday-themed field trips, including museums, local events, parades, and more.
Make your own gifts such as crafts, a personal letter to a relative, or cookies.
Sing holiday carols and research their origins.
Volunteer at a homeless shelter, animal shelter, or nursing home facility.
These are just a few ideas for skill building in writing, researching, biology, science, technology, and more. Sit down with your children and discuss other possibilities. You may have a holiday tree farm in your area or a craft store that invites people in for crafting events. Any idea will be fun and educational during this festive time!
Introducing these holiday learning activities will help develop new talents and keep your children's core skills sharp during the holidays. They'll also inject some much-needed fun, excitement, and stress-free learning into their homeschooling program. After all, it's the holidays, and you should slow down a bit and enjoy this time. Happy holidays!