Life After High School: Different Paths to Success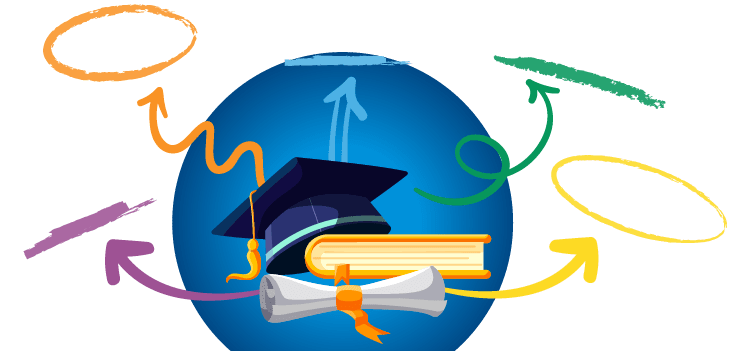 A big question on many a high school senior's mind is: what can I do instead of college? Let's be honest: hitting the books for an additional two or four years isn't for everyone. Although some students just need a supportive nudge, others know, without a doubt, that college is not for them.
For those of you whose children have plans to receive a post-secondary education, preparing for college admissions early is very important. But for those whose sons or daughters are wondering what to do after high school instead of college, know that there are many successful routes they can take that will bring them happiness and a sense of accomplishment, all while allowing them to earn a good living.
Below is a list of different alternatives to college for your child's life after high school graduation.
Start a business – Does your child have that entrepreneurial mindset? Do they have a special talent or a solution to a problem? Help them create a plan and do their research. They can find free online courses, speak to a small business owner for advice, or visit a bank for information on obtaining a loan. And don't forget about e-commerce.
Turn your hobby or talent into a source of income (YouTubing, blogging, organizing, etc.)
Have a passion for art? They can sell their personal art, homemade jewelry and more!
Students can do freelance work in a particular area like writing, and be their own boss and make their own schedule.
Buy, sell, or even flip houses. Students can learn about real estate and turn it into a lucrative career.
Join the military – The military can open so many doors for students and even provide financial assistance should they decide to go to college at some point. From traveling the world to learning tons of valuable skills, joining the military can help your student learn more about themselves and the world around them. Many of those who join even end up making a career out of their military service.
Vocational program or technical college – If your child is interested in or seeking to learn more about a specific trade, perhaps technical school or a vocational program can be a good fit. There are countless, rewarding trades to choose from such as cosmetology, personal training, hospitality, and more. Many programs take just a few months to master. Oftentimes, students will also receive assistance with job placement.
Join a volunteer organization – Young adults looking to make a difference can also earn numerous skills and tons of experience by joining a volunteer organization. They'll be able to help others as they become part of unique projects aimed at improving life for those in their home country or abroad. There are tons of websites that can help you find volunteer opportunities based on your interests and goals such as VolunteerMatch, Feeding America, and the Make-A-Wish Foundation, just to name a few.
Get a job – Life after high school graduation can be as simple as starting either a full-time or part-time job. Jumping right into the workforce can help your child gain experience, save money, and keep busy while they figure out what it is that they want to do in the long term.
Take a break – Commonly referred to as a gap year, some students benefit from taking some time off. Doing so will help them learn more about themselves and what route they would like to take now that they are done with high school. Some parents find it helpful to create a plan with their children that includes a timeline of what they plan to do during their break and how much time off they plan on taking.
On-the-job training – If your child isn't sure what they want to be when they grow up, an internship, apprenticeship or fellowship can help them learn about different job opportunities available. If your child wants to explore the world, Projects Abroad offers tons of internship opportunities overseas in a number of areas. An apprenticeship or fellowship can also help students gain valuable knowledge directly from a professional in any given occupation.
If your child is planning for life after high school, it's important to hear them out and help them in the decision-making process. All of the alternatives to college mentioned above offer tons of opportunity, not just for longterm careers, but also to help young adults who are entering the real world discover who they are, what inspires them, and what they are truly passionate about.