How to Create a High School STEM Program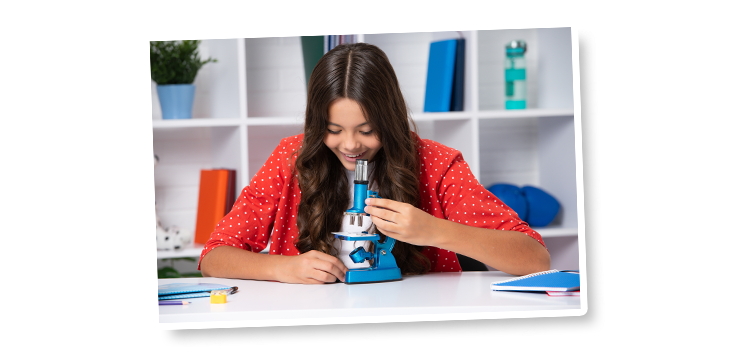 What does STEM really mean? STEM is not just an acronym for Science, Technology, Engineering and Math; it is a method of learning about and through these distinct but closely-connected fields. Both in and out of the classroom, STEM education aims to develop the creative problem solving and collaboration skills required by real-world problems in these disciplines.
What Should a Good STEM Program Have?
Any STEM program should include content from science, technology, engineering, and math, but a good program should also be rigorous and hands-on. Students should investigate real issues using innovative thinking and problem solving and their fundamental knowledge and skills in those four subjects while following the steps of the engineering design process. The best lessons in STEM remove the desire to ask, "why do I need to know this" and instead show students a purpose directly by engaging them in self- or group-directed learning.
At-home STEM programs are an excellent way to build a robust and customizable education for your child. Remember, the flexible nature of home education allows for deeper dives into your child's areas of interest, whether or not your child has definitive post-graduation plans in mind. Exploring STEM through home education can include experiential learning like visits to science museums, long-term learning projects like designing a garden, volunteer experiences, or internships. With an at-home STEM curriculum, students get to follow their interests while building important critical thinking skills and knowledge.
STEM Courses for Career Preparation
If your teen is considering a career in a STEM-related field, then they may want–and actually may need–a well-rounded and rigorous STEM education, documented on a high school transcript, to appropriately prepare. Remember, too, that at the secondary level, your child needs more than surface-level knowledge and rote memorization. After all, your child is one of the next generation's innovators and real-life problem solvers.
Here are some ways to further your child's STEM interests:
Remember, this list is not exhaustive as STEM careers continue to evolve and expand. Use it as a launch pad for discussions with your high schooler about these dynamic fields!
Build an At-Home STEM Program
Whether or not you are a math whiz or science teacher, you can support your high schooler's STEM exploration. Here are some key features to look for when creating your at-home STEM program:
Total customization to unique working levels. If your student excels in science or math, but struggles or is at grade level in language arts, encourage your child's strengths while supporting any challenges! With Time4Learning, high school students can mix their coursework levels to reflect their current strengths and needs, work at their own pace, and review lessons and retake quizzes and tests when necessary.
Support to create a well-rounded program. All successful careers require excellent communication skills, and STEM careers are no different. Debating and presenting key technical details is pivotal to the creative, collaborative problem solving core of STEM careers. Be sure to include courses like communication and sociology to prepare your teen.
Space to grow and explore. Exploration is key to STEM, so your child needs a variety of course options like foreign languages and other electives.
Support for you! You don't need to be a teacher. Simply choose a program like Time4Learning that includes answer keys (better yet, automated grading!), lesson plans, and progress reports.
The time you invest in STEM will expand your child's opportunities and provide your teen with a competitive edge in college and career. By fueling your high school student's passion for STEM, you may very well be fueling your child's passion for lifelong learning!