Unit Study Supplement: Grover Cleveland, U.S. 22nd President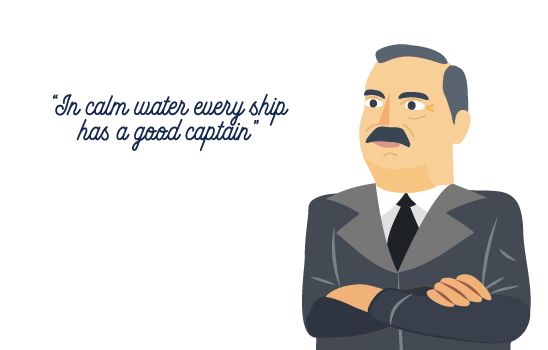 Holding an unprecedented spot in history as the only president to serve two, non-consecutive terms, Grover Cleveland was known for his honesty and hard stance against corruption. Cleveland was considered a political reformer, being one of two Democrats to be elected during a time when Republicans dominated the political scene. Prior to becoming president, Cleveland worked as a lawyer, Sheriff of Erie County, New York, Mayor of Buffalo, and also Governor of New York.
Grover Cleveland Fast Facts
Presidential Order
22nd and 24th President
Political Party
Democratic
Born
March 18, 1837
Death
June 24, 1908
State of Birth
New Jersey
Name of Spouse
Frances Folsom
Served as President
Age When Elected to Office
47 years old
Vice Presidents
Had 2 Vice Presidents:

Thomas A. Hendricks
Adlai Stevenson I
A government for the people must depend for its success on the intelligence, the morality, the justice, and the interest of the people themselves.
Grover Cleveland Timeline
1837
Stephen Grover Cleveland was born in Caldwell, NJ to Ann Neal and Richard Falley Cleveland
1859
Passed the state bar exam in New York
1862
Opened his own law firm
1881
Became mayor of Buffalo, New York
1882
Became New York's governor
1884
Elected the 22nd president on March 4
1886
Married Frances Folsom on June 2 in the Blue Room, making him the only president who was married in the White House
1887
Vetoed the Texas Seed Bill, which would've provided seed grain for Texas farmers after a drought ruined crops in various counties in the state, his most well-known veto
1891
First child, Ruth, was born
1892
Elected the 24th president for a second term
1893
Secretly had surgery to remove a tumor from his mouth aboard a yacht to avoid concern and panic from the public
1908
Died on June 24 in Princeton, NJ at the age of 71 of a heart attack
2013
Inducted into the New Jersey Hall of Fame
Interesting Facts About Grover Cleveland
Up until then, Cleveland was the only president to deliver his inaugural address without any notes.

President Cleveland was the only American president to serve two non-consecutive terms.

Grover Cleveland became known as the "guardian president" and "veto president" due to his excessive use of the veto power (used 584 times!)

Cleveland saw the surrender of Geronimo and his followers during his first presidential term, which ended the Apache wars.

He is the only president to be married at the White House. His wife, Frances Folsom Cleveland, was the youngest First Lady at 21 years old.

Father to five children: Ruth, Esther, Marion, Richard, and Francis. His daughter, Esther, was the first and only child ever to be born at the White House in 1893.

During his second term, President Cleveland finally granted statehood to Utah on January 4, 1896.

President Grover Cleveland became the first Democrat elected after the Civil War in 1885.

He dedicated the Statue of Liberty as a gift of friendship from France.

Before pursuing a career in law, Cleveland was a teacher at the New York Institute for the Blind.

Cleveland was known to answer the White House phone himself.

Cleveland's portrait was on the $1,000 bill of series 1928 and 1934.

Distantly related to General Moses Cleveland, after whom the city in Ohio was named.
Hands-On Activities for Grover Cleveland
Most students, regardless of grade, love hands-on activities. Not only are they fun, but they also allow students to gain new insight on a topic by learning from a different perspective. Many hands-on activities also allow students to express their creative side. Below are a few activity ideas by grade level to give your students an added educational boost on President Grover Cleveland.
Elementary Grover Cleveland Activities
Grover Cleveland is the only president to serve two, non-consecutive terms. Have your children imagine that they are on a four year hiatus from the presidency, what would they do during that time? Have them write an essay that includes what they would do for fun, and how they would prepare to run for president again.
Cleveland's portrait was on a $1,000 bill. Have your child pick a monetary denomination and draw money (coins or paper notes) with their face on it. Give them a real dollar bill or quarter for reference and make sure they remember to do the back of their pretend money too.
Middle School Grover Cleveland Activities
Cleveland was known to have an excellent memory, in fact, he delivered his inaugural address without notes. Have your child research both of Cleveland's inaugural speeches and then have them write a speech of their own, type it, and then recite it to your family.
Have your child create a dodecahedron (3D, 12-sided, geometric shape) about Cleveland. They can include drawings, facts, and quotes. The possibilities are endless.
High School Grover Cleveland Activities
Before becoming president, Grover Cleveland also worked as a teacher, lawyer, sheriff, governor, and mayor. Have your high schooler pick one of these professions and write an essay detailing why they chose that career, why they would be good at it, and how they would make a difference in the field.
Have your student create a poster about Cleveland. It should include various elements such as his biography, time in the White House, life pre- and post-presidency, etc.
Quick Grover Cleveland Spelling Words
| | |
| --- | --- |
| nonconsecutive | reformer |
| guardian | presbyterian |
| veto | strengthened |
| bachelor | twenty-second |
| patronage | twenty-fourth |
Additional Learning Links for Grover Cleveland