Double Duty: Meet a Virtual Teacher and Homeschooling Mom
MEMBER INTERVIEWS & STORIES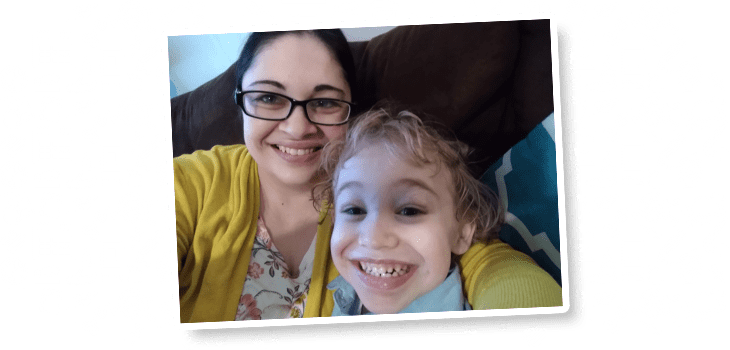 Homeschooling was never on the agenda for Jenna G. from Texas. After all, as a long-time public school teacher, she always planned on having her 4-year-old son go to a brick-and-mortar school.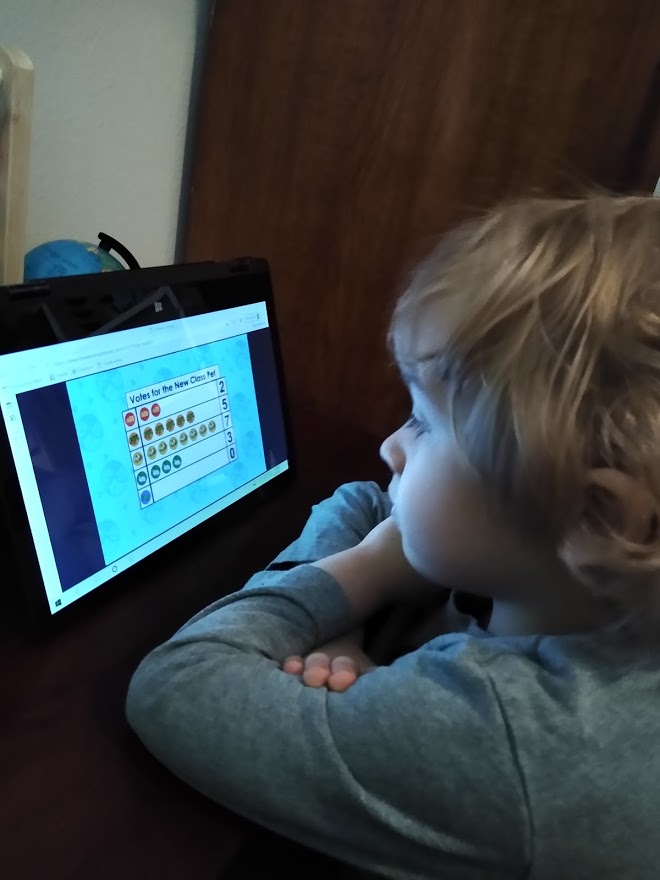 Then, the pandemic hit, and in March of 2020, her son, Aiden, started remote learning like millions of children. Later that year in October, the school he was virtually attending was no longer going to offer remote learning as an option. With just one week's notice to make a decision, Jenna had to quickly weigh her options: go to a different public school, attend virtual public school, or homeschool. Going to a different public school wasn't an option, especially since that school didn't offer virtual learning either (and Aiden has underlying health issues so it's safer for him to be home) and he wasn't old enough for the virtual public school. So that left homeschooling as the only option.
Jenna quickly began doing research on homeschooling in Texas. Right off the bat, she knew her son loved playing video games and using his tablet, so when she found Time4Learning, she had a hunch it would be a good fit. She was right! He enjoyed Time4Learning's interactivity. "He is very visual," she says. "He enjoys the videos and the drag-and-drop activities. It's very hands-on for him."
"I don't ever want to hold him back. With Time4Learning, I get to accelerate his learning."
Jenna G
So how does Jenna make homeschooling and working-from-home as a virtual school teacher work?  "It can be hard at times," she admits, but the flexibility of homeschooling definitely makes up for any challenges. Since Aiden is usually sitting right next to her, she can help him start his next lesson and provide any assistance he might need. She says Time4Learning's read-to-me options are very useful too since her son can follow along as the story's text is displayed on the screen. "He gets to work pretty independently as a 4-year-old."
Jenna loves being able to incorporate real-life lessons into her son's routine. Lately, they've been using coins to learn how to count money and teach basic math skills. Aiden expressed interest in buying his own toys rather than waiting for holidays or birthdays, so Jenna has been teaching him the importance of saving money.
Jenna recently joined us on our fourth episode of "Tales from the Homeschool Front." You can watch the full interview/chat here:
Another benefit of homeschooling is being able to tailor the curriculum and resources  to Aiden's unique skill level. He would often get bored when he was in school because he was one of the older students. With Time4Learning, he's already finished some subjects in kindergarten and is starting first grade. "I don't ever want to hold him back," says Jenna. "With Time4Learning, I get to accelerate his learning." Homeschooling even helped her discover how advanced her son actually is.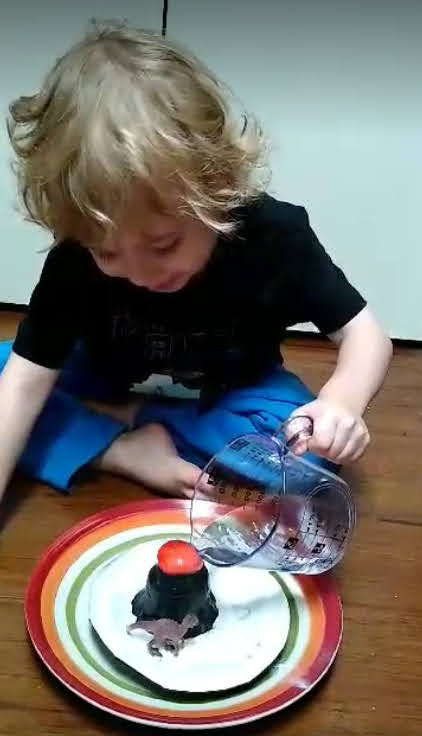 Although being a teacher gives her a bit of an advantage, Jenna has definitely come to appreciate homeschool parents a lot more. In fact, she says that the amount of work for both homeschooling and her work as a public educator is very similar.
Despite the double workload, Jenna wouldn't have it any other way. Although they will be taking it school year by school year, Jenna anticipates that they'll be homeschooling for a while. It really just depends how things move along with the pandemic and how well schools are able to contain the spread of COVID-19.
To those parents who want to homeschool but are hesitant and overwhelmed, Jenna suggests finding a curriculum and taking it from there. "You'll get to see the learning process in your child," she says. For her, it's been amazing to really be involved in what her son is learning and helping him make connections to the real world. "It's a blast," she says. "I'm glad I've had this opportunity to homeschool my son."