Unit Study Supplement: James Buchanan, U.S. 15th President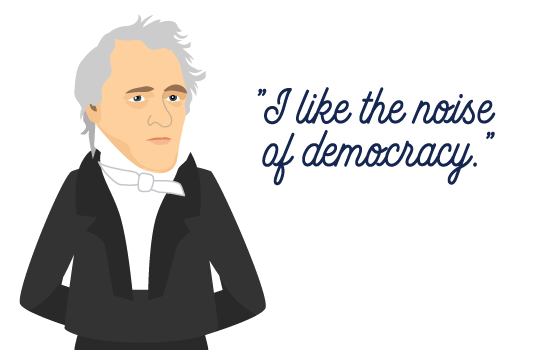 Historians have long called James Buchanan the worst president in U.S history. Primarily, this is because of his role leading up to the Civil War.He refused to take a stand against the issue of slavery during his tenure, preferring to let each state decide whether to accept slavery or not. His own Democratic party was already divided on the issue and wanted Buchanan to choose a side, but he would not. While Buchanan did attempt several compromises to the issue of slavery, he refused to use his federal powers to intervene. Instead, he chose to leave the disastrous state of affairs to the incoming president, Abraham Lincoln. In fact, his indifference caused seven states to secede from the Union during the "lame duck" part of his presidency (the part between when the next president is elected and takes office a couple months later) and lead to the Confederacy being established. For this lack of courage and inaction, history has not been kind to James Buchanan.
Boost your social studies expertise with our growing series of presidential unit study supplements.
James Buchanan Fast Facts
| | |
| --- | --- |
| Presidential Order | 15th President |
| Political Party | Democratic |
| Born | April 23, 1791 |
| Death | June 1, 1868 |
| State of Birth | Pennsylvania |
| Name of Spouse | Never married |
| Served as President | 1857-1861 |
| Age When Elected to Office | 61 years old |
| Vice Presidents | John C. Breckinridge |
The test of leadership is not to put greatness into humanity, but to elicit it, for the greatness is already there.
James Buchanan Timeline
1791
Born in a log cabin in Cove Gap, Pennsylvania to Elizabeth and James Buchanan, Sr.
1807
Due to his father's successful business ventures, he was able to begin attending Dickinson College in Carlisle, PA.
1809
Graduated from Dickinson with honors.
1813
Admitted to the Pennsylvania bar and began practicing law in Lancaster.
1814
Served in the War of 1812 as part of the Pennsylvania Militia. When he returned home, he was elected to the PA House of Representatives and served for five years, while maintaining his law practice.
1819
Had amassed him a fortune of over $250,000 by the time he was 30 years old, due to his skills as a lawyer.
1820
Ran for and was elected to the U.S. House of Representatives as a Republican-Federalist. He served in Congress for 10 years.
1828
Helped campaign for Andrew Jackson, with whom he had become a strong ally.
1832
Appointed by President Jackson as ambassador to Russia, where he served for 18 months. During that time, he helped negotiate commercial and maritime treaties with the Russian Empire.
1834
Elected U.S. Senator for Pennsylvania, and served for 9 years.
1845
Named U.S. Secretary of State by President James Polk.
1852
Ran for, but lost the nomination for the presidency, which ultimately went to Franklin Pierce.
1853
Appointed by President Pierce as U.S. Minister to Great Britain, where he served for 3 years. His primary focus there was to try to annex Cuba, an attempt that was never realized.
1856
Elected as 15th president of the U.S.
1857
Declared in his Inauguration speech that Congress should play no role in the determining the status of slavery in the states and territories. This was backed up by the Dred Scott decision in the U.S. Supreme Court a few weeks later.
1860
During the final months of his presidency, as multiple southern states began seceding from the Union, he did nothing to intervene. His inaction gave the Confederacy time to organize.
1866
Because many people blamed the Civil War in large part on his failure to intervene, he wrote a memoir of his presidency, in the hopes of clearing himself of blame.
1868
Died of respiratory failure at his home in Lancaster.
James Buchanan: Fun Facts
Naturally, a James Buchanan unit study should definitely include his main personal, political, and historical accomplishments. However, homeschoolers will also enjoy discovering some of the lesser known facts about the 15th President of the United States.
He was the last president born in the 18th century.
He has been the only president to be born in the state of Pennsylvania.
He was a Freemason and was Master of the Masonic Lodge of Lancaster, PA.
3 new states were admitted to the Union under Buchanan's presidency: Minnesota, Oregon, and Kansas.
He was the only bachelor president.
Since he did not have a First Lady, his niece served as the hostess for most White House events.
While in college, he got into such serious disciplinary trouble that he was nearly kicked out and had to beg to be given a second chance.
It's very possible that the only reason Buchanan was nominated for the presidency in 1856 is because he had been out of the country as Ambassador during a difficult debate over slavery and never had to publicly choose sides.
During his presidency, he received a gift of a herd of elephants from the King of Siam (modern day Thailand).
It is reported that as Lincoln and Buchanan were riding back together after Lincoln's inauguration, Buchanan said to him, "Sir, if you are as happy in entering the White House as I shall feel on returning to Wheatland (his home in PA), you are a happy man indeed."
His boyhood home in Mercersburg, PA, was later turned into the "James Buchanan Hotel."
In many polls throughout modern history, Buchanan has been ranked as the least effective U.S. President.
Hands-On Activities for James Buchanan Unit Study
Now that you've learned the main President James Buchanan facts, try out some of these ideas, which we've organized by grade level, to enhance your unit study of the 15th president of the United States.
Elementary James Buchanan Activities
Buchanan served as an ambassador for the U.S. to both Russia and Great Britain. Have your elementary student research a little bit about what the job of a U.S. Ambassador is. Have them imagine that they could be an ambassador to any country they wanted. What country would it be and what would they want to accomplish in their time as ambassador there?

Cuba is a country that Buchanan tried repeatedly to obtain from Spain. It is located only 103 miles from the tip of Florida. It is fascinating to think about what might have happened if it had become a U.S. territory. Instead, it has had a tumultuous history of its own. Have your elementary student research Cuba and create an illustrated timeline of some of the key points in Cuban history.
Middle School James Buchanan Activities
Slavery is a key theme of the political career of James Buchanan. Do you have an educational field trip destination within driving distance that highlights the plight of slaves? If so, take a trip there and use it as a discussion starter about the events leading up to the Civil War. Don't have a field trip opportunity nearby? You can view a documentary of slave narratives on YouTube instead.

Does your middle schooler have a bent for the theatrical? Have him/her act out the conversation between Lincoln and Buchanan following the inauguration. Buchanan was truly passing over a country in crisis. What might they have said to one another on that ride?
High School James Buchanan Activities
The issue of "states rights" is just as relevant today as it was in Buchanan's political era. Ask your high schooler to consider some of the current events with ongoing debates between state and federal jurisdiction such as gun control, minimum wage systems, unionization, and school choice. Have them choose one of those issues to write a persuasive essay about, by choosing whether they feel that federal or states rights should have preeminence on the matter.

Using the tools on the free website Measuring Worth, have your high schooler compare the wealth of 30-year-old James Buchanan in the year 1819, ($250,000) to see what his estate would be worth in today's economy.
Quick James Buchanan Spelling Words
| | |
| --- | --- |
| amass | memoir |
| tumultuous | bachelor |
| ambassador | intervene |
| annexation | inaction |
| secede | compromise |