Unit Study Supplement: George H.W. Bush, U.S. 41st President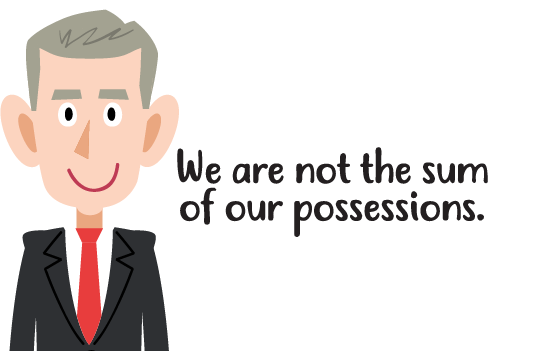 Starting when his father became a U.S. Senator, George H.W. Bush and his family have been politically active. The 41st President has been heavily involved in U.S. history and politics since he first joined the Navy at the young age of 18. At the time of his death, he was the oldest living president and vice president. We have a lot of other important facts about George H.W. Bush to cover in today's presidential unit study supplement.
Would you like to know all the different political positions that Bush Sr. held before he became president? Have you ever wondered, "What is George H.W. Bush known for?" Or perhaps you have heard the rumors that the 41st president became close friends with his rival, Ronald Reagan? Read on to discover these George H.W. Bush facts and many more!
Boost your social studies expertise with our growing series of presidential unit study supplements.
George H.W. Bush Fast Facts
| | |
| --- | --- |
| Presidential Order | 41st president |
| Political Party | Republican |
| Born | June 12th, 1924 |
| Death | November 30th, 2018 |
| State of Birth | Massachusetts |
| Name of Spouse | Barbara Bush |
| Served as President | 1989-1993 |
| Age When Elected to Office | 64 years old |
| Vice Presidents | Dan Quayle |
We are a nation of communities… a brilliant diversity spread like stars, like a thousand points of light in a broad and peaceful sky.
George H.W. Bush Timeline
1924
George Herbert Walker Bush was born in Massachusetts to Prescott and Dorothy Bush.
1941
Turned 18 and enlisted in the U.S. Navy after hearing about the attack on Pearl Harbor, becoming a naval aviator on the USS Sable.
1943
Relocated to the U.S. Naval Reserve at Naval Air Station Corpus Christi.
1944
Task force aboard the USS San Jacinto won one of the largest air battles of World War II, the Battle of the Philippine Sea.
September – Aircraft was hit and his engine caught fire, but still completed his mission. He had to parachute out of the aircraft and waited four hours to be rescued, almost dying.
1945
January – Married Barbara Pierce while he was still in the Navy
September – Honorably discharged from the U.S. Navy, one month after Japan surrendered and the war ended.
1946
Enrolled at Yale University on an accelerated track to get his bachelor's degree.
July – Son George W. Bush, future 43rd president, was born.
1948
Graduated from Yale University, obtaining his bachelor's degree in economics.
1951
Moved to Texas, working for several oil companies. Started his own oil company called Bush-Overbey Oil Development.
1953
Co-founded Zapata Petroleum Corporation
February – Son Jeb Bush, 43rd governor of Florida, was born
1954
Became president of Zapata Offshore Company.
1963
Elected chairman of the Harris County, Texas Republican Party.
1964
Attempted to run for U.S. Senate against Democrat Ralph W. Yarborough, but lost by 44%.
1966
Elected to U.S. House of Representatives as a Republican, winning by 57%.
1970
With President Nixon's support, tried to run for the Senate again, but was still defeated by the Democratic party.
1971
President Nixon appointed Bush as Ambassador to the United Nations, after seeing his loss in the Senate election.
1973
Became chairman of the Republican National Committee, eventually asking Nixon to resign for the good of the Republican Party during the Watergate scandal.
1974
President Gerald Ford appoints Bush to be Chief of the U.S. Liaison Office in the People's Republic of China.
1976
Under serious consideration for the Vice Presidential nomination under President Ford's ticket, but was passed over.
1979
Begins to campaign for President, attending over 850 political events. He focused on winning over Iowa, which he did.
1980
Despite his initial win, lost most other states in the primary, eventually dropping out. His rival, Ronald Reagan, won instead and chose Bush as his Vice President.
1984
Reagan and Bush realized that they worked best together, so they ran for re-election and won by a landslide.
1985
Made it clear he was running for President for the 1988 term, and a committee was established. Over two million dollars were raised for him.
1988
Dan Quayle, U.S. Senator of Indiana, is chosen to run with Bush as his vice president. Bush also makes his speech about his vision of America, pledging for "no new taxes."
November- Defeats Democrat Michael Dukakis to become the 41st President.
1990
Created the Americans with Disabilities Act of 1990. He also had to increase taxes because of leftover deficits, leading to a fall in his support.
1992
Tried to run for re-election, but lost because of his "no new taxes" broken promise. He then retired with his wife in Texas.
1997
The George Bush Presidential Library was created, and is the nation's tenth presidential library. It holds his presidential and vice presidential papers.
2011
Awarded the Presidential Medal of Freedom by President Obama for his service during World War II.
2018
Died November 30 at the age of 94. Prior to his death, he was the oldest living president. That title now belongs to Jimmy Carter.
Interesting Facts About George H.W. Bush
Naturally, a George H.W. Bush unit study should include his main personal, political, and historical accomplishments. However, homeschoolers will also enjoy discovering some of the lesser known facts about the 41st President of the United States.
Hands-On Activities for George H.W. Bush Unit Study
Now that you've learned about George H. W. Bush's accomplishments, try out some of these  ideas, which we've organized by grade level, to enhance your George H.W. Bush Presidency Facts study.
Elementary George H.W. Bush Activities
Middle School George H.W. Bush Activities
High School George H.W. Bush Activities
Quick List of George H.W. Bush Vocabulary Words
| | |
| --- | --- |
| presidency | tumultuous |
| nomination | Panamanian |
| challenger | oil |
| political | republican |
| family | distinguished |
Additional Learning Links for George H.W. Bush
Want to extend your American presidents unit study even further? The following learning resources offer even more interesting facts about George H.W. Bush's life and times, and will also give your homeschoolers the opportunity to test their knowledge of what they've learned so far.