Unit Study Supplement: John F. Kennedy, U.S. 35th President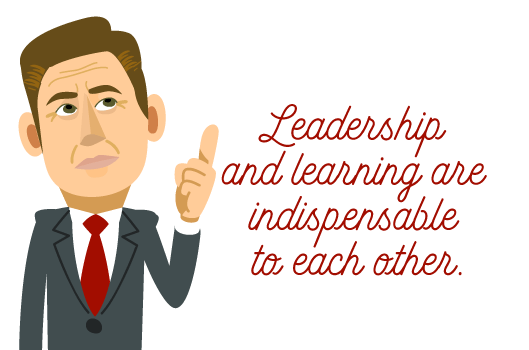 Although President John F. Kennedy's life was tragically cut short, he is one of the most remembered presidents in U.S. history. His young family and charisma were well liked by the public, and his years in office were marked by a combination of both success and failure.
Usually referred to as JFK, and known to his family as Jack, Kennedy came from a wealthy, prominent political family with many of his relatives holding various offices. As a child, it was expected that John F. Kennedy's brother Joseph Jr. would be president. However, when Joseph Jr. died during World War 2, John's father turned to John as the next president, helping him get elected to the U.S. Congress.
After being a congressman and U.S. Senator, he ran against Richard Nixon and won the presidency. As a president, he was best known for his accomplishments during the Cold War. Today, we'll be exploring some John F. Kennedy facts about his presidency and life.
John F. Kennedy Fast Facts
| | |
| --- | --- |
| Presidential Order | 35th president |
| Political Party | Democratic |
| Born | May 29, 1917 |
| Death | November 22, 1963 |
| State of Birth | Massachusetts |
| Name of Spouse | Jacqueline Lee Bouvier |
| Served as President | 1961-1963 |
| Age When Elected to Office | 43 years old |
| Vice Presidents | Lyndon B. Johnson |
And so, my fellow Americans, ask not what your country can do for you – ask what you can do for your country.
John F. Kennedy Timeline
1917
Born on May 29 in Brookline, Massachusetts.
1940
Graduated from Harvard University with a degree in International Affairs.
1941
Joined the U.S. Naval Reserve.
1943
March — Took control of PT boat during World War II and sails from San Francisco to the Solomon Islands.
August — PT boat collided with Japanese destroyer 5 months later, killing two men and severely injuring the rest, including Kennedy.
1944
Kennedy's brother, Joseph, is killed during World War II.
1946
Elected to the House of Representatives (Massachusetts).
1952
Kennedy was elected to the U.S. Senate.
1953
Married Jacqueline Lee Bouvier.
1957
Daughter Caroline was born.
1960
Announced plans to run for president
Son John Jr. was born.
1961
Sworn in as 35th President of the U.S. making him the youngest elected president.
An attempt to overthrow Cuban dictator Fidel Castro during the Bay of Pigs invasion fails. Kennedy had to negotiate the release of over 1,100 invading exiles. Several hundred were killed by the Cuban government.
1962
After discovering that the Soviet Union was building and storing missiles in Cuba, Kennedy initiated a blockade of the island to prevent further missiles from being delivered. After a tense 13 days, the Soviet Union agreed to remove the missiles if the U.S. agreed not to invade Cuba again. This event came to be known as the Cuban Missile Crisis.
1963
Assassinated at the age of 46 in Dallas, Texas.
Interesting Facts About John F. Kennedy
While learning about John F. Kennedy's accomplishments may be interesting, homeschoolers may also enjoy discovering the lesser known facts about the 35th President of the United States.
John F. Kennedy's political party was technically democratic, but by present day's standards, he would be considered to be a conservative due to his work to lower taxes.
Kennedy had eight siblings: Joseph Jr., Rosemary, Kathleen, Eunice, Patricia, Robert, Jean, and Ted.
Kennedy received a Purple Heart Medal for wounds received during World War II.
He established the Peace Corps in 1961 by executive order.
Kennedy's administration came to be known as the Camelot Era.
His book "Profiles in Courage" won a Pulitzer Prize in 1957.
Kennedy was the first Roman Catholic President.
President John F. Kennedy was the last to wear a top hat at his inauguration, even though he was known to hate hats.
After the boat he was assigned to was rammed by the Japanese, Kennedy and the surviving crew members swam to a nearby island in the Solomon Islands. While stranded there for several days, Kennedy wrote an SOS message on a coconut husk which he gave to natives. He kept the husk in the Oval Office and used it as a paperweight during his presidency.
The wreckage of the boat, a PT-109, was discovered in 2002 (nearly 60 years later).
Kennedy is the second wealthiest president to take office. In fact, he donated his presidential and congressional salary to charity.
Kennedy was above average reader. Reportedly, he learned to read about 1,200 words per minute.
After his death, many of his proposals were enacted by Congress, including the Civil Rights Act of 1964.
Kennedy is buried at Arlington National Cemetery.
Hands-On Activities for John F. Kennedy Unit Study
There is a lot to learn about John F. Kennedy, from his many accomplishments to his interesting life story. Since learning is best done with multi-sensory activities, we have come up with some ideas for how to make these John F. Kennedy presidency facts stick, organized by grade level.
Elementary John F. Kennedy Activities
John F. Kennedy was in the Navy during World War II, and assigned to a PT-109 boat. Look up images of that boat or similar ones used during World War II. See if your student can replicate the boats using Legos™ or other interactive building toy.
John F. Kennedy was running opposed by Richard Nixon in the 1960 election, and John won by a close call. Print out a map of the United States and color in the states based on who voted for which candidate.
Middle School John F. Kennedy Activities
John F. Kennedy could read up to 1,200 words per minute! Have your child pick out a favorite book or article, and see how many words per minute they can read.
For his efforts and injuries in World War 2, John F. Kennedy was given a purple heart medal. Write a short summary on what a Purple Heart Medal is, and identify one additional person who received it and why they did.
High School John F. Kennedy Activities
The Cuban Missile Crisis led to conflict and stress, and John F. Kennedy had to make a decision on how to prevent the development of missiles in Cuba. Write a research paper about John's decision, and why it was or was not a good idea.
In 1957, John F. Kennedy won a Pulitzer Prize for his book about U.S. Senators, called "Profiles in Courage." Read his book and write a short report on what the book is about, and why it is important.
Quick John F. Kennedy Spelling Words
| | |
| --- | --- |
| youngest | desegregation |
| wealthiest | sophistication |
| heroism | upperclassman |
| courage | gentlemanly |
| assassination | visionary |
Additional Learning Links for John F. Kennedy
Want to extend your American presidents unit study even further? The following learning resources offer highlight of the John F. Kennedy presidency facts you've learned and give your students the opportunity to test their knowledge of what they've learned so far.