Preparing Your Students For College Admissions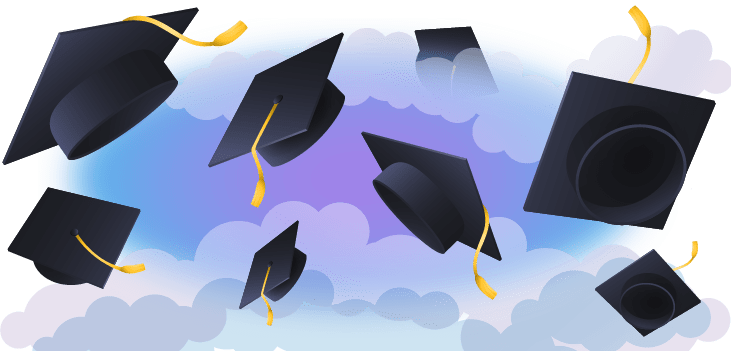 For both traditional and homeschooled students attending college after high school, the admissions process can be daunting. Most students apply in January or February of 12th grade, find out admissions decisions by April, and make their college choices by May 1. That means that high school seniors are already involved in this process and that now is the perfect time for juniors and even sophomores to start thinking about college admissions. Delaying college after high school is also an option, but if the intention to go to college is there, make sure the reason for delaying is a good one. One year often turns into more!  For those ready to start the process, here are some of the steps your high school student can take to prepare:
Researching Colleges
One of the early steps (that is also really fun) for those planning to go to college after high school is to research possible colleges. Go online and look at college websites, request information, and visit campuses if you can. Be sure to check for the following:
Locate colleges that have majors of interest: While your child may not be 100% sure of a future career path after high school, help him or her make a list of some possible majors that may be of interest. This will allow a change of major without changing colleges should he or she decide that a particular major is no longer realistic. Your child may also want to volunteer or participate in an internship early on to find out whether a major/career that seems interesting is still so when experienced on a daily basis.
Find colleges that are a good fit: Once you have found a college that fits financial goals and contains majors of interest, help your child discover whether it "feels right." Go to open houses, visit the campus several times, shadow a current student through classes, and talk to faculty and other students. Also, make sure necessary services are available (i.e., ESL, special needs) and that extracurricular activities are a good fit.
Learn the admissions requirements: What is the average GPA of incoming students? Does your child need to take admissions tests or write an essay? What core courses will be required?  Can your child take certain high school classes to better prepare? In order to avoid unintentionally delaying college after high school, make sure you are aware of all the important deadlines.
Taking College Admissions Tests
Some colleges require nationally-normed admissions tests for admittance and for scholarships. Both tests are typically taken in the spring of 11th grade or in 12th grade; however, preparation can begin much earlier. The two primary admissions tests are the ACT (formerly the American College Testing assessment) and the SAT (formerly Scholastic Aptitude/Achievement Test):
ACT: The ACT covers five core areas, including English, math, reading, writing (optional), and science. Students can get experience taking the ACT by registering for the PreACT in 10th grade or early in the fall of 11th grade, and there are many test prep resources online.
SAT: The SAT contains tests in reading, writing and language, and math, and has an optional SAT essay required by some colleges.  Students can take the practice PSAT 10 in 10th grade (spring) or the PSAT in 11th grade (fall), or even the PSAT 8/9 in 8th or 9th grade. The PSAT is also a qualifying test for the National Merit® Scholarship Program when students say "yes" to the free Student Search Service®.
Research Scholarships, Grants & Funding
Another important step in helping your students prepare for college admissions is researching financial aid such as scholarships, grants and other forms of funding. Doing so will help your family offset some, if not all, of the costs of attending college. In addition to the cost of tuition, students will also have to pay for books, supplies, personal expenses, transportation, plus room and board if they will be living on campus. Below are some of the funding options available for college-bound students.
State scholarships based on test scores
Merit-based scholarships for high GPAs, SAT/ACT scores, etc.
Athletic scholarships for specific sports
Financial aid including loans, grants, work-study, tuition assistance
Scholarships for specific colleges, minorities, students with autism, by state, major, and more
Gathering Documentation
College Admissions Offices may have unique requirements, but many require that you include transcripts of high school grades, test scores, and a written application and essay. Be sure to do the following early enough to meet admissions deadlines:
Gather Records/Create a Portfolio: Chances are your student already has a transcript or progress report with grades and documentation of achievements, volunteer hours, etc. Keep all these records in one place so that you are ready to send copies or originals.
Send Test Results: You may also need to request that scores from high school tests and admissions tests be sent to the colleges of interest.
Write the College Essay/Writing Sample: Start early with drafts of any required essay or writing sample. Some colleges place a higher weight on these to ensure that students admitted are a good fit, and some may use the essay as a criterium for scholarships. Some colleges use the writing sample for placement decisions for English/Composition courses.
Bolstering Skills
As mentioned above, admissions and placement decisions may depend partially on the college essay or writing sample. Some colleges also require placement testing to determine entry levels for basic core courses (i.e., reading, writing, and math). Most important, however, is to give your child the best foundation for success once admitted. Some colleges offer pre-college summer camps to help with foundational skills, but here are a few activities your child can do on his/her own:
Reading: Take advantage of the reading comprehension lessons within Time4Learning's High School Curriculum. Review necessary skills and strategies from English language arts lessons, as well as social studies and science lessons where reading skills are embedded.
Math: Review math skills through Time4Learning's High School Math Curriculum, especially skills for which calculators may have taken the place of knowledge (i.e., remember long division!). Some college placement tests want to see math problems completed by hand!
You got your child to the preK-12 grade finish line! Now college after school may be the next logical step. Being ready for college can provide your child with confidence, can save you money, and can enable your child to get the most out of the college experience. Enjoy this exciting time!
Meet some of our recent Time4Learning graduates who were accepted into their top-choice colleges!