The Time4Learning 2022 Summer Art Contest
CONTESTS, CONVENTIONS & EVENTS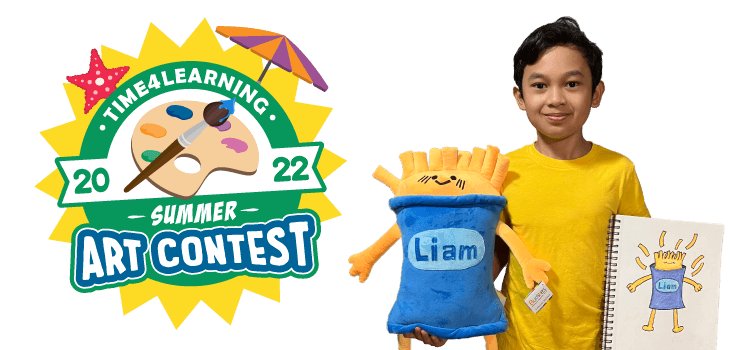 Summer is upon us and to celebrate, Time4Learning is hosting a special summer art contest exclusive for members! The winners will receive a stuffed creation of their drawing.
The Time4Learning 2022 Summer Art Contest will run through June 30, 2022. The contest is exclusive to Time4Learning members with active accounts. Students can draw and color anything — themselves, a pet, someone important to them, or a unique character they made up.  They can even give their artwork a name or title. The sky's the limit!
Check out the winning drawings from our last contest.
We will select winners from each of the following categories.
Four winners in the 6 and under age category
Four winners in the 7-12 age category
Four winners in the 13-18 age category
Let the beauty of summer inspire your child. We can't wait to see their drawings!