Reverse Homeschool Burnout With These LEGO® Activities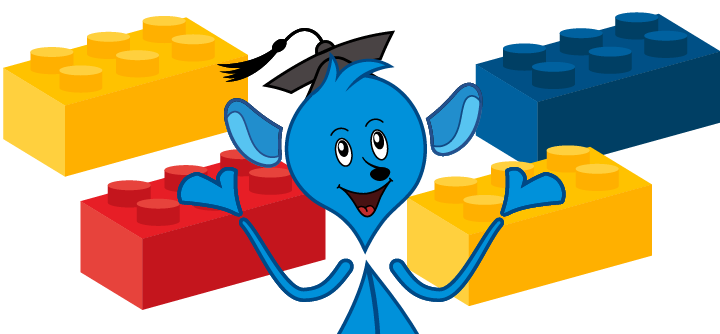 There are many ways to prevent homeschool burnout: field trips, a new curriculum, a different schedule or change of scenery. In our house, we incorporate LEGO® into our homeschooling activities from time to time, so when another homeschool mom gave me the idea to use them to reverse homeschool burnout, I was all about it. My kids have always loved using LEGO® bricks to play and learn. We used them in the past to build reading skills, so it made sense to use them when the kids start to fight me when it's time to homeschool…and trust me, it happens more than I care to admit.
When it comes to these timeless building bricks, the sky's the limit with all the things you can create. I also love that many LEGO® projects allow my children to learn about math, art, engineering and science, without them even realizing it.
Here is a list of our top 10 go-to LEGO® activities when homeschool burnout starts taking over.
Ready, set, build. Have your kiddos engage in some friendly competition by giving them a topic such as 'a day at the park' and have them build a 'scene' using LEGO® bricks. Give them a time limit, then have each child present their scene and pick a winner. Sometimes I join the competition and have one child sit out and be the judge.
LEGO® gardening. Start an indoor garden with LEGO®. Have each child decide what they want to grow and then have them build their one-of-a-kind planter using LEGO® bricks. This fun project will help reverse homeschool burnout and teach your child responsibility. They'll have something fun to do and look forward to each day, then after a few weeks, they'll reap the rewards.
Take a guess. At the start of your week, pour a ton of LEGO® bricks into a clear container. Have your children guess the number of bricks and write it down on a piece of paper. Whoever comes closest without going over gets to pick a fun activity to do at the end of the week.
Replicate famous landmarks. We recently visited Washington D.C. and found LEGO® sets of the White House and the Capitol Building. Even if you can't make it out to the nation's capital, you can still have your students create their own replicas of a famous landmark with the LEGO® bricks you already have on hand. In addition to coming in handy for our history lessons, making these landmarks also helps fend off some of that boredom that led to burnout.
Set up house. Have your kiddos create a LEGO® birdhouse for the feathered friends in your backyard. The design possibilities are endless and will allow your child to put their architectural skills to the test.
Will it float or sink? Challenge your children to use LEGO® bricks to build a boat that will float. This engineering challenge will keep them busy, and learning, as they make modifications so that their watercraft will stay afloat.
A-maze-ing. Your kids are likely to spend hours creating and then rearranging their maze. They can even include LEGO® flowers and other parts to decorate the different paths. I usually have one child create a maze for another and then I time them to see who finishes the fastest.
Keep things tidy. If each of your children has their own work space, have them create a desk organizer to keep pencils, scissors, and other supplies. You can also create a more simple organizer to hold colored pencils, crayons or markers. The great thing is that they can modify it anytime they need extra compartments or want a new look.
Toothbrush caddy. In addition to giving my kids something fun to do, this LEGO® creation also made them more excited to brush their teeth. Yay! Your children can keep it simple and create one to keep their toothbrushes or build one with various compartments that also holds their toothpaste.
Homemade coasters. This can be a great homemade gift for grandparents or any other special person in your child's life. Kids can create unique designs or geometric patterns on each one, or make a matching set of four. If they're looking for an extra challenge, they can even create the matching rack to keep the set of coasters neatly arranged.
These honorable mentions have also come in handy:
Have all the kids work together to create the tallest LEGO® brick tower.
Make a car. Extra points if it has wheels and rolls.
Have them build a train, complete with a locomotive, wagons, and caboose.
Create a LEGO® dinosaur, then name it.
In addition to staying engaged and focused, these activities also build so many important life skills like problem solving, cooperation, analytical thinking, and persistence. So next time you're at your wit's end, bring out all those LEGO® bricks and banish homeschool burnout one LEGO® brick at a time.