Homeschool Convention Homework for Parents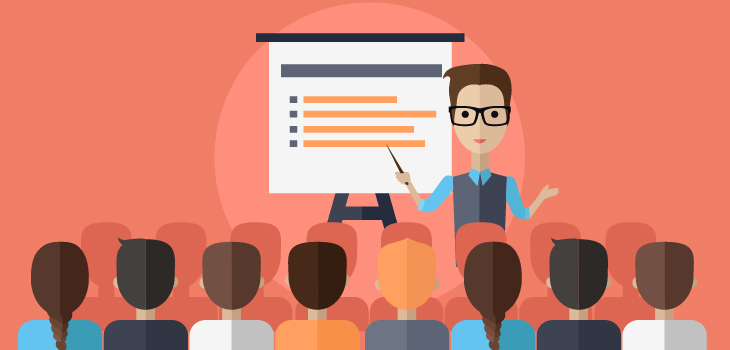 As a new homeschooler, you may not be too familiar with homeschool conventions. These events are so fun and insightful, but they can be a tad overwhelming if you've never been to one. There is so much to see and do, that between the vendor hall, workshops, and guest speakers, you will need to do your homework beforehand so you can make the most out of everything that homeschool conventions have to offer. So in true homeschooling fashion, below is what you'll need to pull together your unit study for attending a homeschool convention. Let's get started!
Steps to Building Your Homeschool Convention Unit Study
Homeschool Unit Study Theme: Every good unit study has a theme. This one is obvious: Homeschool conventions!
Materials: There are a few materials you'll need for a successful homeschool convention, and they typically begin with travel arrangements. Before you get too far, first decide what your budget is. If your budget might be an issue, consider traveling with another family so you can split the costs, and perhaps even qualify for group discounts. Once you have your budget documented, and depending on where the convention is taking place, you may need a plane ticket, hotel room or even a rental car. Register for the convention online, and while you're on the website, you can get an idea of what is taking place and when. Once you arrive, you'll want to grab a welcome bag that will usually include a program and other useful information.
Plan Your Time: A few weeks before the homeschool convention, carve out some time to plan what you'll do once you arrive. The convention organizer's website is your best bet. Here, you can find out which vendors you'll find in the exhibit hall, who the keynote speakers will be, and the schedule for each workshop. Once you have this information, you'll be able to map out what exhibitors you want to visit, what speakers you want to sit in on, and what workshops you want to attend. Having a schedule beforehand will help you make the most of your time at the convention. Don't forget to give yourself a few hours of 'free time' in case anything interesting pops up that you want to see or do.
Other Activities: While you're visiting a new city, explore your surroundings and visit popular attractions like museums, zoos, and other destinations. If you're traveling with the kids, these stops can also double as educational field trips. Many conventions will also feature daytime events for children, so you can enjoy the convention, as well as evening activities for families like game night, concerts, and more.
Record it: Through it all, don't forget to take pics and video of all the fun and excitement. If you're a blogger or active on social media, you'll definitely want to share your experiences with friends, family, and of course, other homeschoolers. Keeping a journal of your time at the convention will also help you in the future if you choose to attend the same convention or a new one. Include details in your notes of what you loved and what you weren't too keen on so you know for next time.