Labor Day Activities for Homeschoolers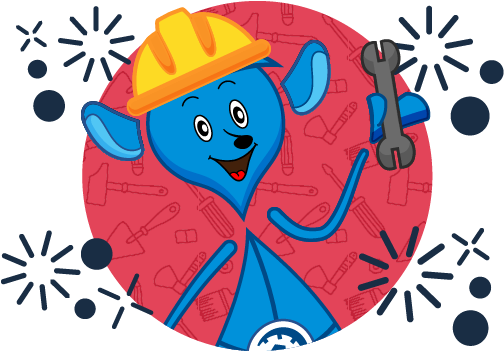 The first Monday of September in the United States is dedicated to the celebration of the American labor movement and the contributions that workers have made throughout its history. The roots of the commemoration are full of turmoil, however.
At the height of the Industrial Revolution of the late 1800s, children as young as six years old through old age were working up to 12-hour days in factories. Labor unions began rising up in response to the poor conditions and began organizing strikes and rallies. One of these events in 1894 grew to encompass around 250,000 workers in 25 different states, and riots broke out in many cities with at least a dozen deaths related to the unrest. In response to the turmoil, Congress urged then President, Grover Cleveland, to acquiesce to the unions by passing an act that would make the first Monday of each September officially "Labor Day."
If you are searching for Labor Day lesson plans or activities to tie into the celebrations this year, look no further than the following educational information for this American holiday.
Labor Day History Timeline
1619
The first workers' strike recorded in American history was organized and staged by Polish workers in Jamestown.
1882
A General Assembly of the Knights of Labor convened in New York City in September and held a public parade of various labor organizations.
1887
Oregon became the first state in the Union to make Labor Day an official public holiday.
1890
The carpenter's union, led by Peter McGuire, initiated a strike that led to an 8-hour work day for up to 28,000 workers.
1894
Grover Cleveland signed an act establishing Labor Day as a federal holiday.
1912
A bill was enacted that created the United States Department of Labor.
1938
The Fair Labor Standards Act established the first minimum wage laws and 40-hour work weeks.
1963
The Equal Pay Act effectively banned wage discrimination based on gender.
1964
The Civil Rights Act banned worker discrimination based on race.
Why Highlight Labor Day for Kids?
Almost every homeschooler you are teaching right now will one day be a part of the workforce. Knowing the history of working conditions in America will heighten your student's appreciation for the opportunities he or she has today. Understanding more about workers' rights, child labor, labor unions, and workers strikes can open students' eyes to the fact that Labor Day is about much more than parades, picnics, and the beginning of the new school year.
Labor Day Printable
Time4Learning members, make your holiday celebrations even more educational and meaningful with this free Labor Day printable for children in all grade levels.
Labor Day Activities for Kids: Ideas by Grade Level
To aid you in your studies, Time4Learning has pulled together some Labor Day learning activities by grade level. Browse the lists below for inspiration on ways to bring your homeschooler's attention to this important holiday and thereby grow their civic knowledge as an American.
Labor Day Activities for Preschool and Kindergarten
Whenever you encounter a worker (mail carrier, doctor, retail worker, etc.), ask your young homeschooler what they think that person's job responsibilities might include. Could they draw a picture of that person doing a specific task?
A gentle way to introduce some jobs and workers to your preschooler is with this fun Sesame Street video.
Will you be attending a Labor Day parade in your town? Ahead of time, have your preschooler or kindergartener help you attach red, white, and blue ribbons to a large ruler or stick. Waving it throughout the parade will make them feel like part of the action.
Labor Day Activities for Elementary Students
There are many emerging readers and short chapter books with the labor movement as the central theme. Head to the library or bookstore and look for titles like Click, Clack, Moo: Cows That Type, Mother Jones: One Woman's Fight for Labor, and Kid Blink Beats the World to incorporate into your reading list.
Have your student think of some jobs in the community that help others, such as law enforcement, firefighters, social service workers, and postal employees. Have them pick one of these, then use the week ahead of Labor Day to write thank you notes to the workers.
How many interesting facts can your elementary learner research and discover about women who worked in factories during World War 2? Have them turn their findings into a slideshow or poster.
Labor Day Activities for Middle School Students
Head to the library and have your homeschooler check out at least one book on a career they might be interested in pursuing. As they read, discuss with them the job opportunities available in their field of interest.
Do you have a friend or family member who is a member of a labor union? Have your middle schooler interview that person and specifically ask them what the Labor Day holiday means to them.
Labor Day Activities for High School Students
Your high schooler will enjoy getting the full story of the unfolding of the holiday by watching The History of Labor Day, a video from the History Channel.
César Chávez, one of the labor leaders of the 20th century, is the perfect subject for a high school research paper. Make sure your high schooler has a firm grasp of the skills for essay writing before writing, though!
A great way to combine a study of the job market with a math lesson is to ask your high schooler to try to prepare a budget. Have him/her research the expected earnings of a career they are interested in, then follow up with research on common costs for housing, utilities, transportation, and food to see what their actual earnings might be.