Kansas Field Trips for Homeschoolers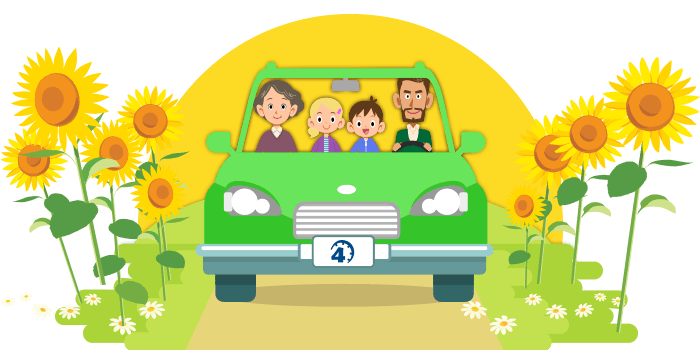 For thousands of years, the place we know as the state of Kansas was occupied by multiple different Native American tribes. In fact, the state's name is taken from one of those—the Kaw (also called Kansa or Kanza) Nation. Homeschool families living in or visiting the Sunflower State have a host of possibilities to learn more about the state's history. For families interested in taking some Kansas day trips, you will find it easy to tie your history curriculum to numerous places where both indigenous peoples and European immigrants have lived out their American story.
But history isn't the only subject you can learn about by taking field trips in Kansas. This midwestern state is also full of natural and cultural destinations. The next time you are wondering, "What is there to do in Kansas?" simply pull up this post of educational ideas for each of the regions of the state.
In fact, you can plan out each of your learning adventures on this printable map of Kansas from Time4Learning. Please make sure to contact each site before you plan your visit, as COVID-19 may have impacted their hours of operations. Plus, you'll find a list of Time4Learning lesson tie-ins at the end of this post that can help supplement your homeschool field trips in Kansas.
Home education is not the same in every state. Make sure you're getting the information you need to start homeschooling in the Sunflower State.
Field Trips in Eastern Kansas & Greater Kansas City

For additional Kansas field trips ideas, visit A2ZHomeschool's Kansas Field Trips page. Do you have any additional Kansas field trips we didn't mention here? Add them in the comments or share them on our Kansas Homeschool Support forum!
Homeschool Field Trips in the Flint Hills Region

Homeschool Field Trips in Central Kansas

Homeschool Field Trips in Western Kansas

Kansas Field Trips Resource
Is there anything more fun than learning through field trips? To make your experiences at these destinations even more meaningful, Time4Learning members will appreciate this download of free lesson tie-ins.