Arizona Field Trips for Homeschoolers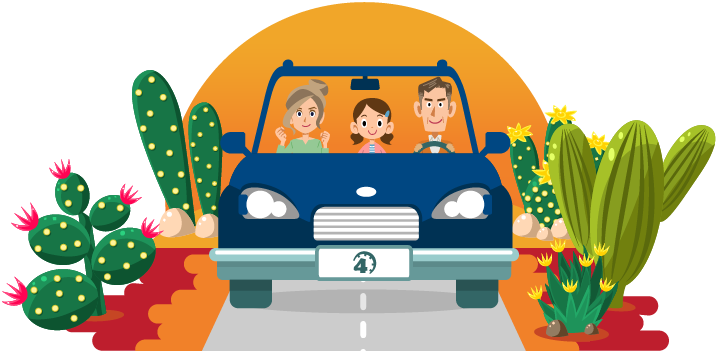 Beautiful scenery and natural wonders make Arizona an exemplary place for field trips. When you need a break from your homeschool routine, then it's time to spice things up with some fun day trips in Arizona. To make the most of any homeschool outing, spend some time ahead of your excursion to research directions, admission costs, hours of operation, and whether or not food is available nearby. Also, bring along plenty of fun and educational activities to keep students occupied on long car rides.
To help you locate fun things to do in Arizona, we've organized your field trip ideas by geographical area. Plan out each of your learning adventures on this  printable map of Arizona from Time4Learning. Plus, as a bonus, we've even included a free download of Time4Learning lesson plans that might be the perfect supplement for each trip [at end of article]!
Home education is not the same in every state. Make sure you're getting the information you need to start homeschooling in the Grand Canyon State.
Homeschool Field Trips in North Arizona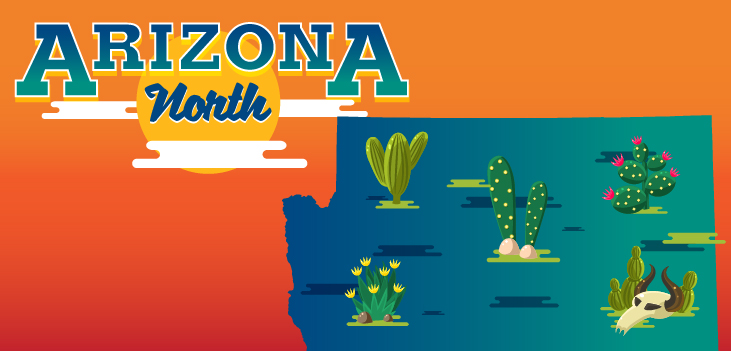 Lowell Observatory, Flagstaff – If your homeschooler is interested in the stars, this is the ideal tie-in with your earth and space science curriculum. From daytime solar programs, to guided museum tours, and lots of evening tours and demonstrations, Lowell has plenty to offer.
Havasu Lake and Falls, Grand Canyon – In its prime location in the southwest corner of the Grand Canyon National Park, Havasu Falls offers incredible blue-green cascades. Please note that this field trip includes a 20 mile hike and camping is a requirement, so this is recommended for only the most adventurous and active homeschool families. Advance reservations are required.
Museum of Northern Arizona, Flagstaff – This museum has a number of rotating and permanent exhibits to visit — many of which focus on the archaeology and art of native tribes from the area. Learn about the natural and human wonders of the Colorado Plateau in this unique museum dedicated both to science and art.
Navajo Nation Zoological & Botanical Park, Widow Rock – Come tour the only Native American Zoo in the U.S. on your next educational trip! There are over 100 animals that are native to the Navajo Nation, the largest Native American Reservation in the U.S. Admission is free.
Riordan Mansion, Flagstaff – Take a tour offered at this historic mansion, and learn more about the Riordan brothers, who championed science and education in the Flagstaff area at the turn of the 20th century. Experience the beautiful architecture with daily tours which last approximately one hour.
Hoover Dam – Located on the border of Arizona and Nevada, this historic dam offers gorgeous views. There is so much to learn about, from history to electricity. Take a 30 minute tour of the Powerplant, or an hour-long tour of the dam itself.
Homeschool Field Trips in South Arizona
Homeschool Field Trips in Central Arizona
For even more Arizona field trip ideas, explore this resource at A2ZHomeschooling.com. Do you have any additional Arizona field trips you could recommend? Add them in the comments or share them on our Arizona Homeschool Support forum!
AZ Field Trips Unit Study Suppl.
Is there anything more fun than learning through field trips? To make your experiences at these destinations even more meaningful, Time4Learning members will appreciate this download of free activity tie-ins.