Integrating Black History Month Lesson Plans into Our Homeschool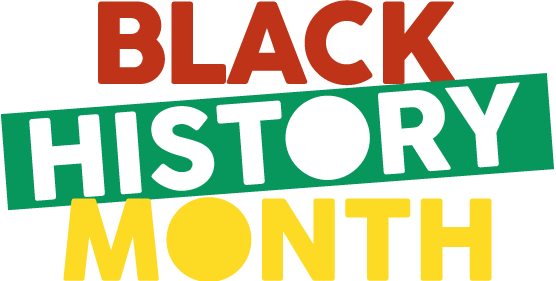 Why do we celebrate Black History Month in our homeschool? It all started with a momentous trip to New York City that we took when my boys were both in the middle school grades of our homeschool journey. Since we live somewhat rurally, the whole of the trip was an eye-opener, but our walking tour around Harlem was incredibly educational. (My personal favorite stops were at the National Jazz Museum and getting to see the Apollo Theater in real life!) But the Studio Museum in Harlem probably had the greatest impact on my sons. They were in awe of a museum that focused almost solely on people of color and it piqued their interest to learn much more about African American art history.
Ever since that trip, we've celebrated Black History Month by focusing in on at least two or three artists, but also by generally including many different lesson plans that highlight the contributions of African Americans throughout history. Black history, for children, is a subject with endless educational value, so over the years I've gathered a wealth of learning ideas. To help other families who want to explore Black History Month in February, I've organized some of my favorite activities by age and grade level below. I hope you can integrate some of my lesson plan ideas with your own students.
Black History Month Activities for Preschoolers
If you are doing a full Black History Month unit study, your preschoolers will love to be included. There are wonderful picture books that you should keep an eye out for in your local library such as:
A Picture Book of Harriet Tubman, by David Adler
Happy Birthday, Martin Luther King Jr. by Jean Marzollo
Goin' Someplace Special, by Patricia McKissock
Rap a Tap Tap, by Leo and Diane Dillon
Along with books, music is another interactive way to expand on black history for preschoolers. You can actually combine the two with the picture book This Jazz Man, by Karen Ehrhardt. Your young learner will definitely want to make his/her own music after this read, so be sure to have a tambourine, horn, harmonica, or other musical instruments handy (or make your own!)
Black History Month Activities for Elementary Students
As homeschoolers, we usually try to find at least one worksheet to go along with any theme we're studying.
Other ideas for highlighting black history for kindergarten through fifth grade are:
reenacting an important moment in the history of African American civil rights such as Ruby Bridges attending a desegregated school for the first time, Rosa Parks refusing to stand on the Montgomery bus, or one of the lunch counter sit-ins.
covering the length of one of your home walls with butcher paper and create an illustrated timeline of the accomplishments of African Americans through the years.
having your elementary student research and present a report on one significant African American inventor.
Black History Month Activities
Get your free printable list of interactive online lessons for Black History Month for grades PreK through High School.
Black History Month Activities for Middle School Students
I find that middle school is one of the best periods for integrating learning activities about black history into the curriculum. Students are old enough to be able to handle more of the history that might not be appropriate for early elementary ages. Also, you'll find that your junior high set gets extremely enthusiastic about field trips and outings to places that highlight the contributions of African Americans.
Here are some of the places we've visited as tie-ins for Black History Month lesson plans in middle school:
Most local communities have at least one sculpture dedicated to a national, regional, or local black history maker. Visit the sculpture and then have your middle schooler write an expository essay about his or her life.
Research where notable black Americans are buried in local cemeteries and purchase or make flower arrangements to take and adorn their gravesites with. If you'd like to tie in poetry with your visit, you might have your middle schooler read a poem such as For My People at the site, as well. (Do you have a slave graveyard in your area? That's another momentous field trip idea.)
Explore the history of jazz music and how African Americans transformed the music world with it. Then find out when your local area will be hosting a jazz band or concert and be sure to be in attendance!
Black History Month Activities for High School Students
In the high school years, we've gotten even more in depth with our studies of black history. By the time they reached this level, my sons were often coming up with their own ideas for finding out more. As I mentioned, they both are most interested in art by African Americans, so some of the projects they've focused on include:
visiting the studio of a local black artist who creates jewelry from found treasures.
volunteering at the kids craft table during local Martin Luther King Jr. festivities.
choosing a famous quote by Maya Angelou and creating an art poster of it.
watching videos about African American artists, including the World of Black Art on YouTube.
Read more about key figures and events in African-American History: