Looking for Alternatives to Public School?
STORIES, NEWS & INFORMATION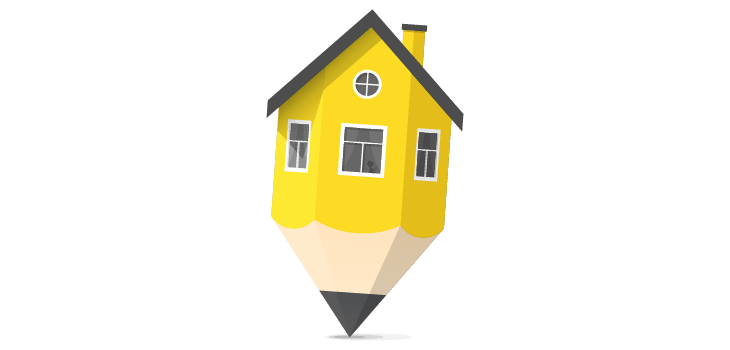 With schools reopening across the country, many families are still not comfortable with the idea of sending their children back to the classroom. Some schools are choosing to reopen to in-person instruction full time, while others are planning on more of a hybrid model. Regardless of the option that your school district is going with, it's important that it's in line with the needs and goals of your individual family.
But for those of you who are not quite ready to send your kiddos back to thy physical classroom just yet, what alternative options to public schools are there? The good news is that there are a few! Options range from public school at home to traditional homeschooling and everything in between, and each option provides a different level of support to both students and parents.
Below are some alternatives to school that may work for your family:
Homeschooling: This is an option that has been slowly growing across the world in recent years as parents seek alternatives to public education. And with  the current pandemic, there's been a tremendous interest in homeschooling in recent months, with many companies in this sector reporting large increases in their customer base. There are many types of homeschooling methods, resources, communities, groups, curriculum types (textbooks and online based), and even learning pods to help those just getting started on their homeschooling journey.
Unschooling: While it can be argued that this is a homeschooling method, in essence, this is the opposite of public school. If you choose to unschool, you let your child follow his or her interests without a particular curriculum or standards. You may even try to undo what has been learned (academically and otherwise) through the public school system. Instead, unschoolers focus on real-life learning experiences.
Parochial Schools: For parents who wish to incorporate religious beliefs into their child's schooling, this option has proven to be the ideal alternative to public education. Typically, the curriculum is aligned with the particular religion of that institution, whether it's Christianity, Catholicism, or any other. Since these schools are not publicly funded, tuition is often required. However, grants and scholarships may be available to assist families who are eligible.
Independent/Secular Private Schools: Not all private schools are religious. You can also find independent secular schools that will not infuse any religion into your child's education. This may be a good alternative if you prefer a secular education or if you want to keep religion and your child's education separate. Some schools will follow non-traditional approaches to education, such as Country Day, Democratic, Green, Waldorf, or Montessori.There are also single-sex educational institutions if you prefer to go that route.
Military/Boarding Schools: Not all military schools require boarding, and they aren't just  options for students with behavioral issues. Military schools have become a popular alternative to public school due to their level of academics, independence and character building, and plentiful opportunities after graduation. You can also find boarding schools that are not military based.
Online Schools: This option usually consists of lessons being taught by experienced teachers who follow a predetermined curriculum. The teachers handle student grades, records and more. Some online schools may also provide a curriculum for students that allows them to log in and learn on their time. Just like some of the other options listed, online schools may be secular or religious in nature.
Charter Schools: Charter schools, like public schools, receive government money, but they do have more control over some of the things public schools do not. Charter schools cannot charge tuition, but there are not enough of them, so often you need to be chosen through a lottery in order to enroll.
Whether you are opting out of public education temporarily or permanently, it is important to keep your options in mind. Aside from the current pandemic situation, how do you know if it's time to look for an educational alternative for your child? Asking these questions can help you get started:
Have your child's grades suddenly dropped?
Does your child say they dislike school?
Does your child seem irritated or sad when they come home from school?
Is your child constantly looking for an excuse to not attend school?
If the answer to these questions is "YES", it may be time to start looking for alternatives. Every child deserves to learn in a safe environment with plenty of opportunities to reach his or her full potential. As technology and society continues to evolve, so should our children's education. Whatever you decide, be sure to do your research when it comes to state laws as well as the academic and financial details of each of your options. Good luck!