Utah Field Trips for Homeschoolers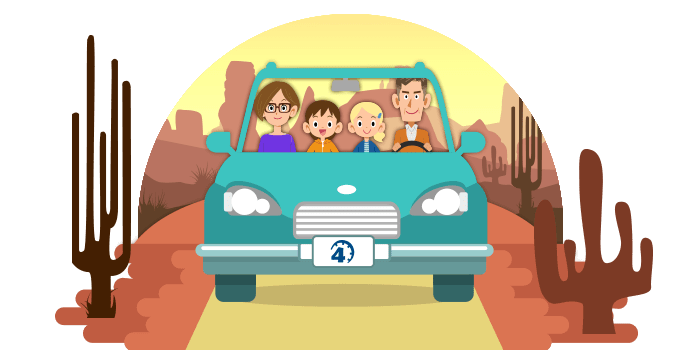 Looking to enhance your homeschool with an educational trip in Utah? This page will fill you in on all the fun things to do with kids in the Beehive State. Regardless of where you live or where you will be traveling to in the state, you'll soon discover there is no shortage of homeschool field trip ideas in Utah.
Whether you prefer to explore the great outdoors at one of the many parks or take in the exhibits in a museum, your children can learn about all the subjects and topics that interest them, from dinosaurs and natural history to planetariums and aquariums
To get started, check out this printable map of Utah and print it out for your students. You can pinpoint areas in the map that you'd like to visit. Then, be sure to download the Time4Learning lesson tie-ins at the end of this post to help supplement your field trips in Utah. Please make sure to contact each site before you plan your visit, as COVID-19 may have impacted their hours of operations.
Home education is not the same in every state. Make sure you're getting the information you need to start homeschooling in the Beehive State.
Field Trips in Utah Northern Region

Field Trips in Utah Central Region

Field Trips in Utah Northeastern Region

Field Trips in Utah Southern Region

Field Trips in Utah Southeastern Region

UT Field Trips Unit Study Suppl.
Is there anything more fun than learning through field trips? To make your experience at these destinations even more meaningful, Time4Learning members will appreciate this download of free activity tie-ins.