South Dakota Field Trips for Homeschoolers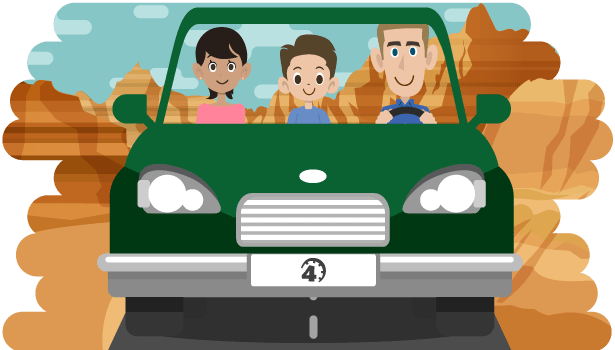 One of the biggest perks of homeschooling is the ability to educate your children outside of the "classroom." With the flexibility to take trips anywhere at anytime, allows students to pursue real-life learning opportunities. Of course, you can visit main attractions such as Mount Rushmore and the Badlands, but there are so many more places to visit in South Dakota that can serve an educational purpose.
Below is a list of must-do day trips in South Dakota to spruce up your homeschooling adventure. Be sure to print out this free map of South Dakota before you head out so your child can become familiar with important places and features throughout the Mount Rushmore State. You'll also find free Time4Learning lesson tie-ins that you can download at the end of this post to help supplement your trip. Adventure-filled educational trips in South Dakota await you and your homeschooler! Please make sure to contact each site before you plan your visit, as COVID-19 may have impacted their hours of operations.
Home education is not the same in every state. Make sure you're getting the information you need to start homeschooling in the Mount Rushmore State.
Field Trips in South Dakota's Black Hills Region
Field Trips in South Dakota's Great Lakes Region

Field Trips in South Dakota's Glacier Lakes Region

Field Trips in South Dakota's Southeast Region

SD Field Trips Unit Study Suppl.
Is there anything more fun than learning through field trips? To make your experiences at these destinations even more meaningful, Time4Learning members will appreciate this download of free activity tie-ins.