New York Field Trips for Homeschoolers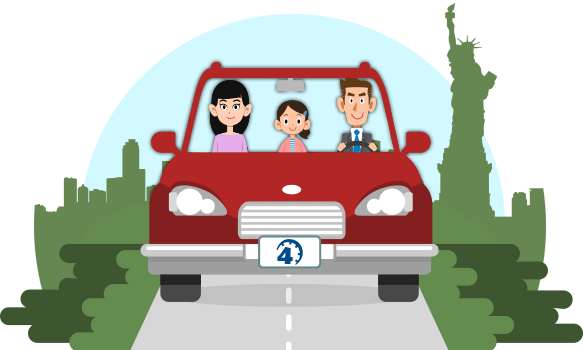 Although the reasons that families choose to homeschool are many and varied, one "perk" of homeschooling that almost every family agrees on is its flexibility. When you need to push schooling to the afternoon because of morning appointments, that's no problem. When your math curriculum isn't working for you, you simply try another one. And when your routine has fallen into a rut, you can jump in the car and head out on a learning adventure!
Fortunately, there are an abundance of places to visit in New York with children. To help you find the best field trip ideas in New York, we've organized them by geographic region. Browse the list below and get your homeschoolers involved in choosing which ones you'll visit first. You can plan out each of your learning adventures on this printable New York map from Time4Learning. Please make sure to contact each site before you plan your visit, as COVID-19 may have impacted their hours of operations. Plus, as a bonus, we've even included a free download of Time4Learning lesson tie-ins that might be the perfect supplement for each trip. (Grab yours at the end of this article!)
Home education is not the same in every state. Make sure you're getting the information you need to start homeschooling in The Empire State.
Homeschool Field Trips in Western New York

Homeschool Field Trips in Central New York

Homeschool Field Trips in Eastern New York
NY Field Trips Unit Study Suppl.
Is there anything more fun than learning through field trips? To make your experiences at these destinations even more meaningful, Time4Learning members will appreciate this download of free activity tie-ins.