Time4Learning's Budsies Giveaway!
CONTESTS, CONVENTIONS & EVENTS
This contest has ended. You can view and enter our current contest
here
.
When Time4Learning first heard of Budsies two years ago, we couldn't resist getting one made of our very own Ed Mouse to have around the office. Ed turned out so nicely, that we just had to share the fun with the homeschooling community and families alike. This led to the first Time4Learning Budsies Giveaway! The giveaway ran for a whole month on Facebook and we received so many great entries. Nearly 50 people participated and we definitely had a tough time choosing our favorites. After much deliberation, we settled on our four winners. Check out the winning entries below!
The drawings have already been sent to Budsies and now the hardest part begins – we wait! In about 7 weeks, Time4Learning will receive the stuffed animals and we'll ship them out to our special little artists. Congratulations to the winners. Don't forget to check back here to see the final creations.
Meet Our Winners!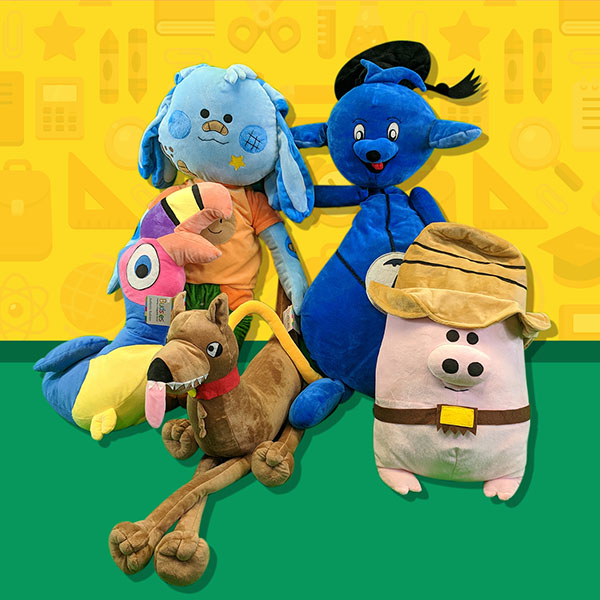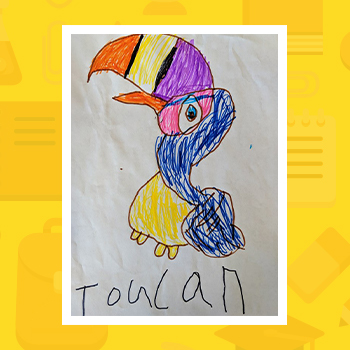 Teddy the Toucan was drawn by Landon who is 5 years old!
Andy The Axolotl was drawn by Jade!
Onke the Pig won a belt buckle from the 2018 Houston Livestock Show & Rodeo!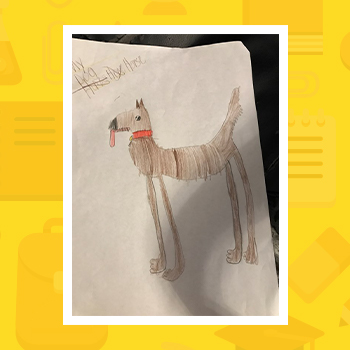 My Dog Horse was submitted by Kathren on behalf of her child!

What Is Budsies?
Budsies is a South-Florida based company that brings your artwork to life. Alex Furmansky, the company's founder, started Budsies in 2013 as his sister's artwork went from being displayed on the refrigerator to being buried in a box in the basement.
His sister, Michelle, was obsessed with stuffed animals. Every night before bed, she would give them a big hug and even tuck them in. That's when creativity struck. Alex wanted to be able to give all children a buddy of their own (hence the name Budsies), and he did just that. Alex created the first ever Budsies stuffed animal, Dongler, for his sister.
Fast-forward five years later, and the company has created over 60,000 Budsies! They offer all different types of product options in addition to Budsies such as selfies, specialty commissions, and petsies!
Don't Miss Our Next Contest!
Time4Learning runs contests on a regular basis via our social media sites. Make sure to follow us on our social channels to be a part of our next contest!