Time4Learning's Bring Your Artwork to Life Contest
EXPERIENCED HOMESCHOOLER, NEW HOMESCHOOLER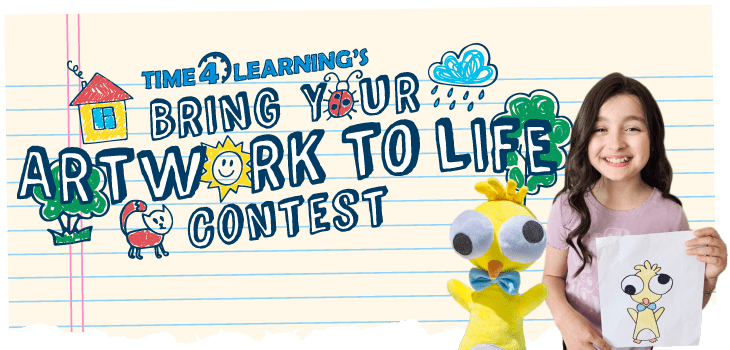 UPDATED Jan 14, 2021
We're so excited to have wrapped up another successful art competition for kids. After four weeks, we received an astounding number of entries — almost 4,000! We were so impressed by the talent of every student, that we knew we'd have our work cut out for us when choosing the winners.
Initially, we were going to select six winners, two from each of the age categories, but with so many entries to choose from, we decided to double our prizes, and Budsies® was very generous in making that possible. It took the Time4Learning team two whole weeks to choose our 12 winners and here they are. Congratulations to all of you! You truly are a talented bunch!
---
Calling all young artists! Time4Learning wants to give you an opportunity to show the world your artistic talent and creativity, and bring your artwork to life. How? We are running an online art contest for kids. The winners will receive a stuffed creation* of their drawing!
This isn't the first time we've hosted a kids drawing competition. We've received so many creative entries in the past, we just couldn't wait to do another one.
Our art contest for kids runs from Thursday, October 1, through Monday, November 2. Students can draw and color anything — whether it's a self-portrait, a pet, a friend or relative, a unique character — the sky's the limit. This time, we'll be selecting two winners from each of the following age categories.
For rules and to enter our children's art contest, click here.
Need some inspiration? Check out the winners from our previous art contest for kids below.
*Each winner will receive a one-of-a-kind stuffed creation of their drawing from Budsies®, a South Florida-based company.