Do I Need to Find an Accredited Homeschool Program?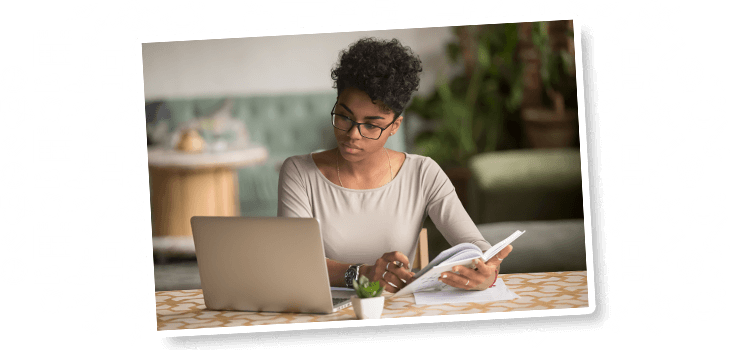 Is my homeschool curriculum accredited? Is it legit? Is it approved? Is it enough? You can ask this question in so many ways. However, what you are truly asking is this: How can I be sure that what I'm providing is a quality education that meets the requirements of my state and prepares my child for college and a career? Let's unpack this complicated topic of accreditation with a lot of simplifying and a little bit of myth busting!
What is School Accreditation?
Accreditation is a form of credentialing that applies to schools. The truth is that homeschool curricula cannot be accredited; only academic institutions can. Accreditation occurs when a brick-and-mortar or a virtual school is reviewed by an accreditation agency, and is said to achieve certain standards. Often, the accreditation process involves self-evaluation by an organization during which it compares its own data and feedback against research-based performance outcomes.
So what does accreditation mean for homeschoolers? You may scour the Internet for something called an "accredited homeschool program" or even try to find a listing of homeschool accredited programs. However, researching accredited homeschooling programs will likely lead you to online or virtual schools, and these are not the same as homeschooling!
Does My Homeschool Curriculum or Program Need to be Accredited?
There is no U.S state that requires you to have an accredited homeschool program. However, in some states, a homeschool may need to be affiliated with an accredited homeschool program (e.g., an umbrella organization) or monitored by a state-certified teacher. Accreditation, then, is merely one little piece of your homeschool's quality control department.
Understand the Homeschooling Laws in Your State
Prior to homeschooling, make sure you understand your rights and responsibilities as a homeschooler by researching your state's homeschooling laws.
Here are some questions you should be asking:
Are there minimum qualifications for the person who is providing instruction?
Are there homeschool curriculum or subject requirements?
What is the minimum number of high school credits required for homeschool graduation in your state?
Do you need oversight of your homeschooling program by some type of umbrella organization or a state-certified teacher?
Answers to these questions can help to provide a foundational structure for your homeschool and can determine whether "accreditation" even needs to be part of your homeschooling vocabulary.
Know Your Own Homeschooling Goals
Just as important as your compliance with state homeschooling laws are your underlying reasons for homeschooling, and your eventual goals for your homeschooler. These are some questions you should ask yourself as you plan or re-envision your homeschool:
What is your primary reason for homeschooling?
What are your priorities for the education of your child?
Will your homeschooler be transitioning back to traditional school?
Will your homeschooler be applying to college in the future?
Does your homeschooler hope to play college sports?
Is Time4Learning Accredited?
If you have been reading carefully, you know that this is a trick question! The term "accredited homeschool curriculum" is a misnomer, yet the question "Is Time4Learning accredited?" is one of the most common ones received. Since Time4Learning is a curriculum and not a school, you now know that accreditation does not apply. However, the curriculum offered by Time4Learning is used at many accredited schools across the United States, is educationally rigorous, and does prepare your high schooler for college. Therefore, while Time4Learning is a curriculum, and is not eligible for accreditation, there are many indicators of quality that you can document for monitoring agencies, future pathways, or just to reassure yourself!