Progress Reports
Progress reports can be viewed online or printed.
Parents should should look at least once per week to see whether the students completed their lessons successfully. If not, you should ask them to repeat them or help them review the materials.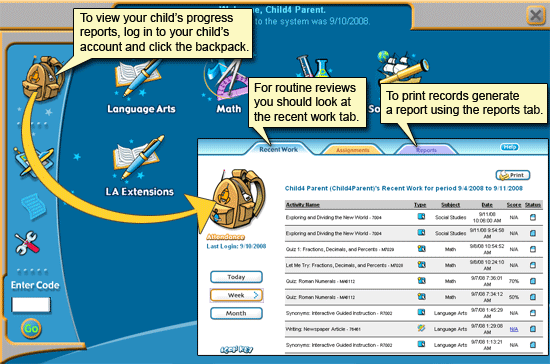 We recommend that parents print their records out on a weekly basis and review them with the student so their progress is monitored. Click the reports tab to generate a report. You can print the report as soon as it's generated.