Unschooling & Time4Learning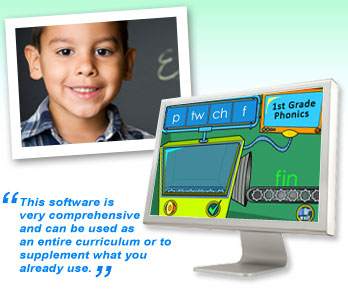 Try Our Lesson Demos
Time4Learning is a leading online curriculum provider to homeschoolers. The members of Time4Learning are a diverse group with a variety of different homeschooling philosophies and methods. Time4Learning has members who are homeschooling one child or six children. Time4Learning is chosen by parents of gifted children and children who have learning challenges – sometimes within one family.
Our homeschool members include unschoolers, unit study homeschoolers, and families who, until adding Time4Learning, had relied primarily on one curriculum such as Saxon or A Beka. There are also unschooling families who use Time4Learning. This page is intended as a resource for people who want to know how Time4Learning fits into the unschooling experience.
Included on this page:
What is Unschooling?
Contrary to how it sounds, Unschooling is an active learning process, and not the passive, unstructured method that it sounds like. Unschoolers are homeschoolers who are focused more on the experimental process of learning and becoming educated, than with ´doing school´. The focus of unschooling is on the choices made by the individual child, dictated by interests, learning style, and personality type.
John Holt, one of the leaders of the unschooling philosophy said,
"Birds fly, fish swim, man thinks and learns. Therefore, we do not need to motivate children into learning by wheedling, bribing or bullying. We do not need to keep picking away at their minds to make sure they are learning. What we need to do, and all we need to do, is bring as much of the world as we can into the school and classroom (in our case, into their lives); give children as much help and guidance as they ask for; listen respectfully when they feel like talking; and then get out of the way. We can trust them to do the rest."
Unschooling is different from deschooling, which refers to the period of time when a student (and family) adjusts after leaving a traditional school setting. This period can range from a few weeks to an entire year, depending upon the student's needs.
How to Unschool
Different families "unschool" in different ways . Some may be somewhat structured, in that they have a daily or weekly schedule, and some may be rather structure-free, but all are focused on the goal of helping children to become lifelong learners. The primary purpose of unschooling is to nurture the natural curiosity that children are born with, without placing artificial time constraints on them such as introduction of certain subjects at certain ages, or filling the day with a myriad of "enriching" activities. For example, if an unschooling child has been heavily involved in reading a novel, then one morning attempts to do some creative writing herself, she should not be forced to put it down at 11 am because it is time to "do" math. Let the process complete itself.
You may be wondering what unschooling "looks like". It is probably as different as each family is. But in one unschooled house, you might see kids building with Legos, examining a preying mantis in a jar, or watching the Clash of the Titans and discussing the ancient Greek gods. In another house, you might see a young man or woman spending his whole day programming a video game that he or she has envisioned. Another unschooling family may spend their day volunteering at an animal shelter and picking up trash near the highway. What you probably won't see, however, in an unschooled scenario is anything resembling a classroom experience, with specific schedules for learning and the days activities broken into "subject areas".
Time4Learning is vibrant, engaging, educational, and funny. It sure beats our previous homeschool curriculum which was textbook/workbook based.
Time4Learning is so effective that very little intervention is required. This works great if you're homeschooling multiple children.
How Unschoolers Use Time4Learning
Time4Learning can be used by unschoolers as a supplemental program to other experiences, such as regular library use, literature, theater or dance groups, museums, sports, and the important life-learning that unschoolers seem to come across.
The Benefits of Using Time4Learning's Curriculum
Some of the features that make Time4Learning so successful include:
Time4Learning appeals to a wide range of learning styles. Our online learning materials are especially well-suited to children who are visual or kinesthetic learners. These children can take advantage of Time4Learning's interactive, multi-media materials, and by shifting from books to computer-based lessons, or discussions to paper-and-pencil exercises, children benefit from different teaching methods and are more likely to stay engaged.
Children like using the computer to learn. It's a convenient, interactive homeschool resource that provides a welcome change from textbook-based lessons, and helps children learn the computer skills so highly prized in this day and age.
Unschooling families sometimes want a structured curriculum for one or more subjects. Parents who appreciate a sequential approach to arithmetic, for instance, like that Time4Learning offers ordered lessons and tracks students progress in each lesson with interactive activities, optional worksheets, and assessments.
Parents like that it tracks progress and helps children advance by clearly presenting and reinforcing each lesson. This helps with portfolio record-keeping.
Time4Learning's self-paced, modularized lesson plans allow you to move forward and back through the materials whenever you want. You can skip lessons that teach concepts your child has already mastered, and repeat those he or she has not. The choice is yours. With Time4Learning you are always in control.
Time4Learning is proven effective with homeschoolers , has a low monthly price, is easy-to-use , and provides a money-back guarantee so you can make sure that it works for your children! Sign up for Time4Learning as part of your overall homeschool program.
If you would like to learn more about how Time4Learning can benefit your homeschool, click here for more information.
Some Helpful Tools and Resources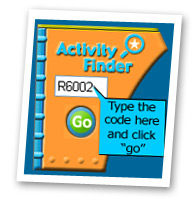 Welcome to Homeschooling Guide – Are you new to homeschooling? This guide was written by seasoned homeschoolers to answer some of the difficult questions new families often struggle with.
Curriculum Lesson Plans – An overview of the number of lessons that are included for each grade and subject. All students have access to at least 2 (and in most cases 3) grade levels of curriculum for each subject, so they can move ahead or review at their own pace.
The Lesson Activity Finder – One of the many helpful tools that Time4Learning offers its members. The activity finder is a shortcut that makes it easy for parents to find extra practice for their child. You can visit our hints and help section for more information about the activity finder.
Lesson Planning Worksheet – Wondering how many lessons to have your child do each day? Estimate the number of activities per day using this easy-to-use printable worksheet.
Online Parent's Forum – Reach out to homeschoolers in your area, join discussions, ask questions and trade ideas on our online community of homeschooling parents. Having the support of seasoned homeschoolers can really help make your homeschooling journey a success.
Sign up for Time4Learning and gain access to a variety of educational materials, which will engage and challenge your child to succeed. Make Time4Learning a part of your children's homeschool resources.
I want to Learn More about Time4Learning's homeschool curriculum or how to use the program for afterschool enrichment.