Special Needs and Time4Learning
RESOURCES FOR CHILDREN WITH SPECIAL NEEDS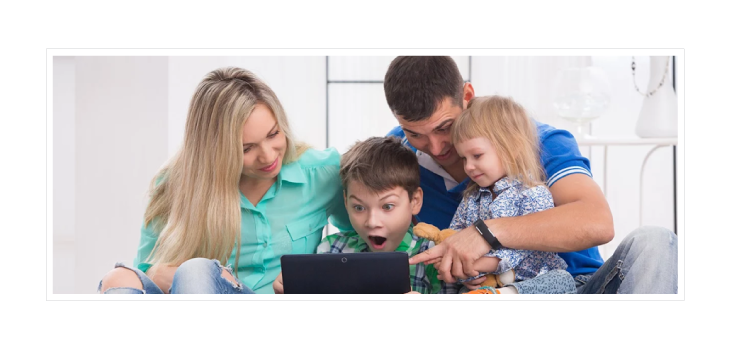 Did you know that more than 20% of the K-12 students in the U.S. are now classified as "exceptional"?
Parents of children with special needs often ask whether Time4Learning would be appropriate. While each parent must determine what is best for their child, Time4Learning can say that many children with special education needs are blossoming with Time4Learning.
Because every child has his or her own combination of gifts, skills, needs, and difficulties with learning, each deserves a customized learning program suited to fit.
When evaluating learning software for special education and needs, you should make sure that it:
Proceeds at the student's own special needs pace.
Builds on existing reading, writing and math skills.
Allows placement and progress for each child at independent levels for math and language arts.
Encourages kids to become active learners through exploration and discovery.
Introduces new learning opportunities in a safe, supportive environment.
Balances learning with fun!
Special needs is such a broad term that many parents have a difficult time finding curriculum that can meet their children's needs. However, there are many students who struggle with learning in a number of ways. Some students might fall under multiple categories, and there are students that don't fit into any particular "special needs" mold. All children are different and require unique paths to enhance their love and understanding of learning. Time4Learning wants to help parents, even by providing a place for parents to communicate directly, such as our parent forum.
Let's touch base on a few areas where students are not offered enough help.
Autism – Students with Autism Spectrum Disorder (ASD) are unique and can be on any end of the spectrum. One thing that many have in common, is that they are visual learners and like to work independently. Online learning for children with autism is often a big help. Time4Learning is a Certified Autism Resource that has worked very well for students on the spectrum. Including those homeschooling a child with Aspergers or with PDD-NOS.
ADD/ADHD – Teaching a student with ADD or ADHD can be challenging, even frustrating at times. It can be difficult to keep their attention for a long period of time or keep them focused. This is why many parents love Time4Learning, because their students can login on a schedule that works for them. Lessons are funny and engaging and are not too long or overwhelming.
Dyslexia – Often students are never diagnosed with Dyslexia or it is not detected for a long time. Students with Dyslexia may be excellent students and simply struggle with reading due to their minds processing language differently. Time4Learning combines different teaching methods for reinforcement. Students have visual and auditory prompts as well as text to help reinforce concepts. Make sure to check out our reading curriculum for dyslexia and learn how the right writing program for dyslexic students can make all the difference!
Here are what some parents have said about Time4Learning and their special needs children:
"Elizabeth really enjoys the website. She especially liked the language sections (stories, family trees, etc.). She also found it easy to use. It is very good for children with Asperger's, as they are such visual learners and the computer gives prompt feedback." Marianne – Mother of a fourth grade girl with Asperger syndrome.
"Lena and I both found it to be age appropriate and interesting. I LOVED the fact that I could start Lena and she was able to continue at her own pace. Ninety-five percent of the time the language level was appropriate as well as the assignments. The graphics and sound were awesome. Both, Lena and I enjoyed all the adorable characters and narrators voices." Mother of daughter with ADHD and Tourette's Syndrome.

"Time4Learning was the first online curriculum which held my son's attention. My son has attention issues and reading and learning difficulty and after difficulties in school, we find that homeschool works well for him. Time4Learning has made our days much easier and more productive." Mother of eight year old boy, homeschooling in Texas.
Time4Learning is a great homeschool and after school program because it offers each child his own learning path, with animated lessons, interactive activities, unit assessments, and integrated printable worksheets for reinforcement.
Have questions about how it works for specific special needs situations? Try asking other parents online in the Time4Learning parents special needs forum. They are helpful, insightful, and candid.