Our Success Story: Homeschooling My Daughter With Autism
MEMBER INTERVIEWS & STORIES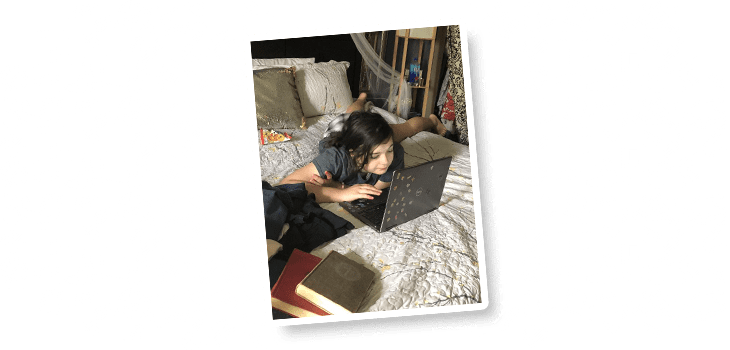 As we celebrate Autism Awareness Month, we are pleased to share part two of this special series by Christina Stiles, a homeschooling mom and Time4Learning staff member. If you haven't yet, read part one here.
So began the first heartbreaking year for my daughter, Bella, when she was pushed into a classroom at a charter school in our new district, in the middle of the year. The problem was that this classroom was not specific to children with autism, but rather students needing assistance with English, as they spoke other languages at home. This was the recommendation by the district, and not knowing what else to do, we agreed to give it a try.
The students in the classroom had very different needs than Bella, and the curriculum was far more advanced than her previous learning path. The school was not able to meet the goals of the IEP from her previous school, and Bella's disposition and attitude had changed completely. We saw fits and agitation more frequently, emotional outbursts, and anxiety that could not be managed if we continued down this path.
She finished her third-grade year as best she could, and then we sought out other schools, and eventually private schools. One school offered scholarships for children with autism in another district, however, it was such a great public school, that it was full and only students within the district could attend. As a mother of a child with very specific needs, I made sure she could attend. I reached out to all friends and family in that school district for help.
"Homeschooling is a huge step, but the rewards are unimaginable. We have truly created a different way of life, filled with learning, joy, and exploration."
Christina Stiles
The school was amazing, but it was only for elementary and we had been on a waiting list for an autism school. The school for autism finally found a place for Bella and it was the worst environment we could possibly put her in. She picked up behaviors that she did not have before, she was still restricted and unable to move around and decompress. At that point, we ventured to a very expensive private school with a very kind staff, but we saw it as glorified babysitting.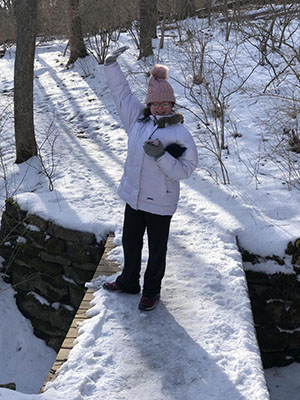 In a desperate last resort, a friend asked if I would ever consider homeschooling. I explained that my husband and I worked full time and did not have any family support. On top of that, what would we do about the therapies Bella received at school? My friend sent me some information and shared a local homeschooling group with me. I read some of the articles from other parents, including those with children with special needs who shared similar challenges that we faced. I got excited, and thought this would be nice, but how could I ever manage to homeschool? Working for Time4Learning, I was already familiar with all of the benefits the curriculum provided to other families, so I jumped in and started homeschooling. I hired a friend to watch Bella while I was at work, and we started on our crazy, beautiful, exciting, stressful homeschool journey.
I discovered that Bella was a visual learner and when she was entertained and engaged, she loved learning! The pressure of getting up early was a weight lifted off her that I didn't even know existed. She thrived for quite a bit, but then my friend took a position with a company which was a great opportunity for her. Bella's lessons would have to wait until I got home at the end of the day. On top of working 50-60 hours a week and being a Girl Scout troop leader, I'll admit, I did not have much energy to contribute to a successful homeschooling night.
So now we knew Bella was thriving in homeschooling, but we did not have friends or family to help support us in this journey. My husband's company hosted an event for a private school specifically for autism. I met with the headmaster and thought, here we go again, promises that won't be delivered. To my astonishment, this woman was the miracle I had been needing on our educational journey.
Not only was she embracing Bella's homeschooling, but she came up with a plan for Bella to have a hybrid homeschool day, focused on Bella's individual goals and needs. Many of the families at the school had already been using Time4Learning, and teachers would incorporate the concepts each child was working on into their daytime studies. She even helped us obtain a homeschooling scholarship for children with special needs! Be sure to check every option available to you in your region or state. Homeschooling is a huge step, but the rewards are unimaginable. We have truly created a different way of life, filled with learning, joy, and exploration.
Homeschooling on the spectrum or "over the rainbow," as I like to put it, has its downs, but mostly ups. This is what a typical day looks like in our hybrid homeschooling model. Bella attends a private school 5 days a week, part-time, and we homeschool 4 days a week (as homeschoolers, we get to make our own schedule). We work around our work schedules, but also around Bella's personal growth and emotions, as a developing young lady learning to navigate her body and the world around her, homeschooling allows us to pause and reflect on more important things than math equations. Then we can pick right back where we left off in the academics.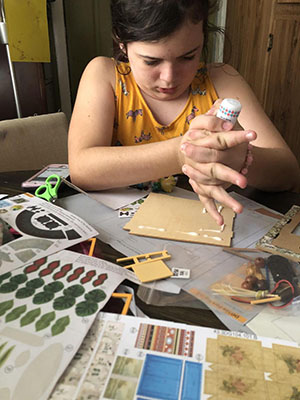 Homeschooling with Time4Learning allows us to have Bella in different levels per subject. Though she is technically an eighth-grader, she works in fifth grade language arts and fourth grade math, allowing us to advance where she can and take our time in the more challenging subjects. The flexibility that comes with homeschooling also allows Bella to focus on interests, like drawing and animation. She illustrated a book I wrote titled Under My Blankie, based on Bella's blanket she carried everywhere with her.
There are so many wonderful ways to homeschool, each family needs to find their own style and rhythm. I implore all families considering homeschool to research, join homeschool groups or homeschool pods, and discover your child's love of learning. Now more than ever, we are learning to remember what is most important and valuable in this world. I always say, "homeschooling is the best thing I never knew I needed."