Experienced Homeschooler
Time4Learning provides the tools and resources students need to build skills and confidence in the core subjects like math, language arts, science, and social studies.
Why Should I Use Time4Learning?
In the last 15 years, over 1,000,000 students have trusted Time4Learning with their children's education.
No matter how long you've been homeschooling or whatever your current situation, Time4Learning is a flexible, online curriculum that can be tailored to your child's individual needs.
The comprehensive, award-winning curriculum allow students to study confidently and excel at their own pace, making it ideal for all kinds of learners, whether they are mainstream, gifted or special needs.
---
How Do You Decide on a Curriculum?
It's important to make sure that you're following your state's homeschooling laws. Don't be afraid to ask the important questions early on. It's better to be safe now than sorry later.
A comprehensive curriculum that covers the core subjects helps ensure that your child is receiving a well-rounded, complete education, this way, they'll be right where they need to be.
Having flexibility when it comes to your schedule is one of the many perks of being a homeschooler. Choosing a curriculum that allows you to learn on your time puts you in control.
---
How Do You Know Time4Learning Will Work for You?
It's hard to know if a homeschool curriculum will work for you and your children. In the last 15 years, time and time again, families have shared their success stories on blogs and other websites.
Time4Learning has been on Homeschool.com's Top 100 Educational Websites every year since 2009 as well as Cathy Duffy's Top 102 Picks for Homeschool Curriculum.
With Time4Learning, there are no contracts, and you can start and end your membership at anytime. There is also a two-week money-back guarantee available to new members, so you have nothing to lose.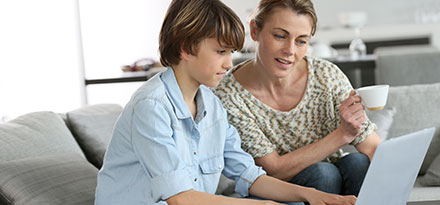 "Time4Learning is vibrant, engaging, educational, and funny. It sure beats our previous homeschool curriculum which was textbook/workbook based."