Celebrating Great Women in History in March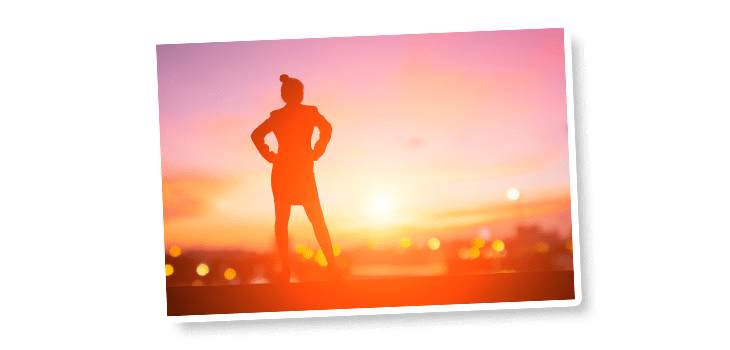 Every March, people around the world celebrate the bravery, determination, leadership, and accomplishments of important women who have shaped history during Women's History Month. These women come from all walks of life, races, ages, and religions, and have overcome major obstacles to achieve their goals. Each day, they inspire people both young and old to go into the world and make it a better place for all..
How Did Women's History Month Begin?
Women's History Month got its start as Women's History Week in Santa Rosa, California as a local celebration in 1978. The organizers chose the week of March 8 to coincide with International Women's Day, which was first celebrated in 1975.
In February 1980, President Jimmy Carter proclaimed the week of March 2-8 as National Women's History Week. After being petitioned by the National Women's History Project, Congress passed Public Law 100-9 in 1987 designating the entire month of March as Women's History Month.
Since 1995, every President has issued an annual proclamation, and each year, the National Women's History Alliance selects a theme for the upcoming Women's History Month. Past themes have included Visionary Women: Champions of Peace & Nonviolence, Working to Form a More Perfect Union: Honoring Women in Public Service & Government, and Nevertheless She Persisted: Honoring Women Who Fight All Forms of Discrimination Against Women.
Women's History Lessons
Download related Women's History Month lesson plans across Time4Learning grade levels to enhance your study this month.
Celebrating Female Nobel Prize Winners
We can also celebrate Women's History Month by learning more about the women who have received notable awards like the Nobel Prize.
Timeline of Female Historical Figures
Below is a timeline of inspirational women in history beginning in the 20th century who have paved the way for others with their courage, selflessness, and significant contributions.
1922
American Bessie Coleman becomes the world's first black woman to earn a pilot's license. Since she was turned away from flying schools in the U.S., she learned French, moved to France, and earned her license there in just seven months.
1932
Aviator Amelia Earhart becomes the first woman to fly solo across the Atlantic Ocean. Then in 1935, she flew solo across the Pacific, making her the first woman, and first person, to fly solo across both the Atlantic and Pacific Oceans.
1955
Bus passenger Rosa Parks refuses to give up her seat to a white man. Her arrest sparked the Montgomery bus boycott which ultimately led to the end of segregation on public buses in the city.
1962
Labor leader and civil rights activist Dolores Huerta co-founded the National Farm Workers Association (NFWA). She fought to improve working conditions for farmworkers, as well as advocating for women's rights and immigrant rights.
1965
Chemist Stephanie Kwolek created a new fiber that would later be developed into Kevlar, a lightweight yet durable synthetic found in bulletproof vests, sports equipment, and military helmets, just to name a few. She was inducted into the National Inventors Hall of Fame in 1994.
1973
Tennis player Billie Jean King famously beat male player Bobby Riggs in the Battle of the Sexes match. Riggs previously said women's tennis was inferior to the men's game.
1976
Journalist Barbara Walters became the first woman to co-anchor an evening news broadcast on ABC. Her annual salary of $1 million also made her the highest-paid journalist at the time.
1981
American jurist Sandra Day O'Connor becomes the first woman appointed to the Supreme Court. She was nominated by President Ronald Reagan and served until 2006.
1983
Sally Ride becomes the first American woman to fly in space on the Challenger STS-7 space shuttle mission. She was inducted into the Astronaut Hall of Fame in 2003.
1984
Geraldine Ferraro becomes the first woman of a major political party to run for Vice President of the U.S.
1993
Ruth Bader Ginsburg is nominated to the Supreme Court by President Bill Clinton. She was the second female justice after Sandra Day O'Connor. Throughout her career, she tirelessly fought for women's rights and gender equality.
2004
Soccer player Mia Hamm retires from the U.S. Women's National Team as the world's all-time leading scorer with 158 goals, the most by any player, male or female, at that time.
2015
Ballet dancer Misty Copeland makes history by becoming the first African American woman to become the principal dancer for the American Ballet Theatre in the company's 75-year history.
2020
Katie Sowers becomes the first woman to coach at the Super Bowl as the offensive assistant coach for the San Francisco 49ers.
2021
Kamala Harris is inaugurated as the first female vice president of the United States. She is also the first Black and Indian person to hold that office.
2022
Author, poet, and civil rights activist Maya Angelou is the first black woman to be featured on a quarter as part of the U.S. Mint's American Women Quarters Program.
Women's History Month Activities by Grade Level
Students will gain the most from a study of women's history by participating in a variety of cross-curricular exercises. Below, you'll find educational ideas for preschool through high school that honor important women in history.
Activities for Preschool
Preschoolers will cheer for their favorite new heroines when introduced to them in picture book form. Books such as Betsy Ross, Rosa's Bus, Summer Birds, and the Effa Manley Story are great places to start.
Teach your preschooler a song about one of the great women in history. Ideas could include Keep Your Face to the Sunshine (about Helen Keller) or What Can One Little Person Do? (about Rosa Parks).
Activities for Elementary School
Activities for Middle School
Let middle schoolers stretch their multimedia muscles by creating their own set of printable women's history facts cards that include images of notable women along with a short paragraph of what they are known for.
Do you have a building, monument, statue, or museum in your area that is named after or dedicated to a woman? Have your middle schooler research the contributions of that local figure and then be sure to take a field trip to visit it.
Activities for High School
Have your high schooler research careers where female participation is increasing most rapidly. Ask them to research one of the careers and find a noteworthy woman in that field to see what the career is like.
The Equal Pay Act was signed in 1963 when women earned just 59 cents to every dollar that men earned. Have your high schooler find out what the comparison is to male and female pay today and then calculate the percentage that figure has increased or decreased since 1963.
Keep the learning going by having your student ask the women in their lives what achievements they have accomplished in their lifetime that they are proud of.