Get to Know John Edelson, Founder and President of Time4Learning
STORIES, NEWS & INFORMATION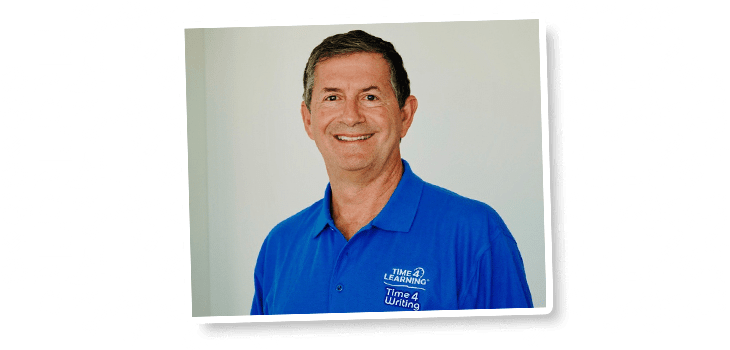 John Edelson, Founder and President, Time4Learning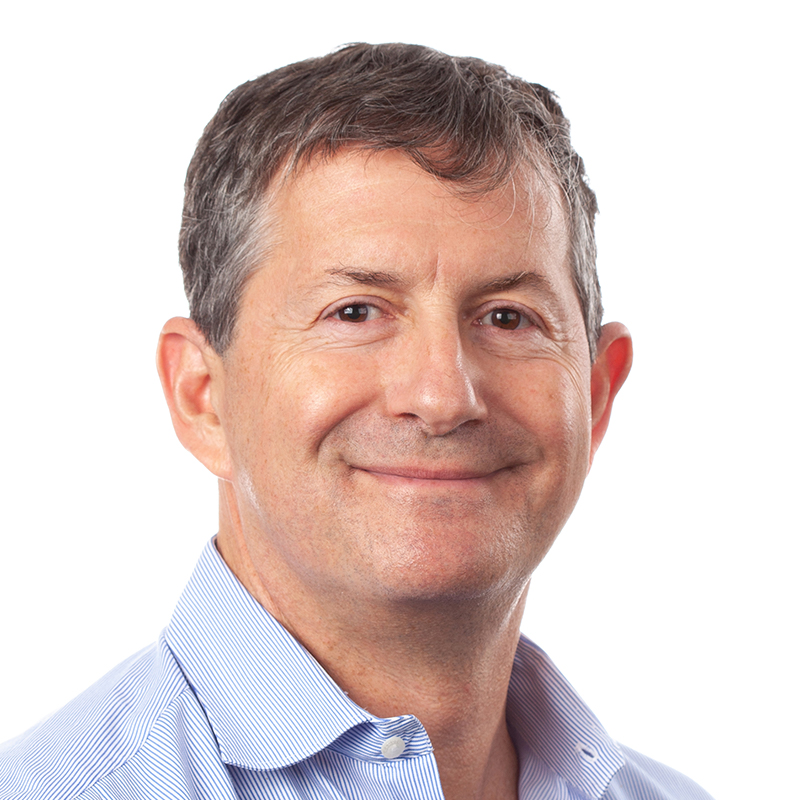 We hope you enjoy this special Q&A interview with John Edelson, founder and president of Time4Learning.com. As a proud father of three, John's deep interest in education has motivated him to find ways to improve education through the use of technology. His work has spanned various education software, diversified entertainment, and technology companies. John earned a BA from Yale University and an MBA from Harvard University. After graduation, he spent two years in West Africa serving in the Peace Corps.
Q: When was Time4Learning founded and what motivated you to develop this online homeschooling curriculum?
A: I started Time4Learning in 2004. Previously, I ran a company making video games and produced a PlayStation game that went platinum. While I liked the entertainment business particularly for engaging children, at some point, I wanted to do something which had more meaning to me. I started the company with the idea that educational software should be as fun and as engaging as possible, and that the skills used to create console games should be put to work for education.
---
Q: What have been some of the most transformative changes you have witnessed in homeschooling over the past 15 years?
A: Homeschooling used to be very difficult before the Internet arrived in terms of accessing information, tapping into a homeschool community, and finding quality, online instructional programs like Time4Learning. We were one of the first technology-based curriculums to totally focus on serving the homeschool community. Another big change in homeschooling is that back when I started, the primary educational tools were textbooks, and publishers had a policy of not selling the teacher's guide to anyone outside of a formal school. This was explained as preventing the leaking of answer keys, but was also meant to reserve teaching rights to schools. Today, our members can access hundreds of engaging online learning activities, along with lesson plans and answer keys.
---
Q: Has the pandemic changed Time4Learning's purpose? If so, how?
A: The pandemic has re-invigorated our purpose to empower parents with the tools they need to meet their children where they are in their education. Millions of parents are coping with the challenges posed by remote learning. While it has worked for some children, many have not transitioned well. Clearly, these are very challenging times with parents trying to balance their careers while helping their kids, and schools sending mixed messages on re-openings. We expanded our support staff to handle the influx of worried parents during this pandemic. Our goal is to help them keep the learning going for their children by taking care of the heavy lifting (lesson planning, instruction, practice and skill building, assessment, grading, and record-keeping).
---
Q: Please describe those early days of Time4Learning, and how the company hasn't lost its startup roots.
A: We have come a long way since those early days when a small handful of employees answered phone calls and worked out of my living room. I particularly liked the first years when I served as one of the two customer support reps and got to know many of our members on a first name basis. At first, we offered a PreK-3 curriculum. Today, Time4Learning offers a robust PreK-12 online curriculum and is part of Cambium Learning Group. While we have grown to become one of the largest online homeschooling curriculums, we have not lost our zest to provide each of our valued subscribers with the best educational experience possible and the highest level of customer service.
"While we have grown to become one of the largest online homeschooling curriculums, we have not lost our zest to provide each of our valued subscribers with the best educational experience possible and the highest level of customer service."
John Edelson, President and Founder of Time4Learning
Q: You have a background in gaming and education technology. How can technology transform homeschool education?
A: For me, education does not mean providing information, which can go in one ear and out the other. It is a process that transforms the student by building skills, insights, and understanding. I am convinced that great interactive software programs can lead people through this process. Through technology, children participate in fun, interactive learning activities. Parents customize their child's lesson plans based on his or her interests and skill-levels, and track results in real-time. This moves education from a one-size-fits-all approach, to a student-centered approach.
---
Q: Time4Learning constantly listens to feedback, both directly from customers' emails and calls, and in its social media channels and through surveys. Why is this approach so important?
A: One of my founding principles is having a direct relationship with our members so I could learn as we grow. When we started Time4Learning, I essentially served as the customer support department. I answered emails and phone calls, and actively participated in social media. My goal was to get a first-hand, nuanced understanding of homeschoolers; what they liked and needed, what confused them, and what they believed in. We still embrace this same philosophy today of knowing our customers in a personal way in order to respond to their ever-changing needs in the most effective way.
---
Q: There are several homeschooling parents who are part of the Time4Learning family. Why is this important?
A: My success is absolutely dependent on the success of our team. I've made a concerted effort to hire people who are experts in their respective fields, and lean on their skills and experiences to complement my own. Hiring homeschooling parents helps us stay informed of the latest challenges facing parents so we can tailor solutions to meet these challenges head-on. With the recent influx of new people engaging with us who are interested in homeschooling, it is especially important to have homeschool parents on staff who can guide them, based on their first-hand experiences.
---
Q: What would you suggest to parents who think it's too late to switch to homeschooling this year?
A: A mid year transition is not necessarily any harder or easier than a summer one.  One of the benefits of homeschooling is that students can proceed at their own pace from wherever they actually are academically. Parents love that they can set grade levels by subject for their children, so a student working at 4th grade math and 3rd grade language arts is no problem. Many parents also use Time4Learning to strengthen their child's school-year skills, either as an afterschool or summer learning resource. If remote schooling is not working for your child, I'd say do something. It is still not too late to take the leap this year, and be proactive about addressing your child's education.
---
Q: Many parents are wondering about their children's education in the age of COVID-19 and whether they should homeschool. What's your advice for them?
A: Parents are having a really hard time with remote schooling and schools opening and then closing. Many have decided to try their school choice option of homeschooling. Many others would like to switch, but are intimidated, feeling that they might not be up to the challenge of homeschooling and are unsure how to start. For these parents, we have written a free Guide to Homeschooling which provides a simple explanation of the steps to getting started.
Parents are relieved to learn that, with modern homeschooling, most of the heavy lifting of lesson planning, instruction, scheduling, skill building, assessment, and reporting is done by online programs like Time4Learning. My advice to parents who are wondering about homeschooling is to read the guide and if they are still interested, give it a try!