Virginia Field Trips for Homeschoolers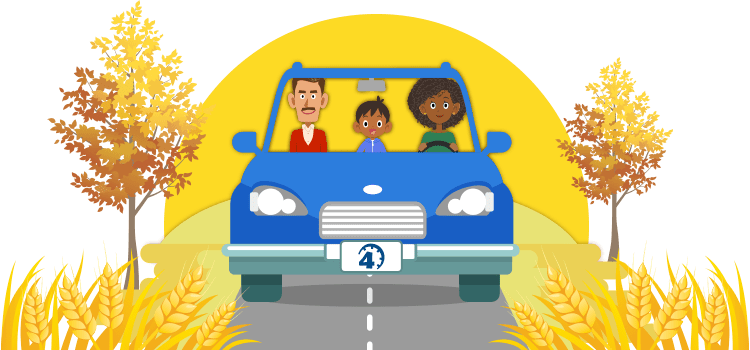 The geography, climate, culture and history of Virginia seem to be tailor-made for field trips. Whether you have a specific destination that will complement something you are learning about or just need a break from your regular homeschool routine, there are plenty of family activities in Virginia that combine learning and recreation. Even if you are only visiting VA as a tourist, you may discover that you can turn your vacation into an educational travel adventure!
When planning educational trips for students, keep these tips in mind:
You can never be "too prepared." Weather can shift in less than an hour, even the most careful child can spill something on their clothes, and unexpected traffic can mean sitting in the car for far longer than you expected. Bring enough supplies to counter any possible "glitch" in your plans.
Even if it's not advertised, don't hesitate to call in advance and ask if a venue offers discounts for homeschool families.
Spend a few minutes on the way to make your children aware of the type of behavior that's appropriate for your field trip destination and to go over safety rules and plans if you were to accidentally get separated.
If your venue has a related website, browse it ahead of time. Not only will it give you all the pertinent information you need about hours of operation, fees, and guidelines, but many educational destinations even provide lesson plans that educators can download that will enhance your visit.
To help you locate places to visit in Virginia with children, we've organized them by geographical area. Browse the list below to find the field trip ideas in Virginia that are perfect for homeschool families. Plan out each of your learning adventures on this printable map of Virginia from Time4Learning. Please make sure to contact each site before you plan your visit, as COVID-19 may have impacted their hours of operations. Plus, as a bonus, we've even included a free download of Time4Learning lesson tie-ins that might be the perfect supplement for each trip [at end of article]!
Home education is not the same in every state. Make sure you're getting the information you need to start homeschooling in the Old Dominion State
Homeschool Field Trips in the Southwest and Mountain Region of VA

Homeschool Field Trips in Central Virginia

Homeschool Field Trips in the Eastern and Coastal Region of VA

VA Field Trips Unit Study Suppl.
Is there anything more fun than learning through field trips? To make your experiences at these destinations even more meaningful, Time4Learning members will appreciate this download of free activity tie-ins.