Mental Health Check-Up: Tips for Students and Parents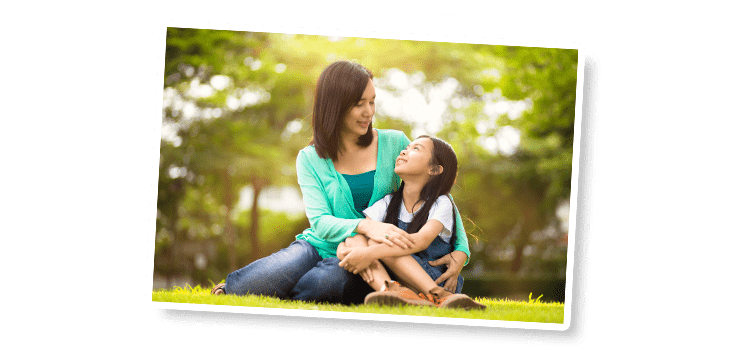 The last year-and-a-half was full of challenges and issues that most of us have never experienced before. In addition to the health concerns brought on by COVID-19, adults and children have had to adjust to being home for prolonged periods away from family, friends, and coworkers. Homes have become our office space as well as our children's classrooms. So what is the best way to cope with all of these weighty issues? How can we make sure that we take care of our mental health to be confident and ready for what's on the horizon?
Dr. Jessica Ruiz, a Chief Psychologist and Director of Behavioral Health at Behavioral Health Associates of Broward County in Florida, recently joined our very own Katie Shuler for an insightful interview about student mental health amid the pandemic. Together, they delve into ways to keep our children's mental health (and ours) in tiptop shape.
Watch the full interview with Dr. Ruiz here:
Let's Talk About It
Dr. Ruiz says that it all starts with communication. Whether you're just starting to homeschool or your child has recently gone back to school, she says that parents need to talk to their children about any concerns that they may have and ways to resolve them. While some children are happy being homeschooled, others will worry about not seeing their friends as often as they did in school. Those heading back to the classroom may be worried about being around other students in person and making new friends.
As you speak with your child, Dr. Ruiz says that it's important to think about past successes and similar situations. "They've done this before," she says. Remind them of a time when they felt the same way and how they overcame challenges. "They already have those skills in place," she says. In either case, easing the transitions by having open and honest discussions as a family is key.
Dr. Ruiz offers helpful tips on what to do and common pitfalls to avoid when having these conversations. First, be mindful of your fears and anxieties. "Kids learn a lot about the world by watching us," she says. Managing your worries and concerns before speaking with your child will help you stay calm.
She cautions parents to avoid using phrases that can trigger additional student anxieties. Saying things like 'it's dangerous to be around people' can be intimidating and cause your child to fear being around others. Keep it simple, be honest, and stick with the facts.
Transitioning to Homeschooling
If you're making the transition to homeschooling, it's essential to help your child gain a clearer understanding of expectations moving forward. "Information is a big piece," she says. "What is this going to look like?" Perhaps learning pods can help your child with the transition and allow them to meet other homeschoolers. The key is to allow everyone to share their concerns and then discuss how you will deal with them as a family.
"As you speak with your child, Dr. Ruiz says that it's important to think about past successes and similar situations. Remind them of a time when they felt the same way and how they overcame challenges."
As you probably already know, new homeschoolers can encounter negative opinions regarding their decision to educate their child at home. What's Dr. Ruiz's advice when faced with criticism? Inform and educate as much as possible. Everyone is going to have an opinion, so it's important to avoid getting defensive. Just remember, you are doing what is best for your family, she says.
Heading Back to the Classroom
If your children are heading back to their brick-and-mortar schools, they too may be feeling worried. Dr. Ruiz has noticed many schools addressing both parents' and students' anxieties about going back to the classroom. Campus tours and orientations are just some ways that schools have been helping everyone become acclimated to that environment again.
If you still have concerns, ask questions and speak with school staff about what their policies are about COVID-19. "The more information that we have and that we're armed with, we're better able to approach any situation," she says.
Signs of a Bigger Problem
In the last 16 months, Dr. Ruiz has noticed an increase in cases of anxiety and depression in both adults and children. While a certain level of stress and worry is normal, she says it's important to watch for any changes in behavior or shifts in mood. "Children tend to show us, not tell us," she says.
Younger children will start behaving differently: they may be irritable, act out, or have trouble sleeping. Dr. Ruiz says that parents shouldn't look at these changes as problem behaviors but instead ask themselves if their child may be going through a challenging time. In preteens and teens, signs of a more serious problem could be a drop in academic performance, pulling away from friendships, or a sudden lack of interest in their favorite hobbies and activities.
If you begin to notice more and more signs of student anxiety, Dr. Ruiz says it may be time for a conversation with a mental health professional.
What About Your Mental Health?
Dr. Ruiz also recommends that parents "check in" with themselves on an on-going basis. "Sometimes our own needs go on the backburner," she says. Dr. Ruiz also stresses the importance of taking time for yourself by connecting with family and close friends, eating healthy, and exercising. "It's hard to help others when we are running on empty," she says.
If you find that you're often feeling sad and irritable, to the point that it's interfering with your life and making it difficult to concentrate, that may be a sign to get professional help. "You don't need to do this on your own," she says.
As we've dealt with the pandemic, Dr. Ruiz reminds us that everyone has had to deal with change and make difficult decisions, but it all comes down to a clear message. "People need to make their own choices based on their current family situation," she says. "We need to support each other and lift each other up."